Systemic autoimmune diseases are thought to result from immune dysregulation in genetically susceptible individuals who were exposed to environmental risk factors. Many studies have identified genetic risk factors for these diseases, but concordance rates among monozygotic twins are 25–40%, suggesting that nonheritable environmental factors play a more prominent role.1,2 Through carefully conducted epidemiologic and other approaches, environmental factors for adult forms of these diseases have been identified (see Table 1).
Here we review emerging data for pediatric systemic autoimmune diseases, particularly juvenile idiopathic arthritis (JIA). Although most studies have been conducted in JIA, we also include data for pediatric systemic lupus erythematosus (SLE), juvenile dermatomyositis (JDM) and Kawasaki disease, a systemic vasculitis in young children. Our focus is primarily on case-control studies, including those that compare subgroups to identify severity factors.
Seasonality & Temporal & Spatial Clustering
Variations in the onset of disease suggest that seasonal environmental factors may be involved in the etiology. Seasonal variations in birth distribution suggest that seasonal neonatal or perinatal exposures may have a role in the development of disease. Several studies of systemic autoimmune diseases in children found seasonal variation in disease onset or in birth distributions.
Although a study of systemic JIA found no seasonality in disease onset in Canada during a 12-year period, there was a seasonal pattern in onset in the Prairie region, with peaks in the fall and early spring, but these peaks did not correlate with viral or Mycoplasma pneumoniae seasonal outbreaks in that region.3 A large study of JIA in Israel showed seasonality in birth dates, with a peak from November to March and nadir in the summer months compared with the general population, but a Danish national study of JIA found no birth seasonality and no temporal or spatial clustering of cases.4,5
In juvenile myositis, there was no overall seasonality to birth dates in a national study population, but subgroups of patients had seasonal birth distributions, including Hispanic patients, who had a peak birth seasonality in mid-October, and anti-p155/140 autoantibody negative JDM patients, who had a peak birth seasonality in July.6
A global analysis of Kawasaki disease using data from 25 countries over three decades demonstrated peak disease onset in the winter months, January through March, in the northern hemispheres, with a nadir in August and September.7 Active surveillance of Kawasaki disease cases in a five-year period in San Diego County, Calif., demonstrated significant clustering of cases within a space–time interval of 3 kilometers and three to five days, suggesting a potential infectious or other environmental trigger operating within a relatively small geospatial window.8
Further analysis of the seasonality of Kawasaki disease and associated epidemics in Japan, Hawaii and San Diego suggests a relationship between seasonal and epidemic peaks and wind currents originating from central Asia and traveling through the North Pacific, with a very short lag time to disease onset, based on the temporal and spatial distribution of cases.9,10 The authors hypothesized a role for a windborne pathogen, such as a mycobacteria or a noninfectious toxin.
Infection & the Microbiome
Various infectious agents have been suggested to be a trigger for JIA, but few controlled studies exist (reviewed in references 11–13). Cyclical variations in the incidence of JIA in Manitoba, Canada, with three- to five-year peaks in the cycles, correlated with concomitant increases in Mycoplasma pneuomoniae infections.14 Parvovirus B19 has been associated with JIA, with an increased frequency of immunoglobulin (Ig) M and IgG antibodies against the organism and viral DNA in the serum and synovial fluid in JIA patients, compared with controls, but other studies have not confirmed this association.15,16
The role of infection early in life and increased exposure to infectious agents via larger family size, urban dwelling or contact with animals is part of the hygiene hypothesis, which posits that increased exposure to infection early in life may be protective for the development of autoimmune disease.13
Some well-designed studies do not support the hygiene hypothesis in JIA, however, with several large case-control studies based on medical record review and use of registry data concluding that an increase in early-life infections and antibiotic usage are risk factors for JIA.
A large case-control study of electronic medical records from more than 550 general pediatric practices in the U.K. showed that antibiotic exposure is associated with development of JIA. They found that a higher risk of JIA was associated with more courses of antibiotic use, with the strongest effect within 12 months of diagnosis, even when adjusting for the number and type of infections (see Table 2). These findings suggest a potential role for bacterial infection or for an alteration of the microbiome in disease development.17
A role for antibiotic usage, particularly in the first two years of life, but up to the date of diagnosis with JIA, was also observed in a Finnish national registry case-control study based on antibiotic prescription reimbursement records. The study also found a higher risk of JIA was associated with more courses of antibiotic use and with certain antibiotics, including lincosamides and cephalosporins.18 An altered fecal microbiome, including a reduction in Firmicutes and increase in Bacteroides species, was reported at diagnosis in the stool samples of children with JIA compared with healthy control children.19
A recent study of children with JIA and anti-CCP autoantibodies found they were more likely to have tender/bleeding gums on oral health history and higher antibody titers to Porphyromonas (P.) gingivalis and P. intermedia, suggesting a role for periodontitis and the oral microbiome in a subgroup of patients with JIA.20
A large case-control Swedish registry found an association between a higher risk for JIA and the number of hospitalizations for infection in the first year of life, including for respiratory, gastrointestinal or skin/soft-tissue infections21 (see Table 2). However, a smaller U.S. playmate-matched case-control questionnaire study did not find this association with hospitalization for infection in the first year of life, nor with attendance at daycare for those younger than 6 years of age.22
Several analyses of demographic factors suggest smaller (vs. larger) family size and urban environments are modifiers of JIA risk, but the data are mixed. A higher risk of JIA was associated with being a single child in a family and with higher parental income in a national Danish case-control study of incident JIA cases, which used socioeconomic registry data to extract demographic and socioeconomic factors (see Table 2, Demographics).5
Having any siblings, particularly three or more siblings, was protective for JIA risk in an Australian case-hospital control questionnaire study.23 No effect of sibling number was reported in the Swedish case-control registry study or birth order in the Seattle case-control study.21,22 These first two studies are consistent with the hygiene hypothesis, but the latter two are not.
The Danish national registry case-control study found a higher risk of JIA with urban dwelling compared with living on a farm (see Table 2, Demographics).5 However, the Seattle case-control study did not find an association with rural residence or with the frequency or type of household pets.22
A German case-hospital control questionnaire study saw no effect of living in an urban vs. rural area, living on a farm in the first year of life or exposure to farm animals or pets during infancy on development of oligoarticular JIA.25
In other pediatric systemic autoimmune diseases, however, including JDM, pediatric SLE and Kawasaki disease, a variety of infections have been temporally associated with disease onset (reviewed in reference 26), but few case-control studies have corroborated these. A case-control epidemiologic study of 80 newly diagnosed cases compared JDM with JIA and healthy controls and reported a greater number of infectious illnesses antecedent to diagnosis in JDM patients, based on structured interviews.27
In a five-year U.S. registry study of 286 incident JDM patients, children younger than 6 years of age more frequently had respiratory symptoms within three months of disease onset than older children, based on responses in questionnaires and structured interviews. JDM patients with constitutional or gastrointestinal symptoms at diagnosis were also more likely to have contact with sick animals prior to diagnosis.28
A second U.S. juvenile myositis registry study, using physician questionnaire and medical record review, found differences in exposures by subgroup, with more frequent antecedent infections in older children and those who did not have myositis autoantibodies.29 Another study using this same registry also found antecedent infections within six months of illness onset to be associated with a chronic or polycyclic course of illness.30
Some studies have utilized biospecimens to assess exposure to infectious organisms. However, a case-control study of recent-onset JDM vs. matched healthy controls found no difference in the detection of parvovirus antibodies or DNA in the peripheral blood or muscle tissue.31 In studies of newly diagnosed JDM patients, antibody titers to coxsackievirus B, herpes simplex virus or Toxoplasma gondii did not differ compared with controls, and no enteroviral RNA or bacterial DNA was detected in the affected muscle tissue from 20 JDM patients.27,32 In pediatric SLE, a small case-control study detected uniform seroreactivity to EBNA-1, an Epstein-Barr virus–associated nuclear protein, in SLE patients, but not as frequently in healthy controls.33
Early Life Factors
The role of early life factors has been examined in several case-control studies (see Table 2, Early Life Factors). The effects of breastfeeding, as ascertained by questionnaire data, on the development of JIA are unclear, but breastfeeding may decrease risk and severity. One U.S. case-control study found that longer breastfeeding (for more than three months) was protective against the development of JIA, particularly in the pauciarticular subgroup,34 but a German study suggested increased risk of JIA with breastfeeding,25 and three other case-control studies showed no effect (see Table 2, Breastfeeding).22,35,36
A longitudinal cohort study of healthy children found that breastfeeding for more than three months is protective against the development of rheumatoid factor in those without the RA susceptibility factor, HLA-DR-4.37
A large, prospective, U.K. multicenter study reported that breastfeeding was associated with younger age at onset of JIA, as well as with lower disease activity, pain and functional disability scores at diagnosis.38
The larger Swedish registry case-control study based on medical records found that prolonged gestation (longer than 42 weeks) was associated with increased risk of JIA,21 whereas a U.S. hospital case-control questionnaire study found premature birth to be associated with increased JIA risk.22
Low birth weight was protective against the development of oligoarticular JIA in the German case-control questionnaire study,25 but no effect of birth weight on JIA risk was observed in the Swedish registries or in two Washington state case-control studies, one based on birth certificate records and one a clinic-based questionnaire study (see Table 2, Birth weight).21,22 No effect of mode of delivery was seen in these studies.
In a small Brazilian case-control study based on questionnaire data, maternal occupational exposure to chalk dust or gasoline vapor was associated with JDM.39
Smoking
Because smoking is less frequent in children than adults, studies examined parental smoking during pregnancy and passive smoke exposure in the home. Studies of maternal smoking during pregnancy suggest mixed effects (see Table 2, Smoking).
The Finnish Medical Birth Registry study showed that maternal smoking was associated with a higher risk of JIA in girls, with greater risk among girls whose mothers were heavy smokers (more than 10 cigarettes per day).40 In contrast, no effect of maternal smoking on risk of JIA was seen in the Swedish inpatient registry case-control study based on maternal birth registry records.21
JIA was associated with lower levels of maternal prenatal smoking compared with controls, and this effect was more pronounced among patients in the oligo­articular/extended oligoarticular JIA subgroups in a Washington state case-control study based on case identification through ICD-9 coding and examination of birth certificates. Although the analysis was adjusted for confounders, residual differences in socioeconomic status or differential reporting may have contributed to those effects.24
Maternal smoking during pregnancy was also found to be an independent risk factor for JDM in a small Brazilian case-control questionnaire study.39
The effects of exposure to passive smoking in childhood may also affect JIA. One disease-comparison study showed a higher prevalence of JIA compared with other chronic diseases in children exposed to daily passive tobacco smoke.41 By contrast, the Australian case-control study found a protective effect of paternal indoor smoking, which they speculated could be due to cessation of smoking with onset of disease symptoms (see Table 2, Smoking).36
Air Pollution
Several studies examined the effects of air pollution on the development of pediatric systemic autoimmune diseases. In a study in Utah, higher concentrations of fine air particulate matter (42
In a follow-up study spanning more than a decade, Zeft et al examined short-term exposure to small particulate matter (PM2.5) based on central daily air monitoring in a case-crossover design in 250 patients living in five metropolitan areas in the U.S. and Canada. No significant associations between PM2.5 concentrations and risk of systemic JIA were observed; however, a trend toward higher risk in younger children (younger than 5.5 years old) was again observed, but was not significant.43
In other systemic autoimmune diseases, a case-control study of pregnancy exposures found that the highest tertile of carbon monoxide exposure during the third trimester of pregnancy, based on daily air pollution monitoring stations located throughout the city of São Paulo, Brazil, was a risk factor for JDM.39 However, in a multicenter North American clinics cohort of more than 3,000 patients, there was no increased risk of Kawasaki disease associated with short-term PM2.5 air particulate exposure based on daily central monitoring of seven metropolitan cities.44
Two Brazilian studies found effects of air pollution on the disease activity of systemic autoimmune diseases. One study examined the effect of air pollutants, as measured by local monitoring stations, on the fluctuation of hospital admissions of pediatric systemic rheumatic diseases, including JIA, JDM, lupus, vasculitides and systemic sclerosis. That study found a weak, but significant, relationship between sulfur dioxide and increased hospital admissions 14–17 days after exposure was detected. No relationship was found with other air pollutants, such as PM10, ozone, nitrogen peroxide and carbon monoxide.45 In a second study, air pollutants, including carbon monoxide, nitrogen dioxide and PM10, were associated with higher activity in pediatric lupus, as measured by SLE Disease Activity Index scores >8, approximately two weeks after exposure.46
Other Factors
A higher frequency of psychosocial stressors at symptom onset or experienced at the time of diagnosis has been reported in patients with JIA vs. healthy controls. Stressors included parental separation, an ill family member and problems getting along with others.47 Exposure to high levels of ultra­violet radiation in the month before symptom onset based on residential location was associated with higher odds of having JDM compared to juvenile polymyositis (which lacks the characteristic skin rashes) and with the anti-p155/140 (TIF-1) myositis autoantibody (an autoantibody group more associated with photosensitive skin rashes).48
Conclusions
Although the field is in its infancy and conflicting results exist, current studies suggest that several environmental factors affect the risk of JIA and other systemic pediatric autoimmune diseases. Well-conducted and sufficiently powered investigations have found a role for early life infections and antimicrobial use as risk factors for JIA, which challenge the hygiene hypothesis. Premature or post-term birth, fewer siblings in the family, maternal smoking during pregnancy and air pollution are possible risk factors for JIA, but they need confirmation and further examination of JIA subtypes.
Studies in other pediatric autoimmune diseases are smaller, with antecedent infection and short-term exposure to ultra­violet radiation prior to diagnosis as emerging risk factors for subgroups of patients with JDM. Air pollution may increase disease activity in pediatric SLE and other systemic autoimmune diseases, but such findings need to be confirmed.
Future investigations in this area will require adequately powered and controlled studies, examination of well-defined subgroups of patients whose risk factors may differ from the disease overall and confirmation of exposures through medical record review or validated biomarkers. Challenges include difficulties in assessing environmental exposures outside traditional medical system reporting and reporting biases in questionnaire studies. Also, the timing of exposures in relation to disease onset, the effects of intensity vs. duration of exposures, potential gender and age differences, interactions of multiple exposures and genetic factors and assessing mechanisms are all important areas for future investigations.
Many environmental exposures have not yet been investigated as possible risk factors for autoimmunity in children and should be prioritized based on animal model and in vitro data and identified risk factors in the adult-onset systemic autoimmune diseases. In addition, study designs that include populations with high levels of exposures in certain geographic regions or after accidental exposures may be productive.
Uncovering modifiable environmental factors for pediatric systemic autoimmune diseases will not only help with our understanding of disease mechanisms, but also help guide treatments and even potentially aide in the prevention of these diseases.
---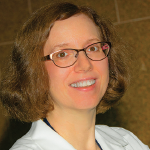 Lisa G. Rider, MD, is a pediatric rheumatologist and deputy chief of the Environmental Autoimmunity Group at the National Institute of Environmental Health Sciences, National Institutes of Health at the Clinical Research Center in Bethesda, Maryland. Her research has focused on juvenile myositis, including studies on environmental risk factors.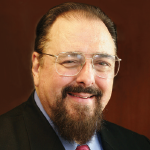 Frederick W. Miller, MD, PhD, is an adult rheumatologist and immunologist and is chief of the Environmental Autoimmunity Group at the National Institute of Environmental Health Sciences, National Institutes of Health at the Clinical Research Center in Bethesda, Maryland. He has focused on adult myositis and systemic rheumatic diseases, leading studies and working groups on environmental and genetic risk factors for these diseases in adults and children.
References
Disclosures
This research was supported by the Intramural Research Program of the NIH, National Institute of Environmental Health Sciences.