Like many people, I am up early and in the gym most days. Although I don't seem to get anywhere new on the stationary bicycle or the elliptical machine, I do get to keep up with the pundits on the early morning talk shows. In contrast to the television series I binge on later in the evening, the morning talk shows are punctuated by commercials.
I am gratified to see that many of these commercials end with an exhortation to "Ask your rheumatologist …," but many other commercials with cartoons or strangely dressed characters representing misbehaving bladders or intestines in people who suffer from an acronym I have never heard before are of less interest to me. I also see a lot of commercials that tell you to ask your doctor if you are healthy enough to have sex, as if a physical exam is now foreplay.
More recently, advertisements asking whether you have had a medical misadventure with a specific product and suffered an injury or commercials showing happy winners of a tort lottery claiming that a law firm "got me many times what the insurance company offered" have been replacing pharmaceutical advertisements. Oddly, judging by the types of potential lawsuits advertised or the cases that make the news, few torts seem to be filed because a drug failed to live up to its promise.
Although unskilled in the dark arts of the legal profession, I would surmise the absence of lawsuits for false or misleading advertising about drugs that fail to successfully treat the conditions for which they are approved results from the rigorous approval process and detailed labeling of pharmaceuticals mandated by the FDA. If a drug is labeled an effective therapy for 70% of patients and you are unlucky enough to be one of the other 30%, then it's difficult to make the case that the advertising for the drug was false or misleading because the drug claims made clear that some people might not benefit. Moreover, if the labeling includes a description of a specific toxicity or side effect, then it will be difficult to successfully argue that you were not informed of the risks.
I was reminded of this situation recently when meeting with potential investors in an early-stage startup built around something developed in my laboratory. One of these investors remarked that the drug approval process was remarkably cumbersome and that it should be radically changed. He thought too many potentially great drugs/devices were not making it to market and the ones that do take far too long to be approved.
This investor voiced the radical proposal that drugs and devices be tested only for safety—not efficacy. The idea is that, trusting to the wisdom of the market, ineffective drugs would soon be eliminated because they don't work. A similar opinion was voiced in a question posed to the last FDA Commissioner, Robert Califf, in a December interview in the Washington Post.1
Clearly, an important segment of the American population believes that one should be able to market nearly any pharmacologic agent for any indication, as long as it does not make people fall over dead immediately.
My investigation to determine whether the free market really does eliminate ineffective therapies required very little effort on my part. While at a party recently, an acquaintance complained about the inadequacy of public transportation to the place where she had her back pain treated. It turns out she was going for sessions in which she was treated with cupping, a treatment that includes placing very hot glasses on her back. She said the cupping was the most excruciating thing she had ever had happen to her but that her back pain was much better after each session (a clear example of the "bang your head against a wall" class of therapy). I thought cupping had gone out in the 1840s, but it is alive and well deep in the heart of Queens, N.Y. Laetrile and high colonics are still around, too. So discredited therapies seem to take on a life of their own.
Nonetheless, nobody is suing the practitioners who use these measures because their pockets hold little more than lint. But if Merck or Amgen, to pick a couple of successful pharma companies, were to open cupping centers in storefronts around the country, there might be a little more action in court.
Actually, I think my venture capitalist friend had an ulterior motive. Think how many successful lawsuits there could be against pharmaceutical companies if they could simply market any not-immediately toxic agent for any indication they wanted. Anybody whose condition was not treated or improved could sue for false advertising, because there would be no legitimate expectation of nonresponders. The response rate would not be tallied in licensing studies and validated by the FDA.
Clearly, investment opportunities in class action lawsuits (a well-established market already) would increase dramatically with the hope of ever larger settlements and, therefore, payouts to venture capitalists. Shaking off the regulatory shackles will increase the number of drugs making it to market, although probably only for a little while.
---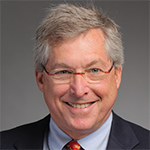 Bruce N. Cronstein, MD, received his training at NYU School of Medicine. Currently a member of the ACR Board of Directors, Dr. Cronstein directs the NYU-H+H Clinical and Translational Science Institute at NYU School of Medicine.
Reference
McGinley L. The head of the FDA defends the importance of drug effectiveness. 2016 Dec 29. The Washingon Post.
Disclosures: Dr. Cronstein has acted as a consultant for Bristol-Myers Squibb and AstraZeneca; he has received grants from AstraZeneca, Celgene and Takeda and has equity in Can-Fite Biopharma. Dr. Cronstein's research has been supported by the NIH (ROl AR056672-07, ROl AR068593-02, 1UL1TR001445-02), Arthritis Foundation and Celgene. Dr. Cronstein is the holder of multiple patents.