Editor's Note: This article initiates a new department in The Rheumatologist that will focus on regional musculoskeletal disorders that may be seen by both rheumatologists and orthopedic surgeons. To promote the care of these patients and facilitate communication between rheumatologists and orthopedists, these articles will provide focused discussions of clinical and radiographic findings and describe management principles from the orthopedic perspective. We hope that this series will increase awareness of the diversity and complexity of painful musculoskeletal conditions and enhance patient outcomes through improved collaboration between medical and surgical specialists.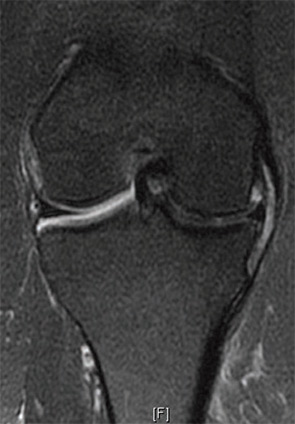 Figure 1: A 44-year-old female with medial meniscus extrusion with mechanical deformation of the medial capsule, MCL bursitis.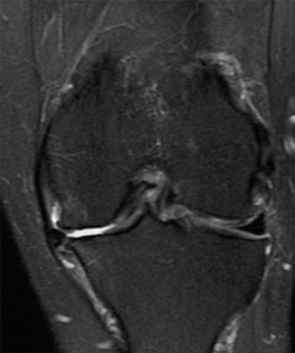 Figure 2A: A 66-year-old female with sudden medial knee pain after squatting in garden. Preoperative MRI showing medial compartment OA and meniscus extrusion.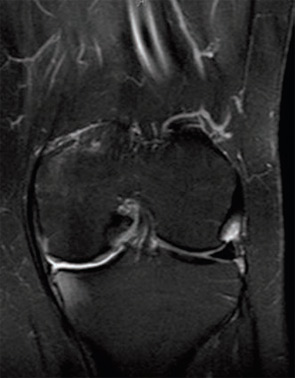 Figure 2B: Postoperative MRI showing decreased bulk of meniscus in medial gutter and less inflammation of medial capsule and MCL. Bone marrow edema is noted in medial tibia and femur.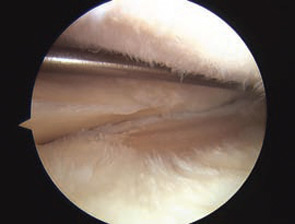 Figure 2C: Intraoperative arthroscopic photograph showing medial meniscus extrusion and medial compartment OA.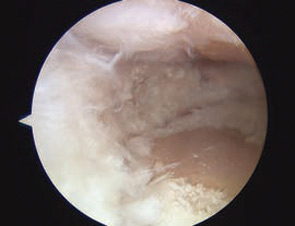 Figure 2D: Intraoperative arthroscopic photograph after medial meniscus debridement.
Meniscus Extrusion
Meniscus extrusion is a common, but often overlooked, source of joint line pain that can be associated with knee arthritis. An extrusion occurs when the meniscus subluxates out of the tibiofemoral joint into the adjacent gutter. A meniscus is at risk for extrusion when there is arthritis in its compartment and when pathology of the meniscus, particularly a tear, can weaken its structure.
Meniscus extrusion is a condition important for rheumatologists to consider as they evaluate patients with knee pain because of the important implications for prognosis and management. Most patients with a symptomatic extrusion present with joint line pain and radiographs show narrowing of the joint space. This presentation is difficult to separate from osteoarthritis (OA) or inflammatory arthritis alone and patients are often managed with medications and physical therapy/exercise. Because meniscus extrusion can be a harbinger of rapidly progressive arthritis in the affected compartment, recognizing an extrusion should trigger aggressive preventative measures, particularly in the young to middle-aged patient. In addition, the extruded meniscus is a painful entity that may benefit from arthroscopic surgery.
Meniscus extrusion is measured in millimeters from the most peripheral aspect of the tibial plateau, excluding any osteophytes, to the peripheral edge of the extruded meniscus in the midline of the joint.1 This distance is measured on coronal MRI images (see Figure 1, below left). Subluxation of the meniscus more than 3 mm is significantly associated with the extent of meniscal degeneration, extent of meniscus tear, complex tears, large radial tears, and tears involving the meniscal root.2 Severe degrees of subluxation (>7 mm) are strongly correlated with severity of medial joint space narrowing and the presence of symptomatic osteoarthritis (OA).3 Extrusion occurs more frequently on the medial side of the knee than the lateral side.