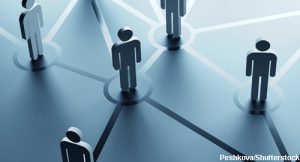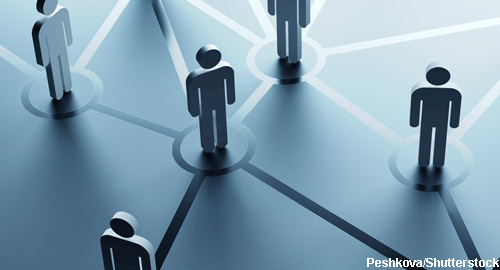 As rheumatologic care and treatments become more complex and the landscape of physician care becomes more demanding, rheumatologists are at increased risk for becoming "second victims," according to Albert Wu, MD, MPH, professor of health policy and management and professor of medicine at Johns Hopkins University, Baltimore. In 2000, Dr. Wu first coined the term
second victim
in an
article
in the
British Medical Journal
to define the emotional trauma a provider experiences when a medical error occurs.
1
However, Dr. Wu cautions the second victim phenomenon can be brought on by stressors other than medical errors, including an unexpected or disappointing patient outcome. Additionally, the many chronic stressors physicians experience with patients and practice demands can make them vulnerable. Without support, any physician, including rheumatologists, can experience serious emotional harm and burnout.
Rheumatologists as Second Victims
Although rheumatologists may consider themselves to be at lower risk of becoming second victims compared with a surgeon who loses a patient unexpectedly, Dr. Wu believes rheumatologists are still at risk for several reasons.
ADVERTISEMENT
SCROLL TO CONTINUE
"Rheumatologists are exposed to many stressors in providing longitudinal care for patients with multiple chronic conditions who are prone to disappointing outcomes, as well as increased risk for medical errors as treatment regimens become more complex," Dr. Wu says. "Rheumatologists also face a range of stressors associated with their practice, such as productivity and financial pressures, as well as stressors associated with care requirements such as electronic health documentation."
He encourages greater awareness across the specialty to help rheumatologists who become second victims. But he says, in general, physicians are the least likely healthcare providers to seek support. "There is a real 'stiff upper lip, soldier on' mentality among physicians who may feel it is a sign of weakness to ask for help," Dr. Wu says. "I've personally heard of a physician who was severely traumatized by a series of adverse patient events who did not seek support for fear of looking weak among colleagues."
ADVERTISEMENT
SCROLL TO CONTINUE
Dr. Wu believes recognizing the need for peer support has reached a tipping point in healthcare, as the drumbeat of burnout grows louder and self-care and wellness are emphasized by accreditation bodies and professional organizations. He also sees a natural progression toward physicians accepting peer support as they more commonly work in multidisciplinary teams.
Formal Peer Support
Psychological first-aid is a formalized approach to peer support for second victims in place at several hospitals across the country, including Johns Hopkins University. For physicians, nurses and other healthcare providers who experience a stressful patient event, a peer-support program provides an outlet to discuss their experience and receive private, structured support from trained providers working in the institution.
At Johns Hopkins University, Dr. Wu and a team of physicians, nurses and other providers formed the RISE (Resilience in Stressful Events) peer-support program. Launched in 2011, the RISE program started small, with a team of trained healthcare professionals carrying cell phones and disseminating calling cards. The cards asked providers to call RISE when they experienced a stressful patient event they needed to talk about. Today, the RISE program includes a team of 35 trained, peer-support professionals who respond to provider needs and offer resources to help them build resilience to overcome emotional trauma.
ADVERTISEMENT
SCROLL TO CONTINUE
Dr. Wu describes the RISE program's success as gradual, punctuated moments of success that have increased as the program continues to develop. In 2018, the program reached a milestone when the medical residency program director requested training on the basics of RISE for all of his medical residents in an attempt to provide greater peer support for one another. "This [request] was a sign to me that physicians are becoming more aware of the second victim phenomenon and ready to seek out support," he says.
Today, Dr. Wu and his RISE colleagues offer care for the caregiver training to providers outside their institution and support the creation of new peer-support programs.
Create a Cultural Norm
The gradual increased use of RISE at Johns Hopkins is a sign to Dr. Wu that healthcare providers are becoming more comfortable with accessing peer support. It's becoming part of healthy professional practice, and Dr. Wu hopes this mindset will only continue to grow among physicians. He estimates less than one in 10 calls to RISE is from a physician, although rheumatologists do access RISE, commonly when a patient unexpectedly does badly or dies.
To rheumatologists looking for ways to implement peer support at their practices, Dr. Wu encourages education and awareness about the negative health effects of experiencing a patient adverse event, as well as about the chronic practice stressors that negatively affect provider health. He offers several ways peer support can help rheumatologists build resilience and maintain the emotional and physical health for their patients:
Allow the affected provider time to debrief;
Encourage time for grounding through mindfulness, controlled breathing and personally meaningful activities; and
Support resilience tools for providers, such as a network of colleagues a provider can turn to, and resilience-restoring activities, such as sleep or exercise.
At Johns Hopkins, Dr. Wu still thinks there are people in need who are not calling RISE to seek support, which may be for many reasons, including time. "Physicians [who are] already stretched thin with busy schedules may be unlikely to make time for peer support, but we know in the long term, and even in the relatively short term, self-care pays itself back," he says.
Rheumatologists can support creating time for self-care by normalizing peer support in their own practice settings and increasing awareness of the ubiquity of the second victim phenomenon. "Ultimately, we are stronger together, stronger for each other and stronger for our patients," Dr. Wu says.
At his own institution, Dr. Wu hopes to continue normalizing RISE or asking for help when it's needed. He says leaders play a critical role in this normalization by recommending peer support when they see a colleague experiencing emotional distress. Dr. Wu believes training providers on the basics of psychological first aid would also pay off for healthcare teams.
To individual rheumatologists he offers this advice: "When you experience emotional stress you feel you can't recover from on your own, find a peer-support outlet, whether it's a formal program or a trusted colleague to talk through your stressors so you can remain emotionally and physically healthy for your patients—and yourself."
---
Carina Stanton is a freelance science journalist based in Denver.
Reference
Wu A. Medical error: The second victim. BMJ 2000;320:726.
Additional Resources
Johns Hopkins University has more information available online if you are interested in implement peer support in your practice. Click here to learn more about the Caring for the Caregiver RISE training program.