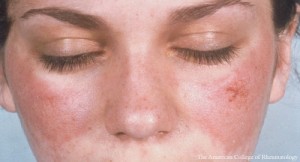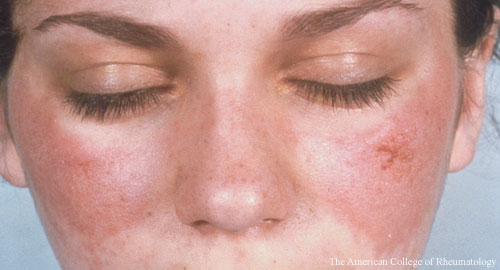 As the 21st century unfolds, rheumatologists will most likely transition from prescribing lupus patients broad immunosuppressants to more targeted treatment approaches. The first of these targeted therapies, belimumab, heralds a new era of lupus treatments. Research into the cross-talk between different immune pathways in systemic lupus erythematosus (SLE) should yield more treatments that will transform patients' lives.
Also By This Author
"To hope that any one target is going to have a profound effect on disease is not right," says Mary "Peggy" Crow, MD, chief of the Division of Rheumatology at the Hospital for Special Surgery and New York-Presbyterian/Weill Cornell Medical Center, New York. Dr. Crow is also co-chair of the Scientific Advisory Board of the Lupus Research Alliance. She believes the future lies in combination therapies. "I think we probably need to target several pathways," she says, noting the growing understanding of the roles of the innate immune system, T cells and B cells in lupus pathophysiology.
ADVERTISEMENT
SCROLL TO CONTINUE
Identification of New Therapies
A new and innovative partnership will likely take the lead in revealing these new pathways. The National Institutes of Health (NIH), pharmaceutical companies and nonprofit organizations, including the Lupus Research Alliance, joined forces to form the Accelerating Medicines Partnership (AMP). The AMP's focus is to ascertain and define biological pathways that may be used to identify relevant drug targets.1 One goal is to address nephritis in SLE. The plan relies on RNA sequencing of patient kidney biopsies to "pull lupus into the 21st century," says Michelle Petri, MD, MPH, co-director of the Hopkins Lupus Center, Johns Hopkins Medicine, Baltimore. "This is what the future will be," she adds.
Peter Lipsky, MD, former director of the intramural research program and the autoimmunity branch of the National Institute of Arthritis and Musculoskeletal and Skin Diseases (NIAMS) at the NIH, leads the second dominant approach, which will likely identify new drugs for lupus. He co-founded AMPEL BioSolutions in Charlottesville, Va. Commissioned by the Lupus Research Alliance's legacy organizations, in 2013, he began developing a multi-pronged computer analysis approach to rank existing drugs in the marketplace to be repositioned for the safe, effective treatment of lupus. The analysis identified ustekinumab, a monoclonal antibody targeting interleukin (IL) 12 and IL-23 that is approved for treating psoriasis and Crohn's disease.2 Dr. Lipsky and colleagues proposed the treatment may also be effective in targeting T cells in SLE.
ADVERTISEMENT
SCROLL TO CONTINUE
The Lupus Research Alliance brought this information to the pharmaceutical company Janssen and persuaded it to perform a phase 2 trial of ustekinumab for lupus. Last year, the investigators published positive results, raising hopes that lupus patients may soon have a new treatment option.3
This success has naturally prompted new questions about the role of IL-12 and IL-23 in the pathophysiology of lupus, and these questions have yielded new insights. "The scientific community knows a tremendous amount about lupus disease mechanisms," Dr. Crow says. "There are many candidate therapeutic targets and promising agents ready for testing."
Trial Design
The future of lupus research will also see rheumatologists address current problems in lupus clinical trial design. These problems largely stem from the fact that many lupus patients can, to some extent, successfully manage their SLE with the currently available broad immunosuppressive drugs. As a result, drug trials must often be performed with patients taking background immunosuppression.
ADVERTISEMENT
SCROLL TO CONTINUE
However, the alternative can also complicate clinical trials. This complication occurs when patients are weaned off their immunosuppressants, but the weaning process for steroids may affect the immune system in ways not fully understood and leave patients with new or unstable symptoms. Thus, researchers continue to wrestle with the question of how steroids should be handled in the context of a clinical trial.
To make matters worse, explains Dr. Crow, the current outcome measures for lupus are not sufficiently informative for clinical trials. Example: Arthritis can be difficult to assess in lupus. Moreover, patients with lupus often experience pain that is difficult to clearly score, making improvements in pain symptoms hard to quantify.
Lastly, targeted drugs may require careful patient selection that identifies patients most likely to respond to the drug. Unfortunately, it may not be possible to identify these patients in advance of a clinical trial. Instead, post-hoc analysis may be necessary to determine the patients most likely to benefit from a given targeted therapy.
As investigators from the NIH, universities, pharmaceutical companies and computer science specialists come together, their work will continue to reveal new drug targets and approaches to documenting drug efficacy. These efforts are accelerating the development of new treatments and revealing a bright future for patients with lupus.
---
Lara C. Pullen, PhD, is a medical writer based in the Chicago area.
References
Pullen LC. AMP RA/Lupus Network shares its progress. The Rheumatologist. 2017 Sep:11(9).
AC Grammer, MM Ryals, SE Heuer, et al. Drug repositioning in SLE: Crowd-sourcing, literature-mining and big data analysis. Lupus. 2016 Sep;25(10):1150–1170.
RF van Vollenhoven, BH Hahn, GC Tsokos, et al. Efficacy and safety of ustekinumab, an IL-12 and IL-23 inhibitor, in patients with active systemic lupus erythematosus: Results of a multicentre, double-blind, phase 2, randomized, controlled study. Lancet. 2018 Oct 13;392(10155):1330–1339.
Revised Oct. 3, 2019, to correct Dr. Lipsky's title.