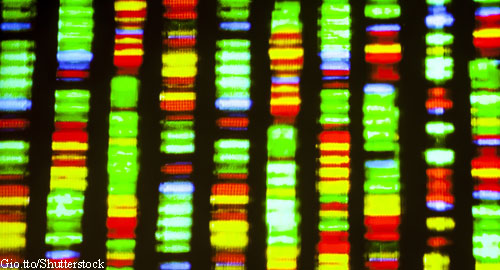 A growing body of research indicates the ubiquitin pathway is important in the pathophysiology of many different human diseases. For example, haploinsufficiency of A20 (HA20) results from a germline mutation causing dysregulated ubiquitination and an inflammatory phenotype. In their latest research, Qing Zhou, PhD, a research fellow at the National Human Genome Research Institute in Bethesda, Md., and colleagues describe a second human inflammatory disease, otulipenia, caused by germline mutations that leads to dysregulated ubiquitination. Their results were published Aug. 24 in the Proceedings of the National Academy of Sciences.1
Also By This Author
The team of researchers identified three unrelated patients from Turkey and Pakistan who had a similar phenotype of pronounced inflammation: Patient 1 was born prematurely and soon developed a fever and rash. Patient 2 presented at the age of 4.5 months with prolonged fevers and pustular, scarring rashes. Patient 3 presented with neonatal onset fever, as well as prominent cutaneous lesions, such as an erythematous rash with painful skin nodules. The patients all had increased serum levels of proinflammatory cytokines. The investigators used exome sequencing and candidate gene screening to identify three different loss-of-function mutations in the OTULIN/FAM105B gene.
ADVERTISEMENT
SCROLL TO CONTINUE
OTULIN acts as a Met1-specific deubiquitinase that removes linear polyubiquitin chains. OTULIN also has a role in the regulation of Wnt and innate immune signaling complexes. Specifically, it attenuates inflammatory signals in the NF-ҡB and ASC-mediated pathways via hydrolysis of Met1-linked ubiquitin chains. Although the patients in the current study had impaired deubiquitinase and inflammation, previous research has revealed that patients who have the opposite situation (impaired linear ubiquination) have the opposite clinical presentation (immunodeficiency). Patients with impaired ubiquination are diagnosed as having linear ubiquitin assembly complex (LUBAC) deficiency.
Previous research has shown that OTULIN restricts NF-ҡB signaling activity, so these scientists performed in vitro experiments to evaluate the immunological response of the patients' cells. They found that when they stimulated the patients' fibroblasts and peripheral blood mononuclear cells with TNF or IL-1β the cells responded with increased signaling in the canonical NF-ҡB pathway and secreted increased levels of proinflammatory cytokines (relative to healthy controls).
ADVERTISEMENT
SCROLL TO CONTINUE
"We describe a recessively inherited autoinflammatory disease caused by excessive linear ubiquitination in innate immune signaling pathways, which we denote as 'otulipenia,'" write the authors in their discussion. "We show that OTULIN deficiency leads to increased linear ubiquitination of target proteins, which is associated with enhanced NF-κB activity, increased TNFR1 signaling, and NLRP3 inflammasome activity. The phenotype is very severe and potentially lethal if left untreated."
The team was able to successfully prescribe cytokine inhibitors to efficiently suppress the patients' constitutive inflammation. The authors conclude their paper by suggesting that targeted cytokine therapies may be useful in diseases related to defects in the ubiquitin pathway.
---
Lara C. Pullen, PhD, is a medical writer based in the Chicago area.
ADVERTISEMENT
SCROLL TO CONTINUE