On Feb. 9, 2019, protesters gathered at the Guggenheim Museum in New York City to lead a march down Fifth Avenue to the Metropolitan Museum of Art.1
As a general rule, news from the world of art is not a topic discussed in these pages, but if you indulge me for just a little bit longer, I promise this will start to make sense.
The protest was organized in secret by Nan Goldin, an American photographer whose work has been featured in London by the Tate.2 The protestors entered the museum during the day, along with art patrons and tourists. Then, at 6:30 p.m., they announced their purpose. The protestors unfurled a large red banner embossed with black letters that proclaimed "200 dead each day."3
A shower of fake prescriptions then fell on the heads of the unsuspecting patrons of the Guggenheim. The prescriptions were ostensibly signed by Richard Sackler of Purdue Pharma for a patient named Solomon R. Guggenheim.
The prescriptions were for OxyContin.
In place of instructions appeared a quotation from Mr. Sackler, the co-chair of Purdue Pharma: "If OxyContin is uncontrolled, it is highly likely that it will eventually be abused. … How substantially would it improve our sales?"3
1 in 5
Merriam-Webster defines compassion as a "sympathetic consciousness of others' distress together with a desire to alleviate it."4 It is an essential part of the human condition, and the prime reason many of us went to medical school.
William Osler, of course, said it best: "The practice of medicine … is a life of … countless opportunities to comfort and help the weak hearted, and to raise up those that fall."5
Compassion fatigue is what happens to us in the weeks following a tsunami in Southeast Asia, or at the end of a particularly bad clinic day. Compassion is not a limitless resource. Charles R. Figley, who developed the concept, described it thus:
We have not been directly exposed to the trauma scene, but we hear the story told with such intensity, or we hear similar stories so often, or we have the gift and curse of extreme empathy and we suffer. We feel the feelings of our clients. We experience their fears. We dream their dreams. Eventually, we lose a certain spark of optimism, humor, and hope. We tire.6
For those of us engaged in patient care, compassion fatigue is an occupational hazard. That said, we also experience it more broadly in our daily lives. In this era of the 24-hour news cycle, the drumbeat of depressing news is pervasive. It is no wonder that, on occasion, to certain stories, we become numb.
I think it's even more surprising, therefore, that the story of opiate addiction in the U.S. still has the power to shock. In 1999, opiate overdose caused 16,849 deaths; in 2017, the number of deaths attributed opiate overdose was 70,237.7 Opiate overdose is now the leading cause of death of Americans under 50 years old.8 Opiate addiction has led to a decrease in the average life expectancy in the U.S.9 The odds of dying of an opiate overdose in the U.S. are now higher than the odds of dying in a car accident.10 In 2016, one in 65 deaths was related to opiates, higher than the number of deaths caused by hypertension or HIV/AIDS. Among adults between 25 and 34 years old, opiates are responsible for 1 in 5 deaths.11
It is also surprising how a single drug, OxyContin, became a major cause of opiate addiction in the U.S. Surprising, but not accidental. The manufacturer started with an unproved and unfounded claim that "delayed absorption as provided by OxyContin tablets is believed to reduce the abuse liability of a drug."12 On the strength of that single claim, Purdue Pharma built an empire. In 2000, the U.S. Food and Drug Administration forced Purdue Pharma to remove that statement from its label, and in 2003, started to add multiple black box warnings about the risks associated with OxyContin's use, but by then, the damage was done. Deaths due to narcotics had already started to surge.13
The Annals of OxyContin
Purdue Pharma has humble origins: In 1952, Arthur, Mortimer and Raymond Sackler purchased the company, which was then a small, struggling drug manufacturer based in New York. For years, the company's major products were laxatives and earwax remover. These drugs became a mere footnote in the annals of Purdue Pharma when the Sackler brothers discovered the market for pain medications. The Purdue Pharma hegemony began when they took an old drug—oxycodone—and developed a mechanism to slow its release in the body. Thus, OxyContin was born.
By rights, OxyContin should have been just a footnote in the annals of prescription drugs. It was a drug that did not satisfy an obvious need. By the time it was released in 1996, multiple opiate drugs were already on the market. In 2001, five years after its release, the Medical Letter on Drugs and Therapeutics noted that OxyContin was no better than any of the other narcotics on the market when dosed at equivalent levels.14 Subsequent studies of chronic back pain and cancer-related pain demonstrated the only advantage OxyContin had over the competition was dosing convenience.15 The safety and efficacy of OxyContin were essentially indistinguishable from immediate-release oxycodone, when taken four times daily.16
Despite these relatively unimpressive observations, the sale of OxyContin has generated over $35 billion since its initial release. This one drug is almost solely responsible for the profits generated by Purdue Pharma. Purdue Pharma may be a one-trick pony, but it's an addictive trick.
The odds of dying of an opiate overdose in the U.S. are now higher than the odds of dying in a car accident.
Of course, the company has had help. From us. From 1996 to 2001, Purdue Pharma recruited more than 5,000 physicians, nurses and pharmacists to its national speaker bureau. For every sales representative hired by Purdue Pharma, the company recruited 10 healthcare professionals to help change prescribing practices across the country. If you remember learning in medical school that narcotics were not addictive when used to manage acute pain, or that no patient should ever experience pain, then you were probably taught by someone who was influenced by the Purdue Pharma speaker bureau.
This story does not stop at the water's edge. On May 3, 2017, 12 members of the House of Representatives urged the World Health Organization to work to prevent Mundipharma, the international arm of Purdue Pharma, from introducing OxyContin worldwide. In an open letter, they wrote:
The international health community has a rare opportunity to see the future. Though the rate of opioid use disorder remains relatively low outside of the U.S., that can change rapidly. The rate is likely to rise if events follow the same pattern [as] in the U.S., starting with the irresponsible—and potentially criminal—marketing of prescription opioids. … We urge the WHO to learn from our experience and rein in this reckless and dangerous behavior while there is still time. Do not allow Purdue to walk away from the tragedy they have inflicted on countless American families simply to find new markets and new victims elsewhere.17
Ethics & Network Television
Recently, I have been watching a television comedy series on NBC called The Good Place, starring Ted Danson and Kristen Bell.
As a general rule, news from the world of television is not a topic discussed in these pages, but if you indulge me for just a little bit longer, I promise this will start to make sense.
The Good Place, somewhat surprisingly, deals with issues surrounding life, death and morality.
In its most recent storyline, it has been tackling the challenges of doing good in a highly interrelated, complex world. Consider the apple, for example. You would think buying an apple from the supermarket would be a morally neutral action. But now consider the pesticides required to ensure an unblemished blush to the skin and the migrant farmworkers who applied that pesticide. And what about that supermarket? Do the stockboys receive health insurance?
Because our bandwidth is already fully taxed by the issues that smack us in the face, most of us elect to ignore the complexities that lie just beneath the surface. We blithely put the apple into our cart and hope the balance of the universe is not altered too much.
But does deliberate ignorance of the ethical issues leave our hands fully clean?
And so we return to that protest at the Guggenheim. It just so happens that Nan Goldin, the artist, is also Nan Goldin, the addict, who spent a year struggling with her addiction to OxyContin. And at some point during that struggle, Ms. Goldin realized that many of the same museums that displayed her work were supported by the profits generated by the sale of OxyContin. And she wants to make sure you know this, as well.
The Sackler family has a combined estimated worth of $13 billion.18 A good deal of that fortune is spent on philanthropy. Hence, the Sacklers of Purdue Pharma are also the Sacklers of the Metropolitan Museum of Art, the Smithsonian, the Royal Academy in London, the Victoria and Albert Museum, the Louvre, the Tate Modern, the American Museum of Natural History, Princeton, Tufts, Harvard and Yale. And, of course, the Guggenheim. In 2015 alone, the Arthur M. Sackler Foundation donated $1.1 million in art to various institutions.
The medical community has also been the recipient of the Sacklers' largesse. The Raymond and Beverly Sackler Foundation donated $2 million to Tufts University's Sackler School of Graduate Biomedical Sciences. The Dr. Mortimer and Theresa Sackler Foundation donated $6 million to New York Presbyterian Hospital.
Does the source of the money really matter, as long as it is being used to do good? Ours is an era of moral reckoning in which we are asked, time and again, to decide whether we can hate an artist but love his art. The deep involvement of the Sackler family and their money in the genesis of the opiate crisis demonstrates that even in this time of moral relativism, some lines should not be crossed. There has to be some point at which the means are not justified by the ends, and all the art wings in the world cannot possibly justify the bodies that lie in the Sacklers' wake.
Up to this point, blissful ignorance may have justified our blind acceptance of the Sackler family's munificence. But we are no longer ignorant. The connection between OxyContin and the opioid epidemic is painfully clear. And so we are given a moral obligation to do the one thing the Sackler family desperately wants to prevent. We need to remember. Because until the Sackler foundations partition some of their fortune toward unwinding the damage done in the name of profit, none of us should benefit from 200 deaths a day. 
---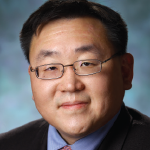 Philip Seo, MD, MHS, is an associate professor of medicine at the Johns Hopkins University School of Medicine, Baltimore. He is director of both the Johns Hopkins Vasculitis Center and the Johns Hopkins Rheumatology Fellowship Program.
References
Protesters rally against Sackler family at NYC's Met Museum. The Daily Beast.
Nan Goldin. Tate Online.
Golstein C. 'It's time, Guggenheim': Nan Goldin launches a surprise protest at the Guggenheim museum to protest its Sackler funding. Artnet News. 2019 Feb 9.
Compassion. Merriam-Webster.com. 2011.
Osler W. (1925) Aequanimitas. The Student Life. P. Blakiston's Son & Co; Philadelphia: 423.
Figley CR. (1995) Compassion fatigue as secondary traumatic stress disorder: An Overview. In: Figley CR, editor. Compassion Fatigue: Coping with Secondary Traumatic Stress Disorder in Those Who Treat the Traumatized. Brunner-Routledge; New York: 1–20.
Data Brief 329. Drug overdose deaths in the U.S., 1999–2017. Data table for Figure 1. Age-adjusted drug overdose death rates: U.S., 1999–2017.
Overdose death rates. National Institute on Drug Abuse. 2019 Jan.
Reynolds D. Overdoses now leading cause of death of Americans under 50. CBS News. 2017 Jun 6.
Bursztynsky J. Americans more likely to die from opioid overdose today than car accident. CNBC. 2019 Jan 16.
Murray CJ, Atkinson C, Bhalla K, et al. The state of US health, 1990–2010: Burden of diseases, injuries, and risk factors. JAMA. 2013 Aug 14;310(6):591–608.
FindLaw. Purdue Pharma v. Kentucky (11-4087-mv).
Bulloch M. How oxycodone has contributed to the opioid epidemic. Pharmacy Times. 2018 Aug 2.
Oxycodone and OxyContin. Med Lett Drugs Ther. 2001 Sep 17;43(1113):80–81.
Van Zee A. The promotion and marketing of OxyContin: Commercial triumph, public health tragedy. Am J Public Health. 2009 Feb;99(2):221–227.
Chou R, Clark E, Helfand M. Comparative efficacy and safety of long-acting oral opioids for chronic non-cancer pain. J Pain Symptom Manage. 2003 Nov;26(5):1026–1048.
Ryan H. Congressional representatives warn WHO of OxyContin maker's global push. LA Times. 2017 May 3.
Peterson-Withorn C. Fortune of family behind OxyContin drops amid declining prescriptions. Forbes. 2016 Jun 29.