Of course, the question will be empiric: The approach will either work, or it won't, and a decade from now, we will be reading the editorials that expound on why we should have known how this story would play out.
You Might Also Like
Explore This Issue
September 2018
Also By This Author
In the meanwhile, one wonders what lessons this experience will have for our community. Decades ago, it was Anthony Fauci who appropriated cyclophosphamide from the oncologists, because he noted the sheets of inflammatory cells he saw in patients with GPA looked a lot like lymphoma.
ADVERTISEMENT
SCROLL TO CONTINUE
In the next epoch, we can hope that genetic studies will lead to new targets and new approaches that will allow us to approach treatment based on the molecular, rather than clinical, phenotype. Already, genes have been identified that appear to play a crucial role in multiple forms of rheumatic disease.11 It's hard not to wonder how many of those genes might be involved in those 20% of patients who appear to have refractory rheumatoid arthritis or refractory GPA and how many of them simply need a new approach. The identification of somatic mutations in our patients with refractory inflammatory diseases may demonstrate that they share more in common with each other than with the patients with whom they are currently grouped. Gene editing may provide yet another avenue for treatment of thus far untreatable inflammatory disorders.12
At the end of the day, the genetics underlying rheumatic disease will not be as simple as the genetics of eye color, hair color or even the ability to sing. The absence of a stronger familial component implies as much. But the absence of a recognizable melody doesn't mean it's not out there; it just means we have to listen a little harder.
ADVERTISEMENT
SCROLL TO CONTINUE
---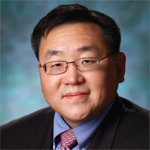 Philip Seo, MD, MHS, is an associate professor of medicine at the Johns Hopkins University School of Medicine, Baltimore. He is director of both the Johns Hopkins Vasculitis Center and the Johns Hopkins Rheumatology Fellowship Program.
References