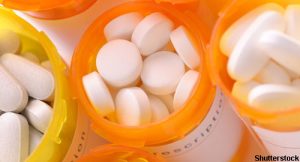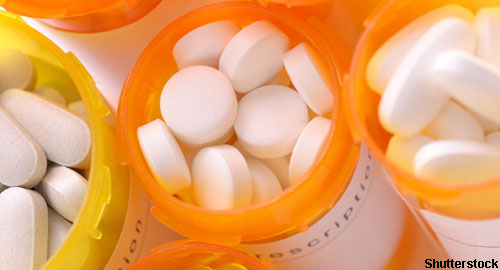 Tildrakizumab is an anti-interleukin 23p19 monoclonal antibody approved by the U.S. Food and Drug Administration to treat moderate to severe plaque psoriasis. An interim analysis of a 24-week, randomized, double-blind, multi-dose, placebo-controlled, phase 2b study (NCT02980692) evaluating the efficacy and safety of tildrakizumab for treating psoriatic arthritis (PsA) was reported during the 2019 ACR/ARP Annual Meeting in Atlanta, Nov. 8–13.1
The research examined Psoriasis Area and Severity Index (PASI) 75/90/100 response rates in tildrakizumab-treated vs. placebo-treated patients. Patients were older than 18 years and had to have a diagnosis of active PsA. Patients were stratified by prior anti-TNF use and baseline body weight (more or less than 90 kg). Five hundred patients were randomized, and 391 met inclusion criteria. Patients receive either placebo (n=79), 200 mg of tildrakizumab once every four weeks (n=78), 200 mg of tildrakizumab once every 12 weeks (n=79), 100 mg of tildrakizumab once every 12 weeks (n=77) or 20 mg of tildrakizumab once every 12 weeks (n=78). Efficacy was analyzed for all patients who received at least one dose of tildrakizumab. Safety assessments included treatment-emergent adverse event monitoring.
ADVERTISEMENT
SCROLL TO CONTINUE
The Results
By Week 24, tildrakizumab significantly improved PASI 75/90/100 in patients with PsA and psoriasis compared with placebo.
Patients with mild to moderate psoriasis and PsA who received the 200 mg dose of tildrakizumab had higher PASI 75 and PASI 90 responses by Week 24 than patients who received the 100 mg dose. Skin response improvements were also significantly different. As early as Week 4, PASI 75 was improving in patients receiving 200 mg of tildrakizumab every 12 weeks compared with placebo-treated patients.
ADVERTISEMENT
SCROLL TO CONTINUE
The most common adverse events were nasopharyngitis and upper respiratory tract infection. No deaths were reported during the study. No new safety signals were identified.
The data from this trial shows tildrakizumab significantly improves psoriasis in PsA patients. Tildrakizumab is also well tolerated by patients with prior anti-TNF therapy and those who are anti-TNF therapy naive.
---
Michele B. Kaufman, PharmD, BCGP, is a freelance medical writer based in New York City and a pharmacist at New York Presbyterian Lower Manhattan Hospital.
ADVERTISEMENT
SCROLL TO CONTINUE