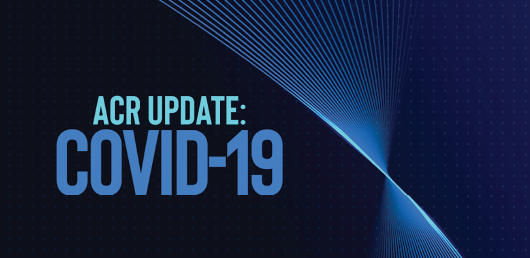 We are now a year-and-a-half into the COVID‑19 pandemic, and rheuma­tologists and rheuma­tology professionals are still facing some of the same challenges that began in spring 2020, as well as new ones. Most recently, we learned that COVID‑19 vaccine efficacy is reduced in some patients on immunosuppressive therapies and the need for additional immunization is clear, especially with the rise of new disease variants. Many wonder how to effectively reach out to their patients who have not been vaccinated. Uncertainty exists regarding the future of regulatory and reimbursement issues surrounding telemedicine. Additionally, some rheuma­tology practices are still struggling to recover from the financial impact of the pandemic.
You Might Also Like
Explore This Issue
September 2021
Also By This Author
Yet when I look back, I cannot help but be heartened by the way the rheumatology community has risen to meet the many changes and difficulties of the past 18 months. The ACR has striven to identify and meet its members' needs, and has done so with unprecedented volume, effectiveness and speed. I'd like to take a moment to honor the hours of dedication given by ACR staff members and by those in the rheumatology community who have volunteered their time on ACR-based initiatives.
ADVERTISEMENT
SCROLL TO CONTINUE
Clinical Guidance
Especially during the early part of the pandemic, ACR members confronted many unknown obstacles and questions. We at the ACR tried to aid our members in whatever way we could. To help meet these needs, the ACR's Executive Committee formed two different task forces: the Clinical Guidance Task Force, chaired by Ted Mikuls, MD, MSPH, and the Practice and Advocacy Task Force, chaired by Kelly Weselman, MD.
Subsequently, task forces for the clinical care of pediatric patients, for the diagnosis and management of the multi-system inflammatory disorder in children (MIS‑C) and for the use of COVID-19 vaccines were formed. I thank Jay Mehta, MD, MS; Dawn Wahezi, MD, MS; Lauren Henderson, MD, MMSc; Jeffrey Curtis MD, MS, MPH, and the other chairs for their leadership of these groups. The members of these task forces have worked tirelessly to provide guidance to ACR members and serve the membership in many different ways.
ADVERTISEMENT
SCROLL TO CONTINUE
Clinical guidance for rheumatic patients with respect to the novel virus was obviously needed. This posed a substantial under­taking for many College volunteers and staff who were tasked with providing infor­mation that was both evidence-based and timely. Members produced four differ­ent guidance documents overseen by the different groups—one each for adult rheumatic patients, for pediatric rheumatic patients, for MIS-C and for COVID-19 vaccine guidance (https://www.rheumatology.org/Announcements).
In each case, initial summaries of the information have been released online, to provide prompt information, with the complete versions of the papers later published in journal form. The group members have released multiple, updated versions as new data have accrued to provide the most up-to-date data available to help rheumatologists treat and advise their patients.
ADVERTISEMENT
SCROLL TO CONTINUE
Another area of focus has been the financial solvency of our members. We helped advocate for Congressional action to address this issue, such as the Paycheck Protection Program & other federal grant & loan programs.
In its most recent guidance update, the vaccine guidance task force included recommendations for mRNA vaccines over other vaccine types, given the option for additional doses of these vaccines in our patients. Other information is provided on post-exposure prophylaxis for vaccinated rheumatic patients using monoclonal antibodies against the spike protein of SARS-CoV-2. Additionally, in alignment with the recent recommendations from the CDC's Advisory Committee on Immunization Practices, the task force is recommending a third dose of the Pfizer or Moderna vaccines to rheumatology patients taking a variety of immunosuppressive medications. Clinicians should also avail themselves of the detailed, specific recommendations on potential timing of immunomodulatory medications before and/or after vaccine doses to help their patients achieve optimal immune response.
These groups continue to keep an eye on the emerging science and governmental regulations, and they will continue to release updated guidance as we learn more.
Practice & Advocacy
The work of the COVID‑19 Practice and Advocacy Task Force was truly enormous in its scope. Although much of the remaining work has now been handed off to various ACR committees, including the Committee on Rheumatologic Care, I would like to commend all the work done by ACR staff and volunteers on these projects throughout the pandemic.
Throughout the pandemic, drugs that are needed by patients with rheumatic diseases have been of great interest in the treatment of COVID-19. We all remember the flurry of ill-advised interest in the use of hydroxychloroquine (HCQ) to treat COVID-19—a claim that has been disproved by many clinical trials. Nonetheless, this sparked a shortage of a drug that is critical for patients with lupus and rheumatoid arthritis. We worked closely with the U.S. Food & Drug Administration (FDA), drug manufacturers, pharmacists, other medical professional societies and patient advocacy groups, while also reaching out to commercial payers, the federal government, and governors and health departments from all 50 states.
Unfortunately, HCQ is not the only treatment that has been in short supply during the pandemic. On June 24, the FDA released an emergency use author­ization for tocilizumab for the treatment of some hospitalized COVID-19 patients, leading to shortages of intra­venous formulations of the therapy. Since spring of last year, the ACR has carefully monitored for shortages of this and related therapies—which received early research attention for their role in potentially attenuating cytokine storm-like symptoms in COVID-19—while advocating for continued access for patients with rheumatic disease. We are particularly concerned that our pediatric patients with juvenile idiopathic arthritis continue to be able to utilize tocilizumab. Fortunately, subcutaneous formulations (not authorized for COVID-19 use) are readily available. The ACR is actively working with the FDA's Center for Drug Evaluation and Research drug shortage team to help the manufacturer resolve the shortage, and as this is being written intravenous formulations are expected to become available again late in August. Contact us at [email protected] if you are having trouble obtaining the medication for your patients.
Another area of focus has been the financial solvency of our members. We helped advocate for Congressional action to address this issue, such as the Paycheck Protection Program and other federal grant and loan programs. Moreover, we have provided streamlined information on these programs that have been essential to keep rheumatology practices open. We continue keeping an active eye out for our membership as updates occur in these areas.
Early in the pandemic, telehealth was a lifeline both for patients who were unwilling or unable to see their providers and for practices that needed to keep their doors open in a safe manner. Thankfully, the Centers for Medicare and Medicaid Services (CMS) put in place several flexibilities during the pandemic as part of the declared public health emergency, most importantly, the use of home-based telehealth visits. We successfully lobbied CMS and many commercial payers for parity in reimbursement for the audio-only visits that some patients needed. We also provided detailed information about telehealth coding and policy requirements, practicing telemedicine across state lines and other related topics.
Although some of these changes are expected to be permanent, it is unclear at present which will remain in place long term. Members may benefit from a recent episode of the ACR's podcast, ACR on Air (ACRonAir.org), with reflections on telemedicine changes and opportunities in the past year. We continue to update the membership and advocate for policies that will allow the best aspects of telemedicine to continue, as a helpful supplement to in-person care, even after the public health emergency is lifted.
Research
Through multiple avenues, the ACR has tried to facilitate research related to COVID-19. We supported the COVID-19 Global Rheumatology Alliance , a grassroots group collecting data on rheumatic patients who have had COVID-19, by making it a section of the College.
We also held an online meeting of independent experts researching vaccine efficacy in patients with autoimmune diseases to help foster collaboration and get needed answers more quickly. We advocated for the inclusion of rheumatic disease patients in the original vaccine studies, and we pushed nationwide to have rheumatic disease patients qualify as high-risk persons first able to receive vaccines upon their release.
We have continued this advocacy as it became clear from the research that some of our immunocompromised patients have not mounted an adequate vaccine response. I asked CDC Director Rochelle Walensky, MD, MPH, and Acting FDA Commis­sioner Janet Woodcock, MD, to prioritize the study of, and access to, additional vaccinations for our patients who have compromised immune systems or who are on immunosuppressing medications. We at the ACR are pleased to now have this extra tool to help protect our vulnerable patients, and we will continue to advocate for our patients as new needs arise.
Other actions by the College have focused on concerns our patients may have regarding the safety and effective­ness of COVID-19 vaccines. The Rheumatology Research Foundation hosted a patient-facing webinar to answer questions they had. We then hosted a virtual town hall for providers, featuring Kimberly Manning, MD, FACP, FAAP, the associate vice chair for diversity, equity and inclusion for the Department of Medicine at Emory University, Atlanta, who urged providers to listen thoughtfully and nonjudgmentally to patients to better address their specific vaccine concerns. ACR vaccine experts provided answers to questions from our community regarding immunizations in our patients.
Lastly, the Committee on Rheuma­tologic Care hosted a virtual town hall on Aug. 4, in which experts shared the latest results about COVID-19 vaccine effectiveness in immunosuppressed and rheumatic disease patients.
In Sum
Although we cannot gloss over the diffi­culties of the past year-and-a-half, I am truly inspired by the comprehensive work performed by the ACR staff and volunteers who have made these efforts, and many more, possible. The ACR has managed to maintain almost all its preexisting educa­tional commitments, including the over­whelmingly successful, all-virtual ACR Convergence (https://www.rheumatology.org/Annual-Meeting). We have completed many projects that are essential to our members, such as new clinical guidelines in rheumatoid arthritis and vasculitis. Through it all, we have learned to work efficiently and nimbly on multiple issues simultaneously, and in so doing, the ACR has become even better prepared and equipped to support our members in the future.
Please don't hesitate to reach out to us if you have concerns. Know that you have a dedicated team behind you that is looking out for your best interests, even as you work hard to meet the needs of your patients.
---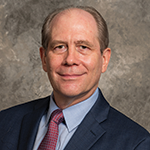 David R. Karp, MD, PhD, is chief of the Division of Rheumatic Diseases and the Harold C. Simmons Chair in Arthritis Research at UT Southwestern Medical Center, Dallas, and the ACR's 84th president.