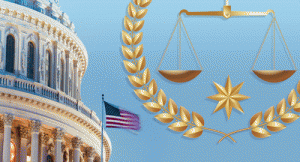 Every week, it seems, a physician or someone connected to the medical community runs afoul of the anti-kickback and Medicare laws. The laws are complex, and whether intentionally or not, medical personnel frequently find themselves on the wrong side of law enforcement efforts.
You Might Also Like
Also By This Author
In a single week this past October in New Jersey, a neurologist was charged with falsifying medical insurance claims a couple who operated an imaging center pleaded guilty to a medical kickback and insurance fraud scheme—the husband had previously pleaded guilty to Medicaid fraud; and a physician and two businessmen pleaded guilty to conspiracy charges related to a kickback scheme. In July 2015, the U.S. Department of Justice conducted a massive sting, arresting 243 people, including 46 doctors, nurses and other medical professionals, on charges of fraud, money-laundering, aggravated identity theft, kickbacks and more.
ADVERTISEMENT
SCROLL TO CONTINUE
Emily Johnson, a healthcare attorney with McDonald Hopkins LLC in Chicago, outlines some of the laws physicians need to be aware of, including "the Stark law, which prohibits physicians from referring patients to receive designated health services payable by Medicare or Medicaid from entities with which the physician or an immediate family member has a financial relationship," Ms. Johnson says. "Physicians must also be mindful of the Anti-Kickback Statute, which prohibits the knowing and willful payment of remuneration to induce or reward patient referrals involving any item or service payable by a federal healthcare program."
According to data from the Federation of State Medical Boards, in 2012, medical boards took action against 9,219 U.S. physicians, which included the suspension of 907 licenses, revocation of 299 licenses and probation for 913 physicians.
ADVERTISEMENT
SCROLL TO CONTINUE
Ms. Johnson says the most common "red flags" to investigators include:
Waiving deductibles or co-pays;
Overutilization of services;
Billing for a non-covered service;
Misrepresenting dates, locales or providers of a service;
Up-coding charges;
Unbundling charges; and
Illegal referral arrangements.
The federal government constantly monitors fraudulent activity, and Ms. Johnson says penalties can be "very serious," ranging from fines and the stripping of licenses to jail time and exclusion from federal healthcare programs. Lack of documentation is the most common way to spark an investigation. Rheumatologists should be mindful of relationships with payers, fellow physicians and vendors.
"It is important to be careful that relationships not unduly influence or distort the physician's decision making," she says. "Relationships with vendors can be problematic if the physician has a financial relationship with the vendor. It is important, among other things, to evaluate the relationship between the services provided by the physician and the compensation received. Such compensation must represent the fair market value of the services provided by the physician."
ADVERTISEMENT
SCROLL TO CONTINUE
Richard Quinn is a freelance writer in New Jersey.
Resources for Rheumatologists
The ACR has myriad ways to help rheumatologists and their practice administrators better understand the business side of their practice. From veteran staffers answering questions to a website of forms, tools and manuals, the ACR aims to proactively assist its members with administrative issues.
"Our physicians always feel like this is a rat maze for them, a never-ending cycle of change," says Antanya Chung, the ACR's director of practice management. "A lot of physicians get caught up in the day-to-day practice of medicine; sometimes they forget that there is a business side of medicine. Just like they keep up with research and breakthroughs, they should do their best to not let the rapid advancements on the business side of medicine pass them by."
Ms. Chung says her team knows the burden on rheumatologists is "enormous," which is why the ACR facilitates educational courses throughout the year. The ACR has tools to help rheumatologists navigate the complexities of billing and coding, deal with Medicare audits and denials, and figure out how to start or sell a rheumatology practice with a manual.
"If they utilize the tools the ACR has as a first line of defense on a day-to-day basis, they will stay ahead of the curve," Ms. Chung says. "Work with us on the front end, instead of having to correct processes on the back end. … It's so much easier to do it that way. We encourage members to use all the resources we have here."
Ms. Chung suggests rheumatologists or their practice managers sign up for the ACR listserv and email updates (i.e., RheumWATCH). She says her staff is experienced, available Monday through Friday ([email protected]) and ready to answer members' questions.
"We understand the rapid changes happening in your practice, and we're here to help," she says. "We want to work proactively to make sure rheumatology practices stay on track with their billing and coding, insurance and regulation changes."
—Richard Quinn