As useful stand-ins for biologics targeting a range of inflammatory diseases, biosimilars have made significant inroads across Europe as less expensive alternatives. Denmark, for example, realized a cost savings of 64% after instituting a mandatory national switch from the originator infliximab to its biosimilar counterpart.
You Might Also Like
Explore This Issue
June 2020
Also By This Author
In the U.S., however, a considerably smaller fraction of rheumatologists are prescribing these biologic alternatives to their patients. Increasing the trend, and realizing the expected cost savings that have, thus far, largely failed to materialize, experts say, will depend upon the resolution of multiple pricing, clinical, regulatory and educational barriers.
ADVERTISEMENT
SCROLL TO CONTINUE
A recent analysis in Arthritis & Rheuma­tology crystalized the lopsided U.S. market.1 The researchers pored over roughly 1.1 million tumor necrosis factor inhibitor prescriptions or infusions from Jan. 1, 2016, to March 31, 2019, in a large commercial insurance database. The study reviewed the uptake of the biosimilars infliximab-dyyb, developed by Celltrion and marketed as Inflectra in November 2016, and infliximab-abda, launched as Renflexis by Samsung Bioepis in July 2017. Together, the two biosimilars accounted for just 0.9% of market share through the first quarter of 2019.
The amount paid by the insurer for the biosimilars vs. the biologic originator began to diverge only in the third quarter of 2018. The widening gap in cost was perhaps triggered by the arrival of unique Healthcare Common Procedure Coding System codes and, thus, the ability of biosimilar manufacturers to finally compete, the study authors suggest. The modest savings, though, may have reflected "the smaller purchasing power of US payers relative to single payer systems," they concluded.
ADVERTISEMENT
SCROLL TO CONTINUE
Study co-author Seoyoung Kim, MD, ScD, associate professor of medicine at Brigham and Women's Hospital, Boston, says that without a substantial difference in cost, "there is no huge incentive for patients or physicians or healthcare systems to use biosimilar infliximab vs. [the] branded one." Significantly larger savings, she and her colleagues maintain, may require more systemic changes to the nation's pharmaceutical market.
An editorial commenting on Dr. Kim's study noted that of the 13 biosimilars approved by the U.S. Food & Drug Administration (FDA) with indications for rheumatic diseases, only two had reached the commercial market by January 2020.2 Inflectra (infliximab-dyyb) and Renflexis (infliximab-abda) are competing against Remicade (infliximab), while a third biosimilar, Pfizer's Ruxience (rituximab-pvvr), is expected to become available later this year.
"In other words, biosimilars have largely failed to launch in the United States," writes Jinoos Yazdany, MD, MPH, professor of medicine and chief of the Division of Rheumatology at Zuckerberg San Francisco General Hospital.
ADVERTISEMENT
SCROLL TO CONTINUE
In fact, as spending on biologic drugs reached $125 billion per year in the U.S. in 2018, with Humira (adalimumab) sales alone representing $18 billion of that total, biosimilars were netting only 9% of the initial $1 billion in savings projected by the Congressional Budget Office.
Patent Thickets & Opaque Pricing
Among the main obstacles to getting a biosimilar to market, Dr. Yazdany cites having the resources needed to conduct large studies, marshaling the regulatory expertise to navigate the FDA approval process, and "having a team of lawyers to basically challenge huge patent thickets." Given the requirements, she says, "That's not going to be something that a small pharmaceutical manufacturer can take on."
North Chicago-based AbbVie, for example, has filed more than 200 patents and patent applications covering Humira, its manufacturing methods and other aspects associated with its use, Dr. Yazdany reports. Although the drug's exclusivity period ended in 2014, none of its five FDA-approved biosimilar competitors have yet reached the U.S. market.
'Broader adoption of FDA-approved biosimilars also may require more price transparency and a level playing field in the pharmacy benefit system.' —Jonathan Kay, MD
"It is very unfortunate that we have this issue that no other country seems to have," Dr. Kim says. Unless the federal laws change, she adds, "I don't really think there is any way out at this point."
In a joint statement issued Feb. 3, the FDA and the Federal Trade Commission announced plans to work collaboratively to "promote competitive markets for biological products."3 As part of its plans to trim the patent thicket, the trade commission will review patent settlement agreements for any antitrust violations, while the agencies will work together to deter attempts to unfairly delay competition and take action against false or misleading comparisons between biologics and biosimilars.
Broader adoption of FDA-approved biosimilars also may require more price transparency and a level playing field in the pharmacy benefit system, says Jonathan Kay, MD, professor of medicine, and of population and quantitative health sciences, and the Timothy S. and Elaine L. Peterson Chair in Rheumatology at University of Massachusetts Medical School, Worcester. Biologic manufacturers often offer rebates or reimbursements based on volume or in exchange for preferred status on a pharmacy benefit manager's formulary, but Dr. Kay and other critics say such deals lack transparency and have added a further barrier to the uptake of biosimilars.
"It creates a problem because the bio­similar manufacturer doesn't have a chance to compete in an open way like they do in some of the bidding processes in Europe," Dr. Yazdany says. "The second thing is that it distorts the market, because it's no longer a free marketplace when these secret, non-transparent deals are happening."
Dr. Kay says biosimilars simply have not reached a low enough price to incentivize their use. "Even if there's a cost savings, it is not translated into cost savings for the individual patient," he says. "There has to be something in it for the patient in order for them to be motivated to make the change, unless the patient has to change because the system doesn't allow them any other choice."
In addition, insured patients often receive rebate cards to cover the partial or full costs of any copayments for biologics, further reducing the incentive for a switch. "If a patient is receiving a drug that is treating their arthritis effectively and they don't have to pay any copayment out of pocket, what price would be less expensive than that?" Dr. Kay says.
"As long as manufacturers and pharmacy benefit managers can negotiate discounts and rebates that are not readily apparent to the healthcare providers and the patients, the healthcare system remains opaque," he says. Similarly, current Medicare reimbursement rates don't incentivize the use of biosimilars.
Beyond cost considerations, Dr. Kay says physicians, other healthcare providers and patients don't necessarily understand that FDA-approved biosimilars have demonstrated equivalent efficacy and comparable safety and immunogenicity. That point is critical, because a lack of education can lead patients to expect and then perceive their condition isn't responding as well to a biosimilar as to the reference drug they've been taking, a phenomenon known as the "nocebo" effect. Countering that perception, which can complicate open-label trials and patient adherence, requires both education and open communication, Dr. Kay says.
"If a patient is comfortably treated with the reference and you're asking them to switch, you have to explain the nature of the biosimilar, and that they shouldn't expect to be doing any less well," Dr. Kay says. Such education requires more time and effort for healthcare providers, and in the absence of any financial benefit or other motivation, the "noble intention to save the healthcare system money or to save a third-party payer money" may not be enough to drive a significant uptake in prescriptions.
Signs of Change
Signs of progress are growing, especially in public sector institutions, such as the U.S. Department of Veteran's Affairs system, that are negotiating prices and realizing significant cost savings by switching to biosimilars, Dr. Yazdany says.
In a recent study in Arthritis & Rheuma­tology, for example, researchers compared how the University of Penn­sylvania Health System and the Phila­delphia VA Medical Center prescribed biosimilar infliximab vs. its reference biologic, Remicade, from Jan. 1, 2015, through May 31, 2019.4
At the University of Pennsylvania, individual physicians chose what to prescribe, says Dr. Kay, the study's senior author. Consequently, his team found only a small fraction of the health system's doctors had begun switching over to the biosimilar by the end of 2018.
Through price negotiations, by contrast, the VA Medical Center saved 81% by choosing Renflexis (infliximab-abda), priced at $115.58 per 100 mg vial, vs. $623.48 for Remicade. Through a preferred designation in its national formulary, the VA has urged physicians to use the bio­similar except in special circumstances. By January 2018, the study found, doctors there were prescribing Renflexis or Inflectra (infliximab-dyyb) almost exclusively.
"When there's a competitive bidding process, such as occurs in Scandinavian and other European countries, the competitive bids drive down the price of the biopharmaceutical," Dr. Kay says. The biosimilar doesn't always prevail; in Sweden, for example, the competition led to an 80% price reduction for Humira, which became that country's adalimumab drug of choice. Whether the reference or biosimilar is selected under a winner-take-all system, "the healthcare system wins in any case," Dr. Kay says.
Other U.S. insurers have used the com­petition to their advantage. In January, Massachusetts-based Health New England announced that it had saved $1.7 million through a prior authorization program launched Jan. 1, 2019, that prioritized use of biosimilar infliximab. Through the program, the nonprofit health plan said it had achieved a 93% utilization rate for the biosimilar.
Meanwhile, other studies are adding to the body of evidence that biosimilars closely match originator drugs in immunogenicity, safety and efficacy. Dr. Kay cites the
NOR-SWITCH study in Norway, which enrolled 482 stable rheumatology patients on Remicade (infliximab) and randomized them to blindly receive either Remicade or its biosimilar counter­part (now Inflectra, or infliximab-dyyb).5 After a year, the researchers calculated a non-inferiority margin of about 15%, based on the percentage of patients with worsening of disease activity, as assessed by a disease-specific index or a decision to change the treatment.
The study met its primary endpoint of a non-inferior clinical response in aggregate, but demonstrated non-inferiority for only one of the six individual diseases included in the trial. A far larger study would have been needed to have been powered adequately to detect such individual differences, Dr. Kay says. But as the only double-blind, controlled switching trial in a large group of patients, he says, the study was reassuring: "It showed that switching from Remicade to the biosimilar was not inferior to continuing Remicade over 52 weeks." Likewise, an extension of the trial in which patients on Remicade were switched to the biosimilar for another 26 weeks showed they continued to do well.
Developers, such as Boehringer Ingelheim, maker of an adalimumab biosimilar, are likewise starting trials aimed at achieving "interchangeability" status by the FDA, which indicates a biosimilar yields identical clinical results to its originator counterpart.
Gaining interchangeability status requires extra data about the risk of alternating between drugs or of switching from one to another. With the designation, a pharmacist could theoretically substitute the interchangeable biosimilar for its reference product without the prescribing physician's authorization, as is the case in some European countries. Preemptive legislation in 32 U.S. states, however, requires notification of both the patient and the provider.6
Guidance from the FDA on interchangeability trials finalized in May 2019 "could potentially have a significant impact on the uptake of biosimilars," Dr. Yazdany says.
A New Push from Doctors
In encouraging more widespread use of biosimilars, rheumatologists say professional organizations have a responsibility to educate them and their colleagues about the efficacy and potential immunogenicity of biosimilars, as well as the practical issues related to switching patients from originator biologics.
"There's the medical part of it, but there's also a significant policy part to it that requires education," Dr. Yazdany says. "We need to understand how formularies are constructed, what the financial implications of switching are, and what the messaging needs to be for patients when they're switched."
Recent education from the ACR and other groups on biosimilar safety, efficacy, immunogenicity and switching data, Dr. Kay says, has helped push the needle on uptake among rheumatologists. "Initially, there was a lack of understanding and misconceptions about biosimilars that made rheumatologists skeptical about the efficacy and safety," he says. Now, when he gives talks at continuing education programs, previously skeptical physicians tell him they're much more accepting of prescribing them as biologic alternatives.
Dr. Yazdany also sees rheumatologists as important messengers about the cost considerations of using biosimilar replacements for biologics. "As rheumatologists, we increasingly are the stewards of very expensive drugs, and therefore really significant healthcare resources in the U.S. system, whether that's on the public side or the private side," she says. "And ultimately, these are significant taxpayer monies. Therefore, as responsible stewards, we need to help find a solution for high drug prices that I think are really straining patients' pocketbooks and our healthcare system. We want patients to avoid financial toxicity, and ultimately we want to improve access."
---
Bryn Nelson, PhD, is a medical journalist based in Seattle.
Disclosures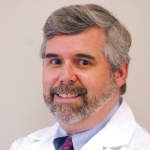 Dr. Kay has received research support to the University of Massachusetts Medical School from Gilead Sciences Inc. and Pfizer Inc., and has served as a consultant to Alvotech Suisse AG, Arena Pharmaceuticals Inc., Boehringer Ingelheim GmbH, Celltrion Healthcare Co. Ltd., Merck Sharp & Dohme Corp., Mylan Inc., Novartis AG, Samsung Bioepis, Sandoz Inc. and UCB Inc.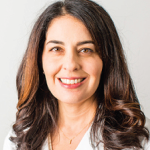 Dr. Yazdany has received consulting fees for observational research studies from Astra Zeneca and performed consulting on patient-reported outcomes for Eli Lilly.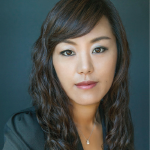 Dr. Kim has received research grants to Brigham and Women's Hospital from Pfizer, Roche, AbbVie and Bristol-Myers Squibb.
References