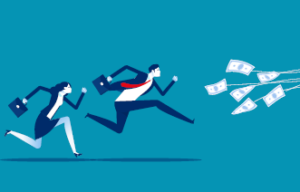 Cigna has notified patients on Cosentyx (secukinumab) that they are eligible for a $500 debit card if they agree to switch to a preferred alternative.
You Might Also Like
Explore This Issue
May 2021
Also By This Author
In early March, Cigna sent a letter to patients informing them that, due to recent plan changes, they are paying a higher copay or coinsurance for Cosentyx (secukinumab) and they may qualify for a $500 debit card that can be used for certain health costs if they switch medications. The preferred alternative medications include Taltz (ixekizumab), Stelara (ustekinumab), Humira (adalimumab), Enbrel (etanercept), Skyrizi (risankizumab-rzaa), Otezla (apremilast), Tremfya (guselkumab), Cimzia (certolizumab pegol) and Xeljanz/Xeljanz XR (tofacitinib).
ADVERTISEMENT
SCROLL TO CONTINUE
The ACR sent a letter to Cigna expressing opposition to this initiative, which jeopardizes patients' health, interferes with medical decision making and undermines the doctor-patient relationship. We are also concerned that this program may disproportionately affect patients of lower socioeconomic status who have less ability to refuse such a payment, a point that is particularly salient in the current environment where the COVID-19 global pandemic has caused financial hardship for so many.
For questions regarding this policy or other insurance coverage concerns, contact practice@rheumatology.org.