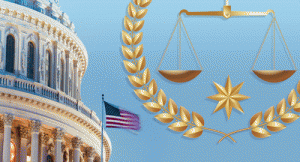 ACR CONVERGENCE 2020—Three representatives of the U.S. Food & Drug Administration (FDA) Division of Rheumatology and Transplant Medicine updated rheumatologists at an ACR Convergence session on new drug indications, safety precautions and label changes, and an emergency program to rapidly evaluate existing immunomodulating therapies for use in COVID-19 patients.
New Indications
In the past year, the FDA approved several new indications for drugs to treat rheumatic diseases, including pediatric conditions. Intravenous (IV) golimumab was approved for polyarticular juvenile idiopathic arthritis (pJIA) and expanded for use in juvenile psoriatic arthritis patients as young as 2 years of age, based on the not-yet-published results of a phase 3 trial of 127 pJIA patients ages 2–17.1
ADVERTISEMENT
SCROLL TO CONTINUE
Pharmacokinetic exposure of IV golimumab in children was matched with efficacy data from other well-controlled studies of the drug in adults with similar diseases, said Raj Nair, MD, acting team leader and medical officer of the FDA's Division of Rheumatology and Transplant Medicine.
"This approach was supported by the cumulative experience with drug development in the pediatric arthritis space over the last couple of decades and the improved understanding of the disease similarities between adult and pediatric patients," said Dr. Nair. The dosing regimen for golimumab in pediatric patients is 80 mg/m2 infusion over 30 minutes at weeks 0 and 4, then every eight weeks.
ADVERTISEMENT
SCROLL TO CONTINUE
Tofacitinib, an oral Janus kinase inhibitor, was approved for pJIA at 5 mg or weight-based equivalent dose twice daily, with dose adjustment for patients with severe renal or moderate hepatic impairment. The approval was based on not-yet-published results of a 44-week, phase 3 clinical trial of 225 patients 2–17 years old, with an 18-week, open-label, lead-in phase followed by a 26-week double-blind, randomized withdrawal phase where patients took either tofacitinib or placebo.2
The trial met its primary endpoint: At week 44, 55% of patients in the placebo group flared, compared with 31% of patients who continued treatment.
The FDA determined that a post-marketing study is required to assess risk of malignancies, serious and opportunistic infections, thrombosis, and effects on patients' growth, Dr. Nair said.
ADVERTISEMENT
SCROLL TO CONTINUE
Other notable new indications and approvals in the past year included:
Canakinumab, an interleukin-1 (IL-1) beta inhibitor, was approved to treat adult-onset Still's disease based on pharmacokinetic exposure and extrapolation of established efficacy of the drug in systemic JIA.3 Dosing is 4 mg/kg subcutaneous injections (300 mg maximum) for patients weighing 7.5 kg or more every four weeks.
Secukinumab, an IL-17 inhibitor, was newly approved for non-radiographic axial spondyloarthritis (nr-AxSpA) based on results of a 52-week, phase 3 trial of 555 patients.4 In the trial, a significantly higher percentage of patients in the treatment arm achieved ASAS40 compared to those on placebo. The approved regimen is 150 mg subcutaneous injections taken every four weeks with or without a loading dose. The FDA also approved a new, 300 mg dosing regimen of secukinumab as an option for patients with continued, active ankylosing spondylitis (AS) in addition to the previously approved 150 mg dose. This was based on results of a phase 3 trial of 226 AS patients who were randomized to receive 10 mg/kg IV secukinumab at weeks 0, 2 and 4, followed by either 150 or 300 mg of secukinumab or placebo every four weeks.5 More patients in the 300 mg arm improved, compared with those who took 150 mg, with similar safety profiles at both doses.
Ixekizumab, another IL-17 inhibitor, was also approved for treatment of nr-AxSpA. The dosing regimen is 80 mg by subcutaneous injection every four weeks. The approval was based on the results of a 52-week, phase 3 randomized, placebo-controlled trial.6 More patients in the treatment group achieved ASAS40 than patients who took the placebo.
Nintedanib, a tyrosine kinase inhibitor, was approved to treat chronic fibrosing interstitial lung diseases with a progressive phenotype. The approved dose is 150 mg by mouth every 12 hours. Approval was based on the results of a randomized, double-blind, placebo-controlled, parallel group trial of 663 patients.7 Participants who took nintedanib had less change from baseline in their forced vital capacity over 52 weeks compared to those on placebo. "Nintedanib had previously been approved for slowing the rate of decline in pulmonary function for patients with systemic sclerosis-associated lung disease, but this approval includes other rheumatic diseases, including lupus, RA and sarcoidosis," said Dr. Nair.
Belimumab, a B-lymphocyte stimulator inhibitor, no longer has on its label precautionary language for use in Black patients with systemic lupus erythematosus (SLE). The update was based on the results of a randomized, double-blind, placebo-controlled trial of 496 Black adults with active, autoantibody-positive SLE that measured safety.8 Patients were randomized to take either a monthly 10 mg/kg IV dose or placebo. Belimumab was found to be efficacious and no new safety signals were identified.
New biosimilars approved include adalimumab-afzb and adalimumab-fkjp, both biosimilar to adalimumab, and infliximab-axxq, biosimilar to infliximab. New indications for RA, granulomatosis with polyangiitis and microscopic polyangiitis were added for rituximab-abbs, biosimilar to rituximab.
New generics: The FDA approved 375 mg/20 mg and 500mg/20 mg delayed-release tablets of naproxen and esomeprazole magnesium for relief of arthritis symptoms and reduced risk of naproxen-associated gastric ulcers, and 5 and 10 mg capsules of meloxicam to manage osteoarthritis pain.9
Safety Updates & Label Changes
The FDA issued several important new safety precautions and label changes in the past year that are of interest to rheumatologists, said Amit Golding, MD, PhD, medical officer in the FDA's Division of Rheumatology and Transplant Medicine. In April, reports of serious cardiac arrythmias in patients taking either hydroxychloroquine or chloroquine for COVID-19 led the FDA to investigate. Based on collected case reports, the FDA found that 84% of these cardiac events occurred with concomitant use of other drugs that could prolong QT intervals, such as azithromycin, and concluded that these combinations could increase arrythmia risks in COVID-19 patients.
"Hydroxychloroquine was used in the setting of COVID-19 at the beginning of the pandemic due to its purported potential antiviral and immunomodulatory properties," Dr. Golding said. Patients were prescribed the drugs for either treatment or prophylaxis before their efficacy or safety could be determined. The reports "indicated that cardiac effects like cardiomyopathy and QT prolongation were a significant safety concern in the setting of COVID-19, which is substantially different from that of SLE or RA."
The FDA issued a reminder about the known cardiac effects of hydroxychloroquine and chloroquine, including cardiomyopathy and QT prolongation, and cautioned against their use in COVID-19 treatment outside of the hospital setting due to increased arrythmia risks.10 No label changes were made for patients already taking either drug for their FDA-approved indications to treat autoimmune diseases, and they should continue therapy as prescribed, because the benefits of these medicines outweigh the risks in these patients, Dr. Golding said.
Belimumab's labeled warnings and precautions were changed to include risk of sometimes fatal infections, and a previous mortality warning was removed. These changes were based on results of a post-marketing, long-term safety trial.11 The 52-week, randomized, placebo-controlled trial included 4,003 patients age 5 or older. Overall mortality was low and the number of serious infections was similar in both the belimumab and placebo groups, but more deaths were associated with infection in patients treated with belimumab. The trial's results also showed a trend toward increased risk of serious depression in patients on belimumab, similar to earlier trials, Dr. Golding noted.
In the past year, the FDA approved several new indications for drugs to treat rheumatic diseases, including pediatric conditions.
In June, the FDA added angioedema to the hypersensitivity labeled warnings for abatacept based on the results of a 10-year review of serious, unlabeled adverse events in pediatric patients that included the case of a 16-year-old girl who developed a serious angioedema after her fifth dose of abatacept. This led to a full safety pharmacovigilance review that found 83 other angioedema cases in both children and adults on the drug, including some occurring just hours after infusion.12 The FDA changed the label warning and recommended continued safety monitoring of abatacept.
In July, the warnings and precautions label for baricitinib, a Janus kinase inhibitor, was changed to include hypersensitivity and serious reactions after the FDA became aware of multiple cases of rash, urticaria and angioedema observed in patients during post-marketing surveillance.13 The FDA also updated the labels for gabapentin and pregabalin to include a warning about respiratory depression in patients who take gabapentin or pregabalin and have other respiratory risk factors, such as the use of central nervous system depressants or opioids.14 Patients with chronic obstructive pulmonary disorder and elderly patients are also at increased risk, he said.
COVID-19 Research
As the COVID-19 pandemic surged in early 2020, the FDA created the emergency Coronavirus Treatment Acceleration Program (CTAP), which "uses every available method to move new treatments to patients as quickly as possible while ensuring the safety and efficacy of these therapies," said Nikolay Nikolov, MD, director of the FDA's Division of Rheumatology and Transplant Medicine.
Approximately 15% of COVID-19 patients progress to serious disease, and about 5% could advance to critical disease with effects seen in multiple organ systems, including possible cytokine-related syndromes or hyperinflammation, Dr. Nikolov said.15 A few cases of life-threatening, multi-system inflammatory syndrome in children have also been reported, so finding effective, safe treatments quickly is of paramount importance. Developing new therapies for COVID-19 has been challenging because scientists still lack clear understanding of the disease course in both adults and children.
"The underlying inflammation is complex and still not yet well understood, including when a protective inflammation becomes destructive," Dr. Nikolov said. Several types of therapies have been studied for use in COVID-19 patients, including antivirals like remdesivir, immune-based therapies like corticosteroids and targeted biologics, and adjunctive therapies to prevent complications. In 2020, the FDA allowed 110 investigational drug clearances to proceed in the fight against COVID-19.
Patients who develop severe COVID-19 often have elevated levels of inflammatory cytokines and other biomarkers, including tumor necrosis factor alpha, IL-1, IL-6, C-reactive protein, ferritin and others, but the exact reasons for this hyperinflammation remain unclear, and "when is the right time to intervene with immunomodulators? More trials and clinical studies were needed to find out," Dr. Nikolov said.
One successful such trial to date was a large, randomized controlled trial of hospitalized COVID-19 patients, in which 2,104 received 6 mg daily of either oral or IV dexamethasone and 4,321 received usual care for up to 10 days.16 The primary outcome was 28-day mortality. Dexamethasone resulted in lower mortality in patients receiving either invasive mechanical ventilation or oxygen support only at randomization, but patients with less severe respiratory problems did not benefit as much, Dr. Nikolov said. "These data suggest that dexamethasone is a more appropriate intervention in more severely affected individuals instead of early in the disease course."
Early results from other phase 3 trials of targeted therapies have been mixed, he said. In November, the FDA issued an emergency use authorization for baricitinib in combination with the antiviral drug remdesivir for treatment of suspected or laboratory-confirmed COVID-19 in adults and children age 2 or older who require supplemental oxygen, invasive mechanical ventilation or extracorporeal membrane oxygenation (ECMO), based on preliminary results of a trial of more than 1,000 patients.17 Two phase 3 trials of IL-6-receptor inhibitors, sarilumab and tocilizumab, did not meet their primary endpoints.18,19 However, in September, early results of another phase 3 trial of tocilizumab were more promising.20 Patients who took one IV infusion of 8 mg/kg of tocilizumab plus standard of care were 44% less likely to progress to mechanical ventilation or death compared to those on placebo, meeting the trial's primary endpoint.
In response to small COVID-19 drug trials with low-quality evidence, the FDA issued a guidance statement for industry in May.21 The agency stressed the need for randomized, placebo-controlled, double-blind trials using a superiority design, defining endpoints to assess clinically meaningful aspects of the disease, and the inclusion of a broad range of participants, including patients from ethnic and racial minorities, Dr. Nikolov said. In research to find effective COVID-19 treatments, "there is a need for a multidisciplinary approach, coordinated global efforts and multi-stakeholder engagement," he said.
---
Susan Bernstein is a freelance journalist based in Atlanta.
References