The Phone Call
A phone call in the middle of the night can rattle one's nerves. The rush of adrenaline sets the heart pounding as our ears brace for what we are about to hear next. A distress call from an elderly parent or a child away at college? Is everyone safe? Or may this call be an ill-timed wrong number? If this call is happening in the early hours of the first Monday morning in October, and you detect a pleasant Swedish-accented voice on the other end of the line, listen carefully because this may not be the guy from IKEA calling about your missing piece of hardware. In fact, the caller may be a representative of the famed Karolinska Institute in Stockholm, Sweden, informing you of your selection as this year's Nobel laureate. Congratulations! If so, please don't pull a Bob Dylan by forwarding the call to voice mail.1
The final vote to select the annual winner in each category takes place just minutes before the call is made at 11:15 a.m. Stockholm time, so an intensive, yet covert, effort is required to find the best number for the permanent secretary of the Royal Swedish Academy of Sciences, currently Göran Hansson, PhD, to call. Because the winners' names are released to the media at noon Stockholm time, there have been times when the noise of tele­vision news vans assembling their satellite gear outside a prize winner's house, awakening a deep sleeper, proved to be the way the winner was notified.2 Surprise, you are not dreaming!
Although it has been nearly 70 years since a rheumatologist was awarded a Nobel prize—the late Philip Hench, MD, of the Mayo Clinic in Rochester, Minn., for his pioneering work to identify our first effective immunosuppressive, corticosteroids—the hope remains that our luck will change come October. After all, if the Cubs can win …
Speaking of Chicago, hearing a Midwest twang on a late summer phone call may portend another joyous event: You have been selected to receive a MacArthur Foundation fellowship. Called the genius award by the media, the fellowship is bestowed on individuals for their "originality, insight and potential" in the sciences or the humanities.3
For prize winners, the widespread recognition along with the accompanying, substantial monetary award are testaments to their wonderfully creative and highly productive careers.
However, prizes are a recognition of what has already been accomplished. They are insufficient to support their research enterprise for the long term. Staff, supplies and space require ample ongoing financial support. Yes, it's money that keeps the lights lit and the centrifuges spinning. For many decades that support has come primarily from the National Institutes of Health (NIH).
To understand the dominance of the NIH in supporting research, in 2014, the 10 largest funding organizations in the world together funded research totaling $37.1 billion, constituting 40% of all public and philanthropic health research spending. The NIH share of $26.1 billion dwarfed the next two runners-up, the European Commission ($3.7 billion) and the United Kingdom Medical Research Council ($1.3 billion).4
The NIH appears to have chosen wisely: 149 NIH-supported researchers have been sole or shared recipients of 88 Nobel prizes. Since 1989, there has been only one year (1991) without an NIH-supported Nobel awardee.4 But taxpayer-supported research support is subject to considerable stresses, especially the whims of Congress. Consider that from FY 2003 to 2015, the NIH lost 22% of its capacity to fund research due to budget cuts, sequestration and inflationary losses, resulting in fewer grants and an exodus of talented investigators abandoning their careers.5,6
Yes, it's money that keeps the lights lit & the centrifuges spinning. For many decades, that support has come primarily from the National Institutes of Health.
We have all witnessed the fallout caused by fiscal tricks, such as budget sequestration or reconciliation maneuvers, that effectively slashed research support. Labs were shuttered, and investigators moved on to pursue other opportunities. Some rheumatology programs lost several of their key faculty members, along with the fellows who were drawn to their research. Were it not for the singular fundraising efforts of the Rheumatology Research Foundation that helped offset the decline in taxpayer supported research, rheumatology's commitment to investigation would have crumbled.
The Captains of Industry
Fortunately, a remarkable tradition of philanthropy exists in the U.S., one that has helped medicine weather some of these challenging fiscal stresses. If the NIH is the cake, then philanthropy is the icing.
In the past, private philanthropy in health was provided by three types of institutions. The earliest were local charities, such as the Community Chest and various religious welfare groups, which provided the funds to address pressing local health problems. National voluntary health agencies, such as the American Cancer Society, the American Heart Association and the Easter Seals Society, began to appear early in the 1900s, and their numbers rapidly multiplied after World War I. These institutions were formed in response to growing public concern about the nation's major fatal and crippling diseases. They raised money locally, but spent it on nationally established priorities.
Simultaneously, a third form of philanthropic organization emerged, private foundations, such as the Rockefeller, Carnegie, Commonwealth, W.K. Kellogg and Kresge foundations, that were endowed by some of the wealthiest American families. The long-term guarantee of income enabled foundations to concentrate on a broader range of issues than the narrow focus of local charities or of the single-disease-oriented national health agencies.
The Rockefeller Foundation, which was established in 1909 with the proceeds of 73,000 shares of stock in the Standard Oil Co., helped establish the University of Chicago, the schools of public health at Johns Hopkins in Baltimore and at Harvard in Boston, the Montreal Neurological Institute, the eponymously named research university in Manhattan and countless other research facilities.
Foundations were critical for establishing the infrastructure of medical research by providing nearly as much financial support as governmental agencies. Private philanthropy's dominance peaked prior to the start of World War II, but began to wane after the war as the growth of public confidence in medical research created a heightened demand for more public financial support for the medical sciences.7
Some wealthy donors took this cue and focused their giving on providing funding to creating research programs rather than constructing magnificent research edifices and hospital wings bearing their names. A case in point is the medical institute bearing the name of the late, reclusive billionaire, Howard Hughes, that was established in 1953 (HHMI).8
A unique feature of the HHMI is that it employs those talented investigators selected as awardees but who conduct their research in the laboratories of their host institutions. Mr. Hughes had amassed a fortune, derived primarily from the profits of his aircraft company, and bequeathed his shares to his institute. But his eccentric behavior, living in near complete seclusion in his final years and the discovery at the time of his death of competing wills resulted in many legal challenges to his bequest. Eventually, it was upheld by the U.S. Supreme Court, allowing for the transfer of the $5.2 billion proceeds to the HHMI.9
The Gigaphilanthropists
Although the NIH maintains its dominant role in funding medical research, the rising costs of funding new technology, coupled with the budgetary gridlock so often gripping Congress, require robust, alternative sources of support. Thankfully the tradition of philanthropy in the U.S. lives on.
Once again, private foundations have emerged as key financial supporters for research. The benefits for donors interested in medical research include the freedom to think boldly, pursue unconventional hypotheses, support orphan conditions and fund whomever they choose, including early-career investigators.10 In addition, private support unshackles investigators, who work across borders, from the onerous paperwork required by taxpayer-funded sources.
It is estimated that academic medical centers receive nearly $5 billion in donations yearly, with about 80% derived from foundations, and the remainder donated by grateful patients.11 Why are people so generous? No doubt, there are many reasons, such as an altruistic need to share their good fortune by giving back to society, a desire to leave tangible evidence of their good deeds decades after their own demise or a personal connection to a particular illness. A donor's largesse can be jaw dropping.
In 2015 alone, there were seven gifts, each in excess of $100 million, given to academic centers, including donations to strengthen programs in pediatrics at the University of California in San Francisco (UCSF) and in San Diego, to enhance cancer research at the Oregon Health Sciences University in Portland, the neurosciences in Seattle, genomics in South Dakota, to promote pharmaceutical research at the University of North Carolina in Chapel Hill and to advance biological research in mental health with a $650 million donation made to the Broad Institute in Cambridge, Mass.12 And 2017, is already off to a wonderful start with UCSF recently announcing its largest gift ever, $500 million from the Helen Diller Foundation.
A new class of donor has emerged, the Silicon Valley gigaphilanthropists. Some of these youthful billionaires have pledged to follow the lead of their elder peers, Bill Gates and Warren Buffet, who have created the Giving Pledge, promising to donate the bulk of their wealth to philanthropy before they die.
The numbers are astounding: consider that Mark Zuckerberg, the founder of Facebook, and his spouse, Priscilla Chan, MD, have pledged $3 billion dollars over the next decade to fund their audacious plan to cure, prevent or manage all disease in the next few decades by mapping every cell in the human body. The couple established the Chan Zuckerberg Biohub, a partnership among Stanford, USCF and the University of California at Berkeley. Interestingly from a tax viewpoint, the foundation is not considered a charity, but a limited liability partnership, which may allow for more innovative partnerships, but apparently denies the couple any charitable tax write-off.13
Elsewhere, Mr. Zuckerberg's business partner, Sean Parker, is funneling $250 million into the first cancer trials using CRISPR technology, in what he has dubbed "the Manhattan Project for curing cancer with the immune system."14 These are individuals who dream big, achieving astonishing success at young age; they are not afraid of disrupting the old ways of doing business.
Another disruptive form of philanthropy is called mission investing, in which philanthropies act more like business partners and expect a share of profits stemming from any discoveries made with the help of their support. A prime example is the partnership between the Cystic Fibrosis Foundation (CFF) and Vertex Pharmaceuticals of Boston, which was given $150 million by the CFF to develop new therapies for this incurable disease. One drug, ivacaftor, has been developed and the CFF recently sold its rights to its royalty stream to an investment firm for $3.3 billion, yielding a 20-times return on investment.15
Ice Buckets
Dumping ice water was best known as a prank carried out by jubilant athletes who would hurl buckets containing a slurry of Gatorade and ice chips onto their coaches' heads just moments before winning a championship game. Then a few years ago, a patient with amyotrophic lateral sclerosis (ALS), Pat Quinn, thought it may be fun to try this mischief on his friend, Pete Frates a former captain of the Boston College baseball team who was diagnosed with ALS at age 27. Savvy social media use catapulted the Ice Bucket Challenge into the coolest, and among the most effective, fundraising efforts in years, raising an astounding $115 million.16
When you can't find a supportive billionaire to fund your enterprise, try thinking of a great idea—preferably one that is so simple, yet so brilliant.
---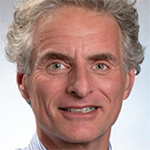 Simon M. Helfgott, MD, is associate professor of medicine in the Division of Rheumatology, Immunology and Allergy at Harvard Medical School in Boston.
References