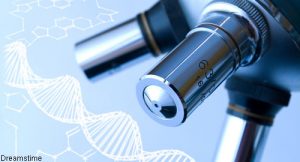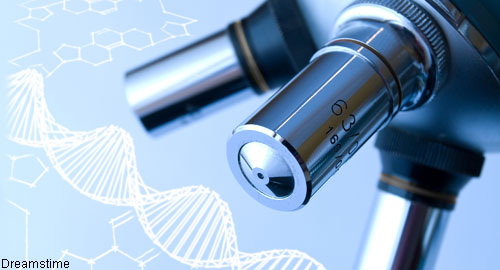 Rheumatologists traditionally focus on the autoimmune symptoms of systemic lupus erythematosus (SLE) and often consider fatigue, chronic pain, unrefreshed sleep and mood disorders separate or coincidental to SLE disease activity. Although fatigue is one of the presenting symptoms of SLE, researchers have found no consistent association between fatigue and SLE disease activity as measured by the Systemic Lupus Erythematosus Disease Activity Index (SLEDAI). In many cases, fatigue persists even if the traditional inflammatory symptoms of SLE are in remission.
You Might Also Like
Also By This Author
A recent study reinforces the growing understanding that many SLE patients experience persistent and maladaptive fatigue that should be considered a symptom of SLE. The new findings are consistent with a conceptual model of SLE that categorizes SLE manifestations as type 1, which includes active inflammatory manifestations, and type 2, which includes fatigue, widespread pain, cognitive dysfunction, sleep disturbance and depression.
ADVERTISEMENT
SCROLL TO CONTINUE
Jennifer L. Rogers, MD, a rheumatologist at Duke University Medical Center, Durham, N.C., and colleagues report that identifying the symptoms of type 2 SLE may improve patient communication and understanding. The results, published online Jan. 7 in Arthritis Care & Research, indicate that patients with more and stronger type 2 SLE symptoms perceive themselves as having worse disease and more active lupus flares.1 The findings suggest it may be necessary for rheumatologists to reinterpret the Systemic Lupus Activity Questionnaire (SLAQ) or other self-reported symptoms based on the fibromyalgia severity scale.
For the study, the investigators used patient-reported outcomes and measures of SLE disease activity to assess inflammatory and non-inflammatory patient symptoms. Their findings suggest SLE patients consider symptoms of fatigue, widespread pain, myalgia and cognitive dysfunction to be part of lupus. Moreover, fibromyalgia symptoms, such as fatigue, widespread pain, sleep disturbances, cognitive dysfunction and depression, were common in SLE patients, meaning that 20% of SLE patients meet the full 2011 ACR criteria for fibromyalgia.
ADVERTISEMENT
SCROLL TO CONTINUE
The self-reported rate of swollen joints was similar between active type 1 and 2 SLE patients (44 vs. 47%, respectively), despite the lack of synovitis identified by researchers in the type 2 group. Additionally, the rate of emergency department visits and hospitalizations did not vary between groups.
Patients with SLE and fibromyalgia (type 2 and mixed SLE) were more likely to experience fatigue, arthralgia, myalgia, cognitive dysfunction and waking unrefreshed than patients without fibromyalgia (type 1 and minimal SLE). Patients with type 2 symptoms also report having traditional type 1 SLE symptoms, including oral ulcers, shortness of breath and chest pain. The researchers found disconnect between patient and physician assessment of SLE activity.
Include the Patient Voice
Clinical trials increasingly include patient-reported outcomes, and it's natural for patient-reported outcomes to make their way into the exam room. This new trend may provide important insights. Dr. Rogers expresses surprise at "the extent to which patients with type 2 lupus report type 1 symptoms."
ADVERTISEMENT
SCROLL TO CONTINUE
The study also serves as a proof-of-concept for patient-reported outcome measures being used in routine clinical practice to capture patient-specific information and improve providers' diagnostic assessments. Currently, Dr. Rogers uses a purple paper form in her clinic—"purple for lupus" she explains. But her colleagues have also created an online version of the questionnaire that can be sent to patients through the electronic medical record and directly uploaded into the clinic note. According to Dr. Rogers, the patient reported outcome measures can be easily used by a practicing physician in a way that doesn't slow down a visit and may improve its efficiency.
Although the purple form is two pages long, Dr. Rogers and colleagues are at work creating a shorter composite measure. Eventually, they intend to combine the patient-reported outcomes with physician-reported measures, thereby, improving the way physicians evaluate and measure the full spectrum of lupus symptoms.
"It's an iterative process. We have not reached the final version of our composite measure. We are currently interviewing patients and collaborating with other lupus researchers," says Dr. Rogers.
Improving Treatment
Because patients struggle with fatigue and chronic pain, symptoms that affect their daily lives, Dr. Rogers suggests healthcare providers incorporate patient input into care to "validate their [patient's] lived experience of lupus." Such validation can improve trust and patient outcomes.
"As doctors, we strive to make our patients better," says Dr. Rogers. "Sometimes it can feel overwhelming when patients report myriad symptoms, especially symptoms for which there is no easy answer or quick fix."
The patient intake forms make it possible to gather all symptoms efficiently, allowing more time during a visit to delve into the most pressing concerns and ensure easily dismissed symptoms, such as fatigue or centralized pain, are proactively addressed. "Patients want to be heard. And they want us, as rheumatologists, to manage all of their lupus symptoms," she says.
The current treatment paradigm for fatigue, centralized pain and symptoms of polysymptomatic distress in SLE are based on those for primary fibromyalgia. Dr. Rogers suggests physicians discuss exercise programs, improved sleep and pharmacologic and non-pharmacologic options for the treatment of mood disorders and centralized pain with patients with type 2 SLE.
Improving patient encounters may yield other dividends as well.
"The type 1 and type 2 SLE categorization model and the use of patient-reported outcome measures has revolutionized our lupus practice and improved provider satisfaction," says Dr. Rogers. She notes this was an unexpected benefit, adding, "We now evaluate, score and offer treatment recommendations for type 1 and type 2 SLE symptoms at every visit. Our intent was to close the gap between patient and physician concerns and improve patient satisfaction and communication. But the incorporation of the patient perceptive into our understanding of lupus has actually brought us closer to our patients and made challenging lupus clinics that much more enjoyable."
---
Lara C. Pullen, PhD, is a medical writer based in the Chicago area.
Reference
Rogers JL, Eudy AM, Pisetsky D, et al. Utilizing clinical characteristics and patient-reported outcome measures to categorize lupus subtypes. Arthritis Care Res (Hoboken). 2020 Jan 7. [Epub ahead of print]