It is no surprise to practicing physicians that the healthcare landscape is becoming more and more unpredictable. Because of the volatility surrounding today's healthcare environment, such as increasing overhead costs and decreasing reimbursement rates, many physicians are asking themselves whether there is a different, more lucrative way to practice medicine. Concierge medicine may just be the answer some physicians are looking for.
Before embarking on the concierge medicine journey, a physician should understand the basics of what concierge medicine is, what makes it different from traditional practices and the potential issues to avoid when setting up a concierge practice.
ADVERTISEMENT
SCROLL TO CONTINUE
What Is Concierge Medicine?
Concierge medicine, often called retainer or boutique medicine, is an alternative medicine practice model that permits physicians to charge patients a designated amount of money, or a retainer, for certain services. This model often allows physicians more flexibility regarding who they can treat and when. It may also give physicians the ability to focus on a more holistic, preventative approach to medicine. They can see patients throughout the year, rather than just for an annual checkup.
Different types of concierge medicine exist, and variation exists within them. The more common types of concierge medicine include:
ADVERTISEMENT
SCROLL TO CONTINUE
Standalone or full concierge model. This type of practice is limited to a select group of patients who pay a retainer or membership fee to obtain personalized concierge services. These practices often require a large retainer and have a small patient population, with the promise of physicians devoting ample time and specialized care to the patient panel. Insurance is customarily not billed by this type of practice.
Direct pay concierge model. Under this model, a practice offers a limited menu of services for a flat fee. A patient can pay the flat fee and then receive any of the services on the menu applicable to that patient and their health conditions or concerns.
Fee for extra care concierge model. Under this type of arrangement, a practice will bill insurance for covered services. The practice, however, will offer extra services not usually covered by insurance and charge the patient directly for these specific services.
Hybrid concierge model. A hybrid concierge model is when a practice provides both traditional and concierge medicine services. Some patients may see a physician in the traditional setting. Others, however, can choose to pay a retainer and obtain more personalized concierge services.
What Issues Does Concierge Medicine Pose?
Because of the number of concierge medicine models and the complexities surrounding each type, physicians must be aware of numerous potential issues when setting up their practice. These include:
Proper billing under payer agreements: A concierge practice may mean that a physician can eliminate, or at least reduce, the number of insurance companies or payers they have to work with. This can cut administrative and billing costs. However, it is essential to design the practice in a way that complies with payer rules and regulations, especially when a practice bills state and federal programs, such as Medicaid and Medicare. Medicare has strict rules outlining when a practice can charge a patient directly for services usually covered by Medicare. For example, if a physician accepts any payments from Medicare, the practice will not be able to bill patients directly for any services covered under Medicare. If the practice wants to bill any patients directly, it will need to opt out of Medicare completely. With respect to private payers, physicians need to analyze the contract. Some commercial payers may prohibit concierge practices or billing arrangements outright in their agreements.
State laws: States may regulate concierge arrangements through a variety of laws. Some states have considered some concierge practices to be engaging in the unauthorized business of insurance, which subjects the practice to that state's insurance laws. Other states have passed legislation surrounding balance-billing requirements and prohibit charging the patient anything more than a co-pay or deductible. Anti-discrimination laws in some states may also apply to certain practices that require patients to pay a retainer to remain a patient of the practice.
ADVERTISEMENT
SCROLL TO CONTINUE
Ethical considerations: The American Medical Association has published written guidance detailing the ethical considerations surrounding concierge medicine. This guidance stresses physicians cannot claim that concierge services are better than traditional services. Additionally, patients must participate in a voluntary manner, and if patients do not want to be part of the practice model, their physician must help facilitate a transfer of care to avoid abandonment issues. Further, services rendered under a concierge model must be medically necessary.
A concierge practice may mean that a physician can eliminate, or at least reduce, the number of insurance companies or payers the physician has to work with.
Bottom Line
When designed correctly, concierge medicine can prove lucrative for some physicians and practices. However, as noted, several different types of concierge practice models exist, each of which can present a number of complex issues. Therefore, physicians must design these practice types in an ethical and thoughtful way to keep payers and patients happy. Due to the various models, the complexities of the concept and the legal issues that may arise, consulting with an experienced attorney is recommended before physicians establish any type of concierge medicine practice.
---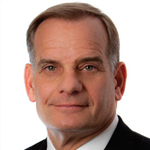 Steven M. Harris, Esq., is a nationally recognized healthcare attorney and a member of the law firm McDonald Hopkins LLC. Contact him via email at sharris@mcdonaldhopkins.com.