Rheumatologists who are outstanding clinicians and provide consistent, exceptional care to patients are in the spotlight in our Lessons from a Master Clinician series. Here, we present insights from a clinician who has achieved distinction in the field of rheumatology, serving as a role model for colleagues and trainees.
Alan Baer, MD, is currently a professor of medicine at Johns Hopkins School of Medicine, Baltimore, the founder and director of the Jerome Greene Sjögren's Syndrome Center and director of the Gout Clinic at Johns Hopkins.
ADVERTISEMENT
SCROLL TO CONTINUE
Dr. Baer graduated from the Johns Hopkins University School of Medicine in 1978 and completed his post-graduate medical training in internal medicine and rheumatology at the Johns Hopkins and Vanderbilt University hospitals, Nashville, Tenn. He was a faculty member at the University at Buffalo, State University of New York, from 1986 to 2007, and served there as chief of the Section of Rheumatology and fellowship program director.
He joined the faculty at Johns Hopkins in 2007. From 2007–2014, he was chief of rheumatology and clinical director of the Johns Hopkins University Rheumatology Practice at the Good Samaritan Hospital, Baltimore. Since 2015, he has been an investigator in the Sjögren's Syndrome Clinic at the U.S. National Institutes of Health (NIH).
ADVERTISEMENT
SCROLL TO CONTINUE
Dr. Baer was the principal investigator of the NIH subcontract to Johns Hopkins to establish the Sjögren's International Collaborative Clinical Alliance (SICCA) International Registry and enrolled more than 300 patients. He has lectured nationally and internationally on Sjögren's syndrome and is the principal author of the UpToDate articles on this subject.
He also served as chair of the ACR Audiovisual Aids Subcommittee, which oversees the ACR Image Library, from 2008–2010.
TR: In your opinion, what makes a master clinician?
ADVERTISEMENT
SCROLL TO CONTINUE
Dr. Baer: I would prefer to talk about the effective clinician, in line with the concept highlighted by Dr. Philip Tumulty in a well-known monograph he published in 1973.1 Master clinician implies skill, knowledge and judgment that accrues with years of practice, but we can all strive to be effective clinicians, and with this will come recognition of being superb no matter what age.
Interestingly, effective is not synony­mous with efficient. I still adhere to practices that are inefficient, but offer the patient—and me—high value. The best example is the physical examination. The acts of percussing, looking in the back of the eye, tapping reflexes, listening to the heart and lungs, and palpating the abdomen have an aura of mystery for the patient. The exam remains the most defining component of medical practice and has tremendous value in a clinical encounter as a way of reassuring the patient or identifying a path toward diagnosis.
TR: Who were your clinician role models, and what qualities did you admire in these individuals?
Dr. Baer: My father and both grand­fathers were physicians. Until [I was] 10, my father's medical office was on the first floor of our home. So medicine was our family's trade, and many aspects of my father's medical life became familiar to me at a young age—having a waiting room full of patients, performing blood tests in the office, taking chest X-rays, using a microscope, rounding at the hospital, attending hospital conferences, keeping up with the voluminous medical literature and making house calls.
I admired my father's depth and breadth of knowledge, his humility, skills as a diagnostician, and hard work. He was able to relate to patients from a variety of diverse backgrounds, aided by his ability to speak multiple languages.
Trained as an internist, my father later became board-certified in rheumatology when the certification became available in the early 1970s. I am one of several ACR members whose parents were rheumatologists. Others include Robert Speira, Donald Bloch, Sara Penn Kaprove, James Udell and Cassandra Calabrese.
We are all shaped by clinical mentors, and I have had many at my institutions of training. These include Kenneth Baughman, Mary Betty Stevens, Barnett Berman, Abraham Genecin, John Sergent, Theodore Pincus, Thomas Brittingham, Roger Des Prez, Grant Liddle, John Oates, Floyd Green and Rocco Venuto. I recall specific skills in each that I admired and emulated.
Every patient has a unique life story, & it's always a privilege to hear it firsthand. —Dr. Baer
TR: What habits can a fellow in training or junior rheumatologist incorporate into daily practice that will build their skills as a clinician?
Dr. Baer: I continually strive to perfect my physical exam skills, including skin examination, ophthalmoscopy, the evaluation of the oral cavity, cardiac percussion and auscultation, and others. I use the steps of the physical exam to complete a review of systems, asking about organ or regional symptoms as I progress through the exam.
I strive to review abnormal diagnostic imaging and pathology with radiologists and pathologists, so that I can appreciate the findings for myself and get guidance as to their significance. I strive to complete an appropriate evaluation for symptoms or abnormal findings that remain in the rubric of internal medicine, such as thyroid nodules, carotid bruits, enlarged lymph nodes, etc.
Finally, I continue to summarize my clinical experiences in case reports and series to ensure others can gain from it, as well.
TR: What lessons have you learned from patients that have contributed to your growth as a clinician?
Dr. Baer: I have learned to admire each patient's accomplishments, path in life and struggles. Every patient has a unique life story, and it's always a privilege to hear it firsthand. This makes the daily practice of medicine richly rewarding. I have also come to recognize that you cannot solve each patient's problems, but I always listen, empathize and seek to identify issues that can be solved.
---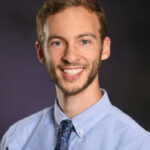 Jason Liebowitz, MD, completed his fellowship in rheumatology at Johns Hopkins University, Baltimore, where he also earned his medical degree. He is currently in practice with Skylands Medical Group, N.J.
Reference
Tumulty PA. The Effective Clinician: His Methods and Approach to Diagnosis and Care. Philadelphia: Saunders, 1973.