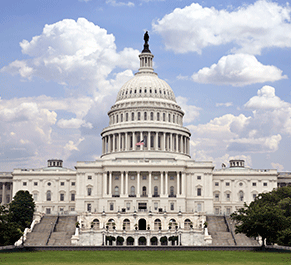 Editor's note: On Oct. 26, 2020, the ACR submitted comments opposing the proposed change.
You Might Also Like
Also By This Author
The Immigrations and Customs Enforcement (ICE) Bureau issued a notice of proposed rulemaking on Sept. 25 that would change the admission period of academic student and exchange visitor aliens, as well as representatives of foreign information media, from duration of status to an admission for a fixed time period.1
ADVERTISEMENT
SCROLL TO CONTINUE
This would force all nonimmigrants in these categories—including physicians in the U.S. with a J-1 visa—who wish to remain in the U.S. beyond their specifically authorized admission period to apply for an extension of stay directly with the U.S. Citizenship and Immigration Services or to depart the country and apply for admission with U.S. Customs and Border Protection at a port of entry.
More than 12,000 J-1 physicians are currently participating in graduate medical education in the U.S. These physicians provide quality care during their training, which allows for greater access to care for patients and helps mitigate the significant workforce shortage facing our healthcare system. The American Association of Medical Colleges projects a physician shortage of approximately 54,100 to 139,000 physicians by 2033, with the most significant impact in the primary care specialties.2
ADVERTISEMENT
SCROLL TO CONTINUE
In a letter to the acting regulatory chief of the Office of Policy and Planning for ICE, the ACR states that it strongly opposes the proposed policy to eliminate the duration of stay provision and replace it with a specific end date and urges ICE to rescind this proposal. According to the ACR, with the rigorous monitoring and tracking system in place for J-1 physicians, the proposed policy to set specific end dates is unnecessary. Instead of accomplishing the goal of reducing the overstay rates, this proposal will jeopardize the ability of physicians to successfully complete their training and sacrifice patients' access to quality care.
Among others, the American Board of Internal Medicine (ABIM) submitted comments to the Federal Register opposing the proposed rule change, stating, "First and foremost, this change will have considerable negative consequences on the training of these J-1 physicians, the organizations in which they train, and most importantly and most devastatingly, on the patients they serve."3
Both organizations specifically mentioned the critical role of J-1 physicians in caring for patients with COVID-19 during the ongoing pandemic and the risk to public health this proposed rule poses.
ADVERTISEMENT
SCROLL TO CONTINUE