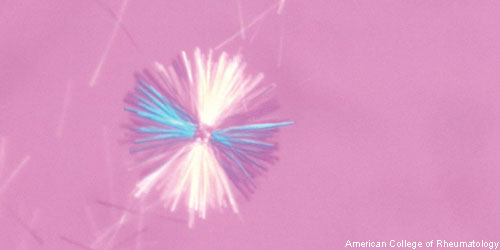 When neutrophils die and release chromatin, they form neutrophil extracellular traps (NETs). This process and the cell death associated with NETs (NETosis) likely evolved as a cellular strategy to counteract pathogens, but although scientists generally agree that it plays an important role in pathophysiology, they have found it difficult to quantify NETosis. In general, the best tool to study NETosis is the nonphysiological stimulus phorbol 12-myristate 13-acetate (PMA), which causes the release of NADPH oxidase-generated reactive oxygen species followed by PMA-NETosis. Studies with PMA have revealed that neutrophil elastase, which is typically contained within the azurophilic granules of unstimulated neutrophils, is released upon stimulation with PMA. This release results in histone degradation, chromatin decondensation and PMA-induced NETosis. Thus, neutrophil elastase appears to be a critical mediator of the histone degradation common to PMA-induced NETosis.
You Might Also Like
Explore This Issue
April 2018
Also By This Author
New research indicates that monosodium urate (MSU) crystals trigger a distinct physiological NETosis pathway that coats MSU crystals in DNA. These coated crystals then persist in tissues as gouty tophi. Simon M. Chatfield, MBBS, a graduate student at the University of Melbourne in Australia, and colleagues found that the coated crystals also interact with lysosomes to induce NADPH oxidase-independent cell death. They published their findings online Jan. 24 in the Journal of Immunology.1
ADVERTISEMENT
SCROLL TO CONTINUE
The researchers began by examining inflamed gout synovial fluid, as well as non-inflamed tophi, from patients with chronic gout. They not only found extracellular DNA in both types of samples, but also identified DNA-coated crystals in the tophi aspirates. The investigators then analyzed the stimulus-dependent kinetics of NETosis using live cell imaging of human neutrophils. The imaging revealed that neutrophils from patients with chronic granulomatous disease did not produce reactive oxygen species when tested with any of the stimuli. Thus, the crystal-induced NETosis appeared to be independent of NADPH-oxidase and distinct from PMA-NETosis.
Moreover, when the investigators stimulated the neutrophils, they found neutrophil elastase-mediated nuclear decondensation, but not cell death. Thus, in the case of PMA-treated neutrophils, the proteolytic activity was not confined to the granules or lysosomes and was able to promote premorbid chromatin decondensation. In contrast, when neutrophils were treated with MSU, they demonstrated proteolytic activity that was confined to phagosomes and only translocated to the nucleus immediately before or after cell death. Although lysosomal disruption induced NETosis, crystal-induced NETosis was not mediated by inflammatory activation.
ADVERTISEMENT
SCROLL TO CONTINUE
"Whether MSU-induced NETosis represents simple toxic disruption of cell membranes or a form of regulated cell death is still unclear, but we have established that MSU-induced NETosis differs from known modes of cell death," write the authors in their discussion.
The researchers also found that MSU-induced NETosis was not reduced by inhibitors of necroptosis, nor was it inhibited by therapeutic agents used to treat gout, such as colchicine, indomethacin and dexamethasone. Thus, they established that MSU crystal-induced NETs are less susceptible to DNase 1 and serum degradation than were PMA-NETs. In other words, the MSU-NETs were functionally distinct from PMA-NETs because they exhibited resistance to DNase and serum degradation. Although the full consequences of MSU-induced NETosis remain unclear, the authors hypothesize in their paper that the inappropriate NETosis promotes or perpetuates inflammation.
---
Lara C. Pullen, PhD, is a medical writer based in the Chicago area.
ADVERTISEMENT
SCROLL TO CONTINUE