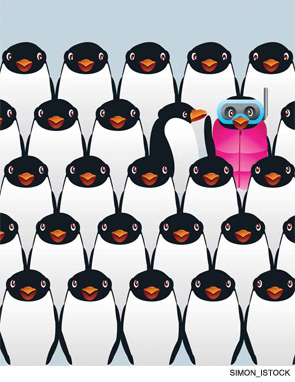 Don't wait until the last minute to prepare for the changes in practice management that will take place in 2012. Are you ready?
As we move forward in a new era of medicine, it is important to evaluate every aspect of practice management when preparing your practice to sustain the changes coming in 2012.
Managing an efficient practice requires seamless and transparent protocols. Key federal and governmental agencies are targeting risk areas in physician practices to reduce compliance risks and healthcare fraud. While some of the new requirements starting in 2012 initially represent changes with office operations and cost, especially for system upgrades, ultimately the goal is to facilitate quality patient care, proper documentation, provide incentives, and increase productivity.
ADVERTISEMENT
SCROLL TO CONTINUE
Changes coming in 2012 include:
Implementation of Version 5010 and ICD-10;
Penalties to e-prescribing and electronic health records non-users; and
Increased audit initiatives.
Understanding what each change means and the impact it will have on practice management is vital to creating the necessary strategies for success.
Version 5010
Physician practices that electronically submit administrative transactions will have to upgrade their system to Version 5010 by January 1, 2012. The Health Insurance Portability and Accountability standards system upgrade is essential in preparation for the ICD-10 transition. This technical improvement provides the correct length of data fields necessary to submit the increased number of code characters for billing.
ADVERTISEMENT
SCROLL TO CONTINUE
This transition will impact primary and secondary claims submission, referrals and prior authorizations, eligibility verification, electronic remittance, payments, and plan enrollment, specifically:
Appointments and scheduling—transaction format changes;
Eligibility—confirmation of coverage transaction files;
Claims billing—transaction files for electronic billing;
Payment processing—receiving remittances;
Follow-up—claim status and remittance status; and
Interfaces—transactions sent between integrated systems.
The implications of not being ready for the implementation of Version 5010 are clear: you will not be able to submit electronic transactions in any format. Failure to successfully transition to the new formats by January 1, 2012, will jeopardize claim processing and reimbursement. More importantly, Version 5010 is the platform to report the new diagnosis code set ICD-10.
With three months left, there is still time for practices to perform a readiness assessment in the office and with trading partners (e.g., billing services or clearinghouses). View the CMS transition checklist at www.cms.gov/Versions5010andD0/Downloads/w5010PvdrActionChklst.pdf.
ADVERTISEMENT
SCROLL TO CONTINUE
International Classification of Disease, Tenth Revision
Implementing the ICD-10 code set is an important step in reporting diagnosis codes to improve quality health data management and patient care. CMS has set October 1, 2013, as the compliance date for the coding crossover. Although that seems like light years away, you should begin the implementation process in 2012 for a successful transition the following year.
The transition to the new code set will impact every core of the rheumatology practice (see Figure 1). Industry experts predict that ICD-10 will surpass Y2K and HIPAA compliance in terms of time requirements, financial investment, and the technology changes needed to accommodate conversion.
Preparation and education for the new code set is a crucial task for a successful transition, as is clear, concise, and regular communication to office staff.
Don't miss the 2012 Webcast Series on ICD-10 implementation and transition beginning January 2012. ACR coding and practice management experts will give the guidelines and strategies necessary to navigate through these changes.
Visit www.rheumatology.org/practice for more information on the ICD-10 and practice management webcasts.
Increased Audit Initiatives
According to healthcare experts, key federal agencies will audit healthcare professionals' documentation and compliance more aggressively in 2012. One of these agencies is the OIG, whose mission is to protect the integrity of federal and state funded programs for the health and welfare of its beneficiaries. The OIG will protect HHS programs through a nationwide network of audits, evaluations, investigations, and enforcement to promote efficiency and compliance and limit economic waste.
Understanding the risk areas in documentation and coding will help avoid unnecessary audits, penalties, and fines. Compliance policies and procedures should be in place to address coding and billing issues to sustain quality assurance in 2012 and beyond. A practice's best line of defense lies in regular training sessions on documentation guidelines, whether performed internally or through an outside consultant.
Compliance measures on supporting documentation for all services rendered and level of office visit billed to insurance carriers is explained in the ACR's Rheumatology Coding Manual, which can be downloaded at www.rheumatology.org/publications. Education on coding and billing guidelines is a significant piece of the puzzle for a financially sound practice. More information on auditing and documentation guidelines can be found on the ACR website at www.rheumatology.org/practice.
CMS: Sticks and Carrots
Another key area that will affect practice management in 2012 is health informatics. CMS will administer several programs that will result in incentives and penalties applied in the 2012 calendar year, as well as penalties applied in future years that will be the result of provider's action during 2012 (see Figure 2). Rheumatology practices should review these programs and take note of how they affect all providers in the practice, including rheumatologists, nurse practitioners, and physician assistants.

click for large version
Figure 2: Summary of the planned incentive and penalties for the next several years. The reporting periods for some of these programs are still being finalized.
CMS e-Prescribing Incentive Program
In 2012, the CMS e-prescribing program will provide the opportunity for financial incentives to be applied during 2013, but there also will be penalties for those who do not meet the e-prescribing requirements. Eligible professionals who successfully e-prescribe will be qualified to receive an incentive of 1% of the total estimated allowed charges for professional services covered by Medicare Part B and furnished during 2011. Payment reductions for those who do not successfully meet e-prescribing reporting requirements during 2012 will be applied in 2014, and will equal a payment reduction of 2%.
For more information on reporting for the CMS e-Prescribing incentive program, securing an electronic prescribing system, or verifying that your current system is in compliance, please visit www.rheumatology.org/hit.
CMS EHR 'Meaningful Use' Incentive Program
The 2009 American Recovery and Reinvestment Act authorizes the CMS to provide a reimbursement incentive for providers who are "meaningful users" of an electronic health record. CMS estimates that between $14.1 and $27.5 billion in funding will be distributed through the EHR Meaningful Use incentive program.
The requirements for the program encourage providers to use their electronic systems fully (i.e., as more than simply an electronic medical chart), opening the potential for greater efficiency, improved quality, and effectively coordinated care. Meaningful users have the potential to earn as much as $44,000 over five years in the Medicare program or $63,750 over six years in the Medicaid program. Starting in 2015, Medicare will implement payment reductions for eligible providers who are not meaningful EHR users.
For providers seeking to collect the full incentive amount for the CMS EHR Incentive Program, attestation of meaningful use must begin by the end of calendar year 2012 and be reported on a continuous 90-day period.
For more information on the CMS EHR Incentive Program, visit www.rheumatology.org/hit.
Practice Management at the Annual Meeting
Don't miss the Business of Rheumatology sessions at the 2011 ACR/ARHP Annual Scientific Meeting this November in Chicago:
Sunday, November 6
Health Information Technology and Informatics to Promote High Quality Rheumatologic Care
Monday, November 7
RAC and Roll—How to Perform Complex Chart Audits
Tuesday, November 8
Understanding Medicare Incentive Programs: e-Prescribing & PQRS Mastering Patient Flow to Improve Practice Operations
Wednesday, November 9
ICD-10 & HIPAA 5010—Ready or Not…It's Coming!
Visit My ACR at www.rheumatology.org/annual to view a complete list of educational sessions. While at the meeting, visit the practice management kiosk at the ACR Resource Center for more information on practice management, coding, and billing.
CMS Physicians Quality Reporting System
Physicians Quality Reporting System (PQRS) is another incentive program created through the 2006 Tax Relief and Health Care Act. Eligible professionals who successfully report on measures in 2012 will qualify to earn an incentive payment of 0.5% of their total estimated allowed charges for Medicare Part B Physician Fee Schedule–covered professional services furnished during that same period. Beginning in 2015, eligible professionals who do not successfully report on the measures will be subject to a payment adjustment or penalty of 1.5% in 2015 and 2% for 2016 and each subsequent year. It is important to note that reporting periods for the penalties are still being finalized, but it is planned that the payment penalty applied in 2015 will be based on PQRS reporting as early as the 2013 calendar year.
The 2012 PQRS program year brings more than the opportunity to collect bonus payments. The Affordable Care Act calls for the development of a "physician compare website," which will be populated with 2011 PQRS data. Although CMS already makes the names of eligible professionals who participate in and submit data for the PQRS program public, the new "physician compare" site will make your practice and performance against quality measures publicly available and easier for patients to find.
We Are Here for You!
The ACR practice management department provides up-to-date information on the state of practice management, including insurance trends, regulatory changes, and best practices to run an effective and efficient practice in today's tumultuous environment.
Visit the ACR website at www.rheumatology.org/practice for an array of practice management tools.
For questions or additional information on practice management improvement, contact Melesia Tillman, CPC, CHA, CRHC, at [email protected] or (404) 633-3777, ext. 820. For questions on health informatics, contact Itara Barnes at [email protected] or (404) 633-3777, ext. 819.