It seems like yesterday I was asked to write my first presidential column, and here I am penning my last. It's incredible how fast the time goes and yet how much gets done. That progress is made possible by the dedicated and talented group of ACR volunteers and staff. This year, the College has had more than 1,000 volunteers and almost 100 staff members, all working together. It is a great team! Although space does not permit me to mention the efforts of all, I would like to take the opportunity in my last column to highlight some of the work the ACR has done for you in 2017.
You Might Also Like
Explore This Issue
November 2017
Also By This Author
Accomplishments In …
Education: One of the first activities for the ACR president is to attend the meeting of the Annual Meeting Planning Committee (AMPC). The ACR's flagship educational initiative, the ACR/ARHP Annual Meeting, is the largest of its kind in the world and is attended by more than 16,000 people from more than 100 countries. The attendees include clinicians, researchers, basic scientists, educators, fellows in training, students and rheumatology health professionals from multiple disciplines. The goal of the AMPC is to create a strong, innovative and well-balanced inter-disciplinary educational program to meet the needs of all attendees. This year's Annual Meeting included more than 400 educational sessions, 3,000+ abstract presentations, 100+ hands-on learning opportunities through workshops, Meet-the-Professor sessions and more.
ADVERTISEMENT
SCROLL TO CONTINUE
A new online streaming platform was unveiled at this year's Annual Meeting. Called ACR Beyond, it will transform how learners access the ACR's recorded sessions and live events and make new content available throughout the year.
A Maintenance of Certification Task Force was formed this year to assess potential alternatives to the American Board of Internal Medicine's new procedures. The task force's work is ongoing and will be reported on in 2018.
ADVERTISEMENT
SCROLL TO CONTINUE
Raising Awareness of Rheumatic Diseases: The Collaborative Initiatives Working Group launched the Be Fierce, Take Control campaign, designed to raise awareness of lupus among African American and Latino women. Influencers, such as Ashton Kutcher, Lil Wayne and Collete Smith (first female N.Y. Jets coach in history) and others, have shared videos and articles to support the campaign. This effort is in collaboration with the Lupus Foundation of America and funded by a $525,000 grant from the CDC.
Now in its second year, RDAM (Rheumatic Disease Awareness Month) picked up momentum in 2017. The ACR teamed with football Hall of Famer Terry Bradshaw to help improve the public's awareness and understanding of rheumatic diseases. A public service announcement featuring Terry Bradshaw ran on TV during some of the NFL games in September 2017. Other public outreach activities were conducted and media placements made, including social media. Rep. David McKinley (R-WV) and Rep. Anna Eshoo (D-CA) introduced a bipartisan resolution in the U.S. House of Representatives recognizing September as National Rheumatic Disease Awareness Month.
The RISE of Data: The RISE (Rheumatology Informatics System for Effectiveness) registry is growing exponentially. Thanks to more than 800 providers from 225 practices, the RISE registry has more than 7 million total patient encounters (including 2 million RA encounters) representing 1.5 million patients (including 250,000 RA patients). These numbers grow every day. The RISE registry has become the source of big data in rheumatology. It is QCDR certified by CMS and helps members meet quality metrics and several reporting requirements of MIPS under MACRA.
ADVERTISEMENT
SCROLL TO CONTINUE
Strategic Planning: The ACR adopted a new strategic plan this year. This five-year plan has the following themes to lead the ACR: Data-Driven Approaches, Increased Membership in Targeted Categories, Education Enabled by Technology (How, Where and When Desired), Personalized Content and Targeted Member Interactions, and Sustained Future of Rheumatology. It also includes a new mission, vision and, for the first time, a brand promise.
Research, Workforce & Training: The annual Rheumatology Research Workshop provided early career investigators with an opportunity to network with established senior investigators, obtain insights on mentorship and career development, and sharpen their communication skills for scientific presentations.
An ACR white paper titled, The Science Behind Biosimilars: Entering a New Era of Biologic Therapy, is currently under review at Arthritis & Rheumatology. The paper will inform ACR members about the efficacy, safety and other clinical issues regarding biosimilars, including regulatory pathways for approval, drift and evolution, immunogenicity, extrapolation of indications, substitution and interchangeability, switching, economics of biosimilars and patient access.
A Drug Discovery and Development Symposium was held for fellows in training at this year's Annual Meeting. This innovative symposium allowed multiple pharmaceutical companies to share their expertise, lessons learned and successes along the path of therapy development, while also bringing in experts in rheumatology and the FDA to discuss how research led to breakthroughs and the FDA approval process.
The ACR continued its global rheumatology community efforts by facilitating three successful exchange programs with EULAR (European League Against Rheumatism), IRA (Indian Rheumatology Association) and PANLAR (Pan American League of Associations of Rheumatology).
Advocating for Members, Patients & Rheumatology: Thanks to our members who joined the AMA, we have been able to retain our seat in the AMA House of Delegates for the next five years. This gives us a seat on the Relative Value Scale Update Committee and CPT Committee. It's very important to be at the table where decisions that affect practice and reimbursements are made.
In the midst of efforts to repeal and replace the Affordable Care Act, the ACR developed and promoted principles focused on ensuring affordable coverage for chronically ill patients, including coverage for Americans with preexisting conditions, limits on out-of-pocket costs and tax credits based on income. The ACR provided the U.S. administration and leaders in the U.S. House and Senate with specific recommendations for provisions that would need to be included in any ACA replacement bill to ensure access to comprehensive and affordable rheumatologic care. The ACR also facilitated delivery of members' communications of their concerns to lawmakers, and in the end, repeal efforts were blocked.
In September, more than 100 rheumatologists, fellows in training, health professionals and patients from across the nation flew to Washington, D.C., to meet with their legislators as part of the ACR's annual Advocates for Arthritis event. Additional advocacy efforts focused on work that would help alleviate the growing rheumatology workforce shortage, including increasing Medicare funding for graduate medical education, funding for additional rheumatology fellowship positions, incentives for physicians to serve in rural and underserved areas, support the Pediatric Subspecialty Loan Repayment Program, and an H-1B visa system that efficiently allows international medical graduates to work in underserved areas.
The Practice of Rheumatology: The Committee on Rheumatologic Care (CORC) has continued work on the development of a rheumatology-specific APM so that rheumatologists can participate in the more advantageous pathway of MACRA.
The Insurance Subcommittee, with assistance from CORC, the ASC and numerous individual members, was able to push back on the UHC's plan to scrap the consultations code this year. This is a big victory for our members that demonstrates the power of effective and sustained advocacy.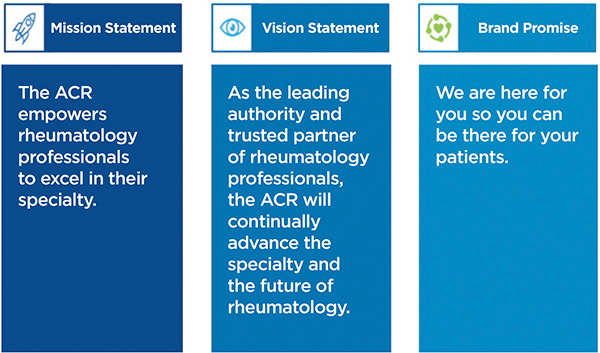 Last Word
It has been a fulfilling year serving the ACR with the distinguished and hard-working members of the Executive Committee, including David Daikh, MD, PhD, Paula Marchetta, MD, MBA, Ellen Gravellese, MD, Eric Matteson, MD, Abby Abelson, MD, Afton Hassett, PsyD, and Sandra Mintz, MSN, RN.
I am grateful to the members of the ACR Board of Directors and committee chairs whose collective wisdom, commitment and hard work are critical for good policy making and functioning of the ACR.
The ACR has an amazing staff, who are nurtured and led ably by Mark Andrejeski. The professional work culture and friendly environment led to ACR being named one of the top workplaces in Atlanta in 2017. I appreciate Julie Anderson's help, support and guidance to the Executive Committee and me throughout the year.
Like all good things, my year of service to the ACR as president comes to an end. I wish to thank you all for allowing me to serve you and the ACR. The ACR will continue to empower rheumatology professionals to excel in their specialty.
---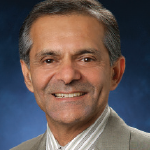 Sharad Lakhanpal, MBBS, MD, is in private practice at Rheumatology Associates and a clinical professor of internal medicine at the University of Texas Southwestern Medical School, both in Dallas, where he has lived and worked since 1986. He is also the 80th president of the ACR (2016–17).