You Might Also Like
Explore This Issue
January 2014
Also By This Author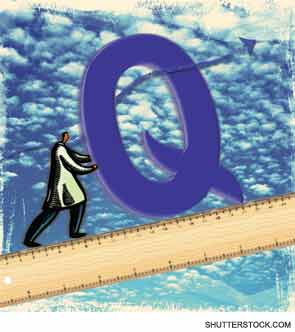 ADVERTISEMENT
SCROLL TO CONTINUE
SAN DIEGO—As healthcare costs rise and market forces change rapidly in the wake of new laws, rheumatologists must adapt quality measurement techniques and care models, a panel of experts stated here at the 2013 ACR/ARHP Annual Scientific Meeting, held October 26–30. [Editor's Note: This session was recorded and is available via ACR SessionSelect at www.rheumatology.org/sessionselect.]
Panelists discussed new techniques in measuring quality in rheumatology, contemporary attitudes in healthcare service delivery, and new rheumatology registries that physicians may access. The overarching theme of the panelists' presentations is that change is inevitable, and rheumatologists must adapt and work together to ensure the specialty's viability in the years to come. In addition, patients will benefit from more effective treatment models.
ADVERTISEMENT
SCROLL TO CONTINUE
Put Your Data to Use
From the past few decades of collecting patient data, evidence shows large variations in the quality of rheumatologic care, said Janoos Yazdany, MD, MPH, associate clinical director of the Lupus Clinic at the University of California, San Francisco. "Our delivery system is fragmented, and payment is quality neutral. Can this change?" she asked the audience.
In the past, quality measures focused on the structure of care, such as the nurse-to-patient ratio, or on healthcare processes, Dr. Yazdany said. In the future, patient outcomes will be the focus. Rheumatology is ahead of the curve by implementing accessible online registries to measure outcomes, she said.
Disparities in care create an unfair playing field for patients, Dr. Yazdany noted. Better quality measurement efforts can highlight problem areas and help rheumatologists provide better care. She pointed to data collected on use of disease-modifying antirheumatic drugs (DMARDs) in rheumatoid arthritis (RA) patients by the National Committee for Quality Assurance's Healthcare Effectiveness Data and Information Set tool. Examining data on 90,000 RA patients throughout the United States found "there were widespread regional differences. There were lower rates of DMARD use in the South, and there were racial and ethnic disparities, too," she noted.
ADVERTISEMENT
SCROLL TO CONTINUE
The federal government's Physical Quality Reporting System (PQRS) offers financial incentives and penalties to encourage rheumatologists to participate, and physicians may also use the ACR's Rheumatology Clinical Registry (RCR) web-based tool to input data and submit to PQRS, Dr. Yazdany said. She encouraged rheumatologists to take the lead in developing their own quality measures and tools, she said.
"Seismic changes are ahead in how these measures will be developed and who will be steward of these measures," she said. "I think many organizations will find themselves overwhelmed and rheumatologists won't be their leading priority."