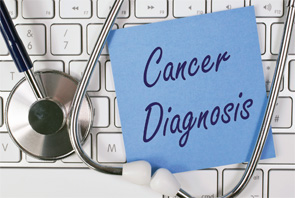 Image Credit: docstockmedia/shutterstock.com
In rheumatic disease patients, cancer and autoimmunity sometimes come together.
BOSTON—Associations between rheumatic diseases and cancer have been noted clinically for many decades, but only recently have some of the risk factors and possible mechanisms become clear. Rheumatologists should be aware of which connective tissue disease patients may be at increased malignancy risk and when it's time to screen for cancer.
"It is our responsibility as rheumatologists to include cancer screening as part of our practice," said Ami Shah, MD, MHS, assistant professor of medicine at Johns Hopkins Scleroderma Center in Baltimore. Dr. Shah and two other experts spoke on the latest research on the connections between autoimmunity and cancer, and what steps rheumatologists may take to diagnose malignancies quickly and refer those patients for therapy, at the ACR/ARHP Annual Meeting in Boston on Nov. 16, 2014. At the session, Current Understanding of Malignancies in Connective Tissue Diseases, they discussed risk factors that may prompt cancer screening.