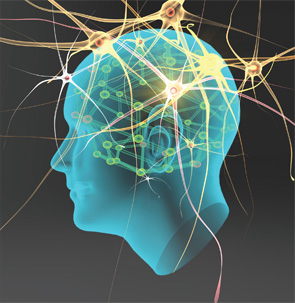 Image Credit: Giovanni Cancemi/shutterstock.com
There is only mild evidence for CNS endothelial activation, arterial stiffness and accelerated atherosclerosis in Sjögren's patients
BOSTON—Rheumatologists who treat patients with Sjögren's syndrome should watch for signs of central or peripheral nervous system com­plications and lymphomas. The first task is meticulous appraisal for any other clinical entities that may cause a neurological syndrome, especially important for patients on immunosuppressive medications.
ADVERTISEMENT
SCROLL TO CONTINUE
"We need to be ruthlessly paranoid that we might be overlooking the spectrum of infection in these patients," said neurologist and rheumatologist Julius Birnbaum, MD, MHS, associate director of the Johns Hopkins Jerome L. Greene Sjögren's Syndrome Center in Baltimore. Dr. Birnbaum and an expert on lymphoma risk in Sjögren's both offered tips for rheumatologists to screen and treat patients in the session, Clinical Challenges of Sjögren's Syndrome: Neurological Complications and Lymphoma Risk, at the ACR/ARHP Annual Meeting in Boston on Nov. 17, 2014.
Use VITAMIN
Use the VITAMIN mnemonic to help determine a differential diagnosis of central nervous system (CNS) complications in Sjögren's, Dr. Birnbaum said. Rule out vascular causes or strokes, infections, trauma, other autoimmunity, metabolic disorders, iatrogenic complications or neoplastic causes.
ADVERTISEMENT
SCROLL TO CONTINUE
"Always suspect … a neurological disorder in Sjögren's syndrome patients … is due to a competing comorbidity," Dr. Birnbaum said.
Diffuse CNS complications may present with similar frequency in Sjögren's patients and healthy controls, Dr. Birnbaum said. This suggests that Sjögren's syndrome is not the primary cause and has important therapeutic ramifications.
"Sjögren's patients presenting with diffuse syndromes of headache, affective disorders or focal disorders like stroke or seizures can essentially be managed as if the patient did not have Sjögren's," and not all of them need to go on immunosuppressant therapy, he said.
ADVERTISEMENT
SCROLL TO CONTINUE
Unlike patients with systemic lupus erythematosus, most Sjögren's patients do not have a primary vasculopathy as the cause of their CNS syndromes, Dr. Birnbaum said. Only 10% test positive for anti­phospholipid antibodies. There is only mild evidence for CNS endothelial activation, arterial stiffness and accelerated atherosclerosis in Sjögren's patients, he said. Cognitive impairment affects about 60% of these patients.
"The metaphor of brain fog is actually a very incisive one for this group," he said. Cognitive impairment is likely not progressive and may be associated with modifiable pain and fatigue. Aggressively screening for such potentially modifiable risk factors may improve the perception of brain fog in Sjögren's patients, he said.
Assess Lesions
In most cases, white matter lesions on brain neuroimaging studies do not indicate the presence of a demyelinating syndrome, so don't order magnetic resonance imaging (MRI) based on vague symptoms, Dr. Birnbaum said. Clinical evidence of optic neuritis, myelitis, brainstem syndrome or cerebellar syndrome is required first. "You have to have an attack, it has to be referable to the central nervous system, and it has to last at least 24 hours," he said. "We should not be ordering routine MRI neuroimaging on Sjögren's syndrome patients who present with diffuse symptoms," such as headaches, he said.