The immune system is an ocean, wide, vast and unfathomably deep, over which we rheumatologists traverse. Beyond the ripples, waves and eddies on the surface, we can only imagine what lies under the surface. With new information from basic laboratory studies and the incorporation of immunomodulators into clinical practice, we have some new insight into the underlying immunology of rheumatic conditions. Sometimes, these affirm what rheumatologists have predicted, but unforeseen surprises have also been revealed. One such surprise is that the autoimmune disorders we see are intimately linked to immune deficiencies.1
You Might Also Like
Explore This Issue
August 2018
Also By This Author
This puts the rheumatologist on the frontline in identifying immune deficiencies and starting the initial workup. Unfortunately, because this is such a novel and apparently paradoxical paradigm, many misconceptions exist. As a clinical immunologist, as well as a rheuma­tologist, I commonly hear the following five misconceptions from my rheumatology colleagues.
ADVERTISEMENT
SCROLL TO CONTINUE
Misconception #1
Primary immunodeficiencies are characterized by recurrent infections.
Without a doubt, the most common reason for evaluating immunodeficiencies is the presence of a history of recurrent infections. But it's not necessarily the defining feature of a primary immunodeficiency disorder (PIDD). Consider other red flags, such as unusual, out-of-place infections, severe manifestations of infectious disease, poor wound healing and prolonged courses of antibiotics to treat diseases. Even one infection by an atypical organism should raise suspicion of an underlying immunodeficiency, even if the dysfunction is subtle.
ADVERTISEMENT
SCROLL TO CONTINUE
On the other hand, a history of recurrent or severe infections doesn't mean there must be an immunodeficiency. Some pathogens tend to colonize the skin, gut and other areas, and so may predispose to recurrent infection regardless of immune status. Anatomical issues may also predispose to recurrent infections independent of immune system.
Lastly, autoimmune diseases and neoplasms may be the first and most pronounced manifestations of immune deficiency, with or without infections. Therefore, maintain a high index of suspicion in virtually all patients with an autoimmune rheumatologic condition.
Misconception #2
Immunodeficiencies are genetic diseases that appear in childhood.
ADVERTISEMENT
SCROLL TO CONTINUE
When many people think of immunodeficiencies, they think of childhood diseases. Perhaps images of David Vetter, whose struggle with severe combined immunodeficiency led to widespread media coverage of "the boy in a bubble," come to mind. But this is a misleading and outdated construct. Adult-onset immunodeficiencies are not rare and may represent a majority of immune deficiency cases, although the numbers are hard to come by due to methodological issues.2
This may initially seem problematic given the genetic bases of many immunodeficiencies. But remember that immunodeficiencies aren't simply genetic disorders; they appear due to a set of poorly understood interactions between the environment and underlying genetic predispositions. It's not unusual to find adults, even those in the geriatric age range, who develop clinically relevant primary immunodeficiencies, such as common variable immunodeficiency (CVID). Another way of thinking about it is that the immune system is constantly evolving and changing to deal with newer threats, even as we progress through adulthood. If our immune systems cannot keep up with such changes, an immunodeficiency may result.
Moreover, primary immunodeficiencies are only one category. Secondary immunodeficiencies due to medications, malignancies or aging are not uncommon either. Many popular medications, such as certain anticonvulsants, may lead to potentially reversible antibody deficiencies. It's unreasonable to assume a rheumatologist without additional training can identify a secondary immunodeficiency alone, but referral to a clinical immunologist with expertise certainly can help.
Misconception #3
Autoimmunity is incompatible with immunodeficiency.
It seems counterintuitive that an underactive immune system may lead to autoimmune manifestations. But this is a gross simplification of how our bodies work. The immune system is extraordinarily intricate and when one facet of the immune system does not work properly, it may very well trigger another facet to overcompensate.3 A classic example is early classical complement pathway deficiencies, which can trigger systemic lupus erythematosus (SLE) and SLE-like diseases.
In fact, from the clinical immunologist's point of view, all autoimmune rheumatologic disease is on the same continuum as immunodeficiency. Unchecked and indiscriminate inflammation may predispose to recurrent or severe infections and other manifestations of immune deficiency. Some clinical data suggest that for a subset of patients with severe, uncontrolled rheumatoid arthritis, immunomodulatory treatment may, on balance, actually reduce the risk of recurrent infections.4
Misconception #4
Immunodeficiency is a laboratory diagnosis.
As a clinical immunologist, this bugs me the most. Many labs can be ordered to assess the integrity of the immune system. But these are only a means to supplement clinical suspicions. Many patients in my clinic don't have laboratory abnormalities but clearly have otherwise unexplainable immune problems, for which I provide treatment as best as I can. On the other side of the spectrum, I often see patients whose referring providers have identified laboratory abnormalities but have no clinical manifestations concerning for immunodeficiency.
Complicating matters is that qualitative deficits may be the primary drivers of many immunodeficiencies. In specific antibody deficiency, for example, the levels of immunoglobulins are within normal limits, but antibody titers demonstrate poor response to antigens. Conversely, patients may have low CD4 helper T cell counts but no appreciable qualitative defects causing clinical symptoms. I manage these patients conservatively, with the understanding that lab values should not dictate the quality of care.
Although I welcome all the business that comes to my clinic with abnormal lab values, this is a decidedly unwelcome hassle for patients and expenditure for the healthcare system at large. I would strongly encourage rheumatologists and others to focus on taking detailed histories and documenting infections, rather than ordering panels of screening labs beyond the widely available, cheap and meaningful IgG, IgA and IgM levels, as well as the complete blood count with differential.
Misconception #5
Treatment for immunodeficiencies are limited and ineffective.
With greater knowledge of the immune system, we have newer treatments available for primary and secondary immunodeficiencies. All patients with suspected immunodeficiencies need to be aggressively vaccinated according to the Advisory Committee on Immunization Practices guidelines. Immunodeficient patients should also engage in behaviors to avoid infections, such as washing hands frequently, trimming nails to avoid scratching and skin infections and, if applicable, performing nasal saline irrigation at least twice daily.
For those with antibody deficiencies, immunoglobulin replacement, either through intravenous or subcutaneous routes, may be a viable option. When dosed appropriately and monitored for side effects by a trained specialist familiar with immunoglobulin replacement, this may lead to improved quality of life.5 Alternatively, prophylactically rotating anti­biotics may be helpful in preventing infections, although it may not affect other effects of immunodeficiency.
Lastly, and most intriguingly, for certain primary immunodeficiencies, like LRBA deficiency, novel therapeutic agents, such as abatacept, have shown promise. The greater adoption of genetic testing will potentially open the doors to novel treatment modalities based on the principles of precision medicine.6 Therefore, rheumatologists and their patients will find great value in identifying immunodeficiencies.
Conclusion
As we continue to traverse the oceans of immunology, it becomes increasingly vital for rheumatologists to recognize immunodeficiencies as an underlying cause and/or a consequence of systemic autoimmunity. Once identified, these can be addressed by specialists who have familiarity with immune deficiencies, leading to improvements in the quality of life for patients.
Happy sailing!
---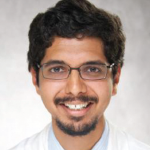 Bharat Kumar, MD, MME, FACP, RhMSUS, is the associate program director of the rheumatology fellowship training program at the University of Iowa in Iowa City. Follow him on Twitter @BharatKumarMD.
References