If you're a rheumatologist, you likely remember the moment of truth on your match day—the day of revelation, when the complex computer algorithm set up by the National Resident Matching Program (NRMP) accommodates the wishes of programs and applicants and then discloses into which program an applicant has been placed. Although it has always been a time for great drama, in recent years, it has become even more suspenseful.
You Might Also Like
Explore This Issue
July 2020
Also By This Author
According to the NRMP, for every rheuma­tology fellowship training position starting in 2018, there were 1.4 applicants—a number that rivals our colleagues in cardiology, hematology/oncology and pulmonary/critical care, and is exceeded only by gastroenterology.1 Taking a dive into the data, we find clues to how the next generation of rheumatologists will shape up.
ADVERTISEMENT
SCROLL TO CONTINUE
The Data Say …
First, rheumatology as a whole is becoming much more competitive. In 2018, approximately one in three applicants were unable to match. Unfortunately, we cannot identify, or even fairly state, whether their applications were weak due to substance or inappropriate strategy.
Successful applicants tended to rank a mean of seven or eight programs, as opposed to those who did not match (three or four programs for them). More specifically, U.S. graduates tend to rank seven programs and international medical graduates tend to rank 12 programs, giving them a greater than 90% chance of matching.
ADVERTISEMENT
SCROLL TO CONTINUE
Another curious quirk was that step scores are positively correlated with the probability of matching, particularly steps 2 and 3 and in international medical graduates. Since many applicants don't necessarily know they will be applying to rheuma­tology, it suggests rheumatology fellowship applicants have greater knowledge and scope of medicine in general.
This competitiveness opens up problems other specialties would pray to have. Undoubtedly, a number of very promising candidates, unfortunately, don't make the cut. Some applicants cannot apply to numerous programs due to financial commitments, geographic constraints or other considerations. This highlights the need to open up more graduate medical education slots for rheumatology, particularly in underserved and rural areas where rheumatologists (and rheumatology fellowship training programs) are already scarce.
The role of standardized test scores in evaluating applicants is a source of huge controversy. Although I recognize the role of standardized test scores in predicting future performance on standardized tests, I am more skeptical about how well they may predict performance during fellowship. It strikes me as horribly unfair, especially for international medical graduates. Perhaps as a specialty, we need to think about how we look at these scores in the context of the rest of the application and how that impacts our specialty as a whole.
ADVERTISEMENT
SCROLL TO CONTINUE
Second, internationally trained rheumatologists are becoming scarcer. In past years, rheumatology has had a high percentage of international medical graduates. These applicants, including myself, have brought unique skills and experiences from their training in different settings. In turn, this has shaped our perspectives and our priorities. As the world has become more interconnected and our country has become more diverse over the past few decades, this has been a huge boon.
Although it is a moment of triumph for our specialty that we are becoming more competitive, there's a danger we may become more homogenous. The data show that acceptance rates for U.S. graduates is 86% but for international medical graduates it's about 50%. It is difficult to compare individuals between these groups, but we have to be careful to ensure eligible applicants don't get overlooked.
At larger, institutional levels, solutions are few and far between. As individuals, however, program directors and selection committees should prioritize some slots for qualified international medical graduates, particularly those who can bring unique perspectives currently lacking in the U.S.
A more ambitious, but just as worthwhile, effort is to collaborate with foreign medical schools to promote rheumatology education and collaboration in general, so that those unable to match can have access to our training programs.
Third, rheumatology fellows have more extensive scholarly backgrounds. Successful applicants demonstrated a mean of 6.9 abstracts, presentations and publications, while those unable to match had a mean of 4.6. In fact, there has been a steady increase in the number of scholarly activities per applicant over the past five years. This extends to research experiences, where successful applicants have 3.65 research projects, compared with 2.5 for those who don't match.
Overall, this suggests there is at least some exposure and interest in academic medicine within the applicant pool. Rheumatology is always in need of academic powerhouses, and these new rheuma­tologists seem to filling the ranks well.
Caution: The quantity of publications and presentations may not necessarily reflect an increase in quality. Within our specialty and beyond, we have to ask ourselves if we are fueling a dangerous trend in which low-quality publications are being churned out simply to be competitive. Not only could this trend redirect fellow efforts from improving their clinical skills toward writing dubious manuscripts, but it could also lead them into the arms of predatory publishing outfits that charge huge fees but don't uphold high standards of peer review. Apart from providing insight to program directors that longer curriculum vitaes are not necessarily better, there isn't much that can be done.
Fourth, there has been a modest increase in volunteerism among applicants. Although rheumatology fellowship applicants are still behind many other specialties, such as radiation oncology, substantial increases in volunteerism have been made over the past five years. Professionalism includes acknowledging and upholding our social responsibilities. The data may not include what exact forms of volunteer work is being performed, but this may not really matter. Interestingly, the greater number of volunteer experiences only seems to distinguish successful applicants graduating from U.S. medical schools.
We can do quite a few things to encourage volunteerism among fellowship applicants and fellows in general. Personally, during interviews, I always ask about their particular volunteer experience and how it has shaped them. I also ask about plans to volunteer when they are a rheumatology fellow. Probing the motivations behind volunteer work and understanding how it relates to career goals can help differentiate more meaningful experiences from more perfunctory roles.
Fifth, as a whole, rheumatology applicants appear dedicated to the field. Very few applicants (only 10 in 2018) applied to another specialty apart from rheumatology. Although the details are murky, it appears that hedging bets on future specialties may not be a wise idea.
Final Thoughts
Years from now, those who were fortunate to match into the most accomplished, scholastic and competitive cohort to date will look back and reflect on their accomplishments and achievements as rheumatologists. A few may advise the next generation how they too can join in the grand adventure of being in the happiest specialty.
---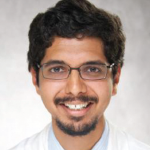 Bharat Kumar, MD, MME, FACP, RhMSUS, is the associate program director of the rheumatology fellowship training program at the University of Iowa, Iowa City. Follow him on Twitter @BharatKumarMD.
Reference
National resident matching program, charting outcomes in the match, specialties matching service, appointment year 2018. National Resident Matching Program, Washington, D.C., 2018.