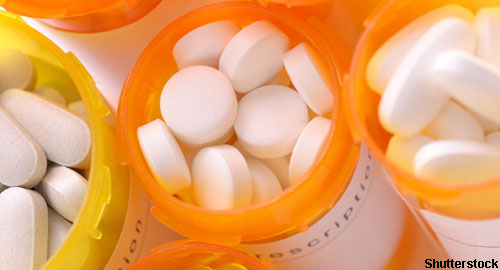 5-Year Data on Secukinumab in AS
During the 2018 ACR/ARHP Annual Meeting in October, researchers presented the results of the long-term, Phase 3 MEASURE 1 extension trial (NCT01863732). The trial is evaluating the efficacy and safety of secukinumab in patients with ankylosing spondylitis (AS). Secukinumab is a fully human monoclonal antibody that selectively neutralizes interleukin 17A. It's also the FDA-approved biological disease-modifying antirheumatic drug for treating AS other than anti-TNF agents.1
You Might Also Like
Also By This Author
During the study, researchers evaluated patient signs and symptoms, physical function and objective inflammation markers through five years of treatment. Patients were initially randomized to receive 10 mg/kg intravenous secukinumab at baseline and Weeks 2 and 4, followed by either 150 or 75 mg subcutaneous (SC) secukinumab every four weeks thereafter or a matched placebo. Based on a patient's ASAS 20 response, placebo-treated patients were re-randomized to receive either 150 or 75 mg SC secukinumab at Week 16 (non-responders) or Week 24 (responders).
ADVERTISEMENT
SCROLL TO CONTINUE
After the trial's initial two years, patients (n=274) entered the three-year extension study, with outcomes assessed at Week 260. Results were reported for all of these patients. A total of 84% of all patients in each active-treatment group (150 and 75 mg secukinumab) completed 260 treatment weeks.
Secukinumab was well tolerated, with no new safety signals. The treatment provided sustained efficacy across multiple AS domains, including signs and symptoms, physical function and objective inflammation markers. Patients who had dose escalation from 75 to 150 mg experienced improvement.
ADVERTISEMENT
SCROLL TO CONTINUE
Oliceridine Not Recommended for FDA Approval
At an October meeting of the Anesthetic and Analgesic Drug Products Advisory Committee of the U.S. Food and Drug Administration (FDA), the committee voted 8-7 against approving oliceridine.2 After the close vote, the FDA requested additional data on QT prolongation and indicated the submitted safety database was not adequate for the proposed dosing. The FDA also requested additional nonclinical data and validation reports.3
Oliceridine is a G-protein biased mu-opioid receptor ligand. The drug is being developed to treat moderate to severe acute pain in hospitals and other controlled clinical settings in which intravenous therapy is administered. Oliceridine is a new chemical entity with a mechanism facilitating more selective targeting of newly discovered pathways with the potential for fewer side effects.
The FDA advisory committee reviewed the full clinical development program for oliceridine, focusing on the Phase 3 APOLLO 1 and APOLLO 2 efficacy studies, as well as the Phase 3 ATHENA open-label safety study. The ATHENA safety study was designed to imitate real-world oliceridine use in a broad range of acute pain conditions in surgical and medical settings. In these clinical trials, oliceridine demonstrated efficacy compared with placebo, as well as safety and tolerability profiles consistent with the drug class.
ADVERTISEMENT
SCROLL TO CONTINUE