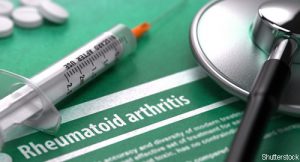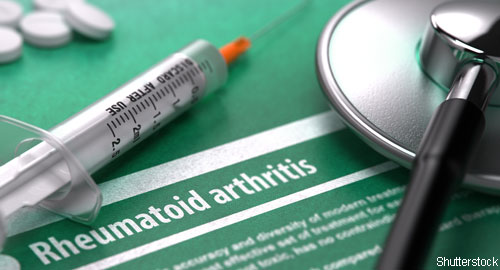 BALTIMORE—Rheumatoid arthritis (RA) is one of the most commonly encountered diseases in rheumatology. Thus, it's helpful to stay abreast of its most recent guidelines and research developments. At the 18th Annual Advances in the Diagnosis & Treatment of the Rheumatic Diseases, held May 13–14 at the Johns Hopkins School of Medicine, Baltimore, Clifton O. Bingham, MD, professor of medicine and director of the Arthritis Center at Johns Hopkins School of Medicine, provided an outstanding talk, addressing:
The application of RA guidelines to clinical decision making;
Recent drug safety findings; and
The monitoring of patient symptoms and improved shared decision-making practices.
Guidelines
Dr. Bingham noted EULAR's 2019 recommendations for the management of RA with synthetic and biological disease-modifying anti-rheumatic drugs (DMARDs) and the ACR's 2021 guideline for the treatment of RA have many overlapping recommendations, but they also contain some key differences.1,2
The EULAR guideline recommends methotrexate be part of the first-line treatment strategy for patients with RA. EULAR also recommends the short-term use of glucocorticoids when initiating or considering conventional synthetic DMARD therapy—albeit with tapering as rapidly as possible. In contrast, the ACR guideline conditionally recommends the use of DMARDs without glucocorticoids.
Additionally, the EULAR guideline advises that biologic DMARDs and targeted synthetic DMARDs always be combined with conventional synthetic DMARDs. Tapering biologic DMARDs or targeted synthetic DMARDs can be considered when a patient has achieved RA remission, which can potentially be followed by tapering conventional synthetic DMARDs.
On the other hand, the ACR guideline conditionally recommends the gradual discontinuation of methotrexate over tapering biologic DMARDs or targeted synthetic DMARD therapy. This approach is partly driven by the views of patients involved in the development of the guideline. Patients noted the difficulty of tolerating methotrexate due to side effects and limitations on alcohol intake, which make it less appealing.  
Treatments
For starting therapy, Dr. Bingham noted the ACR guideline recommends hydroxychloroquine or sulfasalazine as a first-line treatment for patients with low disease activity. However, through a series of clinical vignettes, he helped illustrate that disease activity for a patient can differ based on the measure being employed, such as the Clinical Disease Activity Index (CDAI), Disease Activity Score-28 for Rheumatoid Arthritis with ESR (DAS28 ESR) or others. Specifically, because the CDAI does not include inflammatory markers, such as ESR and C-reactive protein (CRP), patients with elevated markers may be misidentified as having low disease activity, particularly if they have fewer swollen or tender joints at the time of the exam.