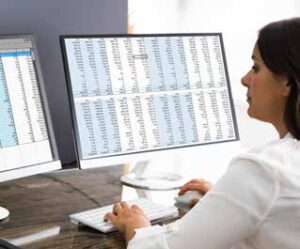 After 25 years, the American Medical Association (AMA) Current Procedural Terminology (CPT) office and outpatient evaluation and management (E/M) codes received a major overhaul. These changes, which went into effect Jan. 1, will help reduce administrative burden on providers and roll back some of the rigid requirements for E/M coding by simplifying the code selection criteria, making them more clinically relevant and intuitive.
The code changes will only affect CPT codes 99201–99215. Some of the key changes include:
ADVERTISEMENT
SCROLL TO CONTINUE
Elimination of history and physical examination as elements for code selection
Allowing providers to choose level of service based on medical decision making (MDM) or time
Modifications to the MDM criteria
Deletion of CPT code 99201
Adding guidelines for split/shared visits
Changes for billing prolonged service codes
History, Exam Required But Not Scored
The approved revisions to 99202–99215 require that a medically appropriate history and examination be performed; beyond this requirement, the history and exam do not affect coding. Instead, the E/M service level is chosen either by the level of MDM performed or by the total time spent performing the service on the day of the encounter.
Coding tip: According to the Centers for Medicare & Medicaid Services (CMS), medical necessity is still the overarching criterion in selecting a level of service. This means the history and exam still affect the E/M visit even though they are not used in the calculation of the overall level of services.
ADVERTISEMENT
SCROLL TO CONTINUE
Deletion of CPT 99201 (new patient, level 1)
Based on billing data, CPT code 99201 is rarely reported by almost all specialties for a level 1 new patient; therefore deleting it will have a relatively minimal impact on practices. CPT code 99211 (established patient, level 1) will remain as a reportable service.
Criteria for Code Selection in 2021
In 2021 and beyond, E/M code selection will be based on either 1) the level of MDM; or 2) the time performing the service on the day of the encounter. For step-by-step guidelines on code selection by MDM or time, click on the links below:
Definition of Time
The definition of time associated with the office and outpatient E/M CPT codes 99202–99215 has been revised from the typical face-to-face time to "total" time spent on the day of the encounter. Total time spent on the day of the encounter now includes non-face-to-face time as well, such as the time a provider spends reviewing diagnostic results after the patient goes home. The total time corresponding to CPT codes 99202–99215 has been defined at specific intervals. For example, to report code 99215, 40–54 minutes of total time must be spent on the date of the encounter.
ADVERTISEMENT
SCROLL TO CONTINUE
| | |
| --- | --- |
| Prior to Jan. 1, 2021 | Effective Jan. 1, 2021 (and beyond) |
| Time may only be used/selected if 50% of the encounter is spent on counseling and/or coordination of care. | Time can be used to select an E/M code whether or not counseling and/or coordination of care dominates the visit. |
| Time is based on only face-to-face activities on the date of service. | Time includes both face-to-face and non-face-to-face activities on the date of service. |
| Time criteria is based on a typical time for the level of service. | Time is based on defined intervals of time. |
Activities that Count Toward Time
Preparing to see the patient (e.g., review of tests)
Obtaining and/or reviewing separately obtained history
Ordering medications, tests, procedures
Referring and communicating with other healthcare professionals
Documenting clinical information in the electronic or other health record
Independently interpreting results (not separately reported) and communicating results to the patient/family/caregiver
Care coordination
2021 Time Intervals: CPT Codes 99202–99215
New Patient
Established Patient
Code
Time
Code
Time
99202
15–29 mins
99211
N/A
99203
30–44 mins
99212
10–19 mins
99204
45–59 mins
99213
20–29 mins
99205
60–74 mins
99214
30–39 mins
99215
40–54 mins
Medical Decision-Making Elements
The medical decision-making elements associated with CPT codes 99202–99215 consist of three components:
Number and complexity of problems addressed;
Amount and complexity of data to be reviewed and analyzed; and
Risk of complications and/or morbidity or mortality of patient management.
To select a level of E/M service, two of the three elements must be met or exceeded. The new medical decision-making Table 2 further outlines the criteria for the E/M code level selection.