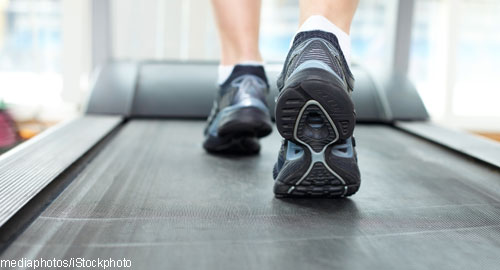 CHICAGO—The first-ever ACR/ARHP Annual Meeting Walking Challenge inspired 571 rheumatology professionals to track their steps during the 2018 Annual Meeting, competing to achieve the most steps taken in a four-day span.
Participants tracked their steps using their own personal devices, such as a Fitbit, Apple Watch or Garmin. Some used step trackers integrated into their smartphones (i.e., Apple Health or Google Fit). Altogether, participating attendees took 12.4 million steps from 8 a.m. Saturday, Oct. 20 through noon Tuesday, Oct. 23.
And the Winners Are …
In this year's contest, four rheumatologists received the top honors by achieving more than 40,000 steps. The first place winner, Mark Phelan, MD, took 152,281 steps—a feat he describes as a fun change from climbing mountains in and around County Cork, Ireland, where he practices.
Sixty-year-old Dr. Phelan had already been walking more than usual to regain strength after knee replacement surgery. When he learned of the Walking Challenge at the Annual Meeting, he immediately signed up.