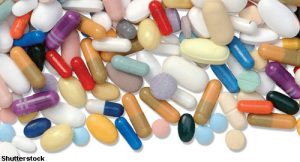 ABX464 is a once-daily, oral, investigational anti-inflammatory treatment that binds with the cap binding complex.1 Through complex mechanisms, the agent down regulates pro-inflammatory cytokines and chemokines, such as tumor necrosis factor (TNF) alpha, Il-6 and MCP-1, to halt inflammation.
France, Poland, Czech Republic and Hungary have authorized a 12-week, randomized, double-blind, placebo-controlled, multi-center phase 2a clinical trial, which will evaluate the safety, tolerability and preliminary efficacy of two once-daily, oral doses of ABX464. The treatment will be combined with methotrexate in patients with moderate to severe active rheumatoid arthritis (RA).
To participate, all patients (N=60) must have had an inadequate response to methotrexate and/or one or more TNF alpha inhibitors. Patients will be assigned to receive either 50 mg of ABX464, 100 mg of ABX464 or placebo.
The primary study endpoint is the safety and tolerability of ABX464 in these patients. Secondary endpoints will be efficacy indicators, such as the change from baseline of individual components of ACR, the proportion of patients achieving ACR20 response and change from baseline in Disease Activity Scores-28.
Data from this clinical trial are expected during the summer of 2020.
---
Michele B. Kaufman, PharmD, BCGP, is a freelance medical writer based in New York City and a pharmacist at New York Presbyterian Lower Manhattan Hospital.
Reference
Abivax. News release: Abivax treats first patient in phase 2a rheumatoid arthritis clinical trial of ABX464. 2019 Aug 1.