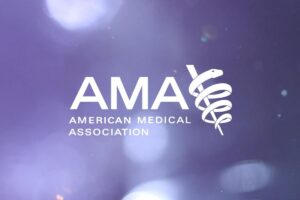 At the American Medical Association (AMA) Interim Meeting of the House of Delegates, held Nov. 12–15, the ACR led more than a dozen specialty societies and state medical associations to advance a resolution raising awareness of the practices of third-party pharmacy benefit administrators, and to advocate for bringing these entities under existing pharmacy benefit manager (PBM) regulations and future oversight efforts aimed toward PBMs.
During the meeting, the ACR also represented the interests of rheumatologists on other issues as they were considered by the House of Delegates. Topics to be debated and advanced include maintaining access to methotrexate, protections for physicians practicing evidence-based medicine, promoting state graduate medical education funding and international medical graduate (IMG) employment, and many other issues impacting the rheumatology community.
ADVERTISEMENT
SCROLL TO CONTINUE
The ACR's Resolution 820, "Third-Party Pharmacy Benefit Administrators," calls upon the AMA to advocate that third-party pharmacy benefit administrators, also considered specialty drug management organizations, fall under the existing pharmacy benefit managers (PBM) regulatory framework and statute, and require licensing, registration and transparency reporting from these entities. The resolution further calls on the AMA to advocate for third-party administrators to be included in future PBM oversight on the state and federal levels. Joining the ACR's resolution in support as cosponsors are the American Academy of Allergy, Asthma & Immunology, American Academy of Dermatology, American Academy of Neurology, American Academy of Ophthalmology, American College of Gastroenterology, American Society of Hematology, American Society for Clinical Oncology, North American Neuro-Ophthalmology Society, American Gastroenterological Association, American Contact Dermatitis Society, American Society of Dermatopathology, Florida Medical Association, Iowa Medical Society, Arizona Medical Association and Utah Medical Association.
The resolution draws attention to harmful third-party administrator business practices that disregard patient health and quality of life. These third-party pharmacy benefit administrators, also considered specialty drug management organizations, operate similarly to PBMs without being referred to as such. Most currently provide and pitch their services to large employers' self-funded plans. Their practices are highly concerning and disruptive to patient care and interfere in patient care decisions in a number of ways, including:
ADVERTISEMENT
SCROLL TO CONTINUE
Aggressive monitoring of biologics;
Promoting forced switching to a preferred biologic or biosimilar;
Enforcing treatment tapering without provider input;
Limiting access to U.S. Food & Drug Administration (FDA) approved treatments; and
Creating unnecessary disruptions and delays in treatment.
These organizations claim to use data and real-world evidence to identify cost-effective drugs for patients. Unfortunately, third-party administrators look for the lowest-cost treatment and shift decision making about the best treatment for a patient away from the patient-provider decision.