For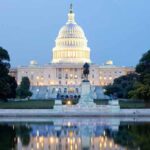 the American Medical Association (AMA) House of Delegates Special Meeting this month, the ACR has introduced and will lead two resolutions intended to protect rheumatology practices and improve patient access to treatments.
Also By This Author
The AMA House of Delegates Special Meeting will be held virtually Nov. 12–16. During this meeting, the ACR's delegation will advance its Resolution 214, Stakeholder Engagement in Medicare Administrative Contractor Policy, and Resolution 215, Pharmacy Benefit Manager Reform as a State Legislative Priority.
ADVERTISEMENT
SCROLL TO CONTINUE
The ACR considers and introduces resolutions based on its positions and policies and the work of ACR committees and the Board of Directors.
Medicare Administrative Contractors & Local Coverage Articles
The ACR delegation introduced Resolution 214 on Medicare Administrative Contractor (MAC) policy because of the continued use by MACs of Local Coverage Articles (LCAs) to unilaterally issue policy changes that may have the effect of restricting coverage or access. One example is the decision to downcode, or reimburse administration of certain highly complex biologics at Medicare's simple therapeutic administration rate.
ADVERTISEMENT
SCROLL TO CONTINUE
With LCAs, MACs can make significant policy changes without any requirement to provide data, scientific justification or evidentiary review related to the decisions, any notice-and-comment period for stakeholder input, nor any opportunity for reconsideration. MACs continue to make downcoding changes through LCAs without having to provide stakeholders any scientific explanation of why only the simple therapeutic code is being allowed for those drugs or information about what decision criteria and data the MACs are using. These changes often provide no opportunity for reconsideration, despite evidence-based considerations showing how biologics' high complexity and safety risks meet the definition for reimbursement under the complex chemotherapy codes. These changes have significant repercussions for providers' ability to treat patients.
If passed, the ACR's Resolution 214 would address these problems by having the AMA:
Oppose policy changes through LCAs that could restrict coverage or access without the provision of data, decision criteria, evidentiary review and stakeholder engagement;
Engage with the Centers for Medicare &Medicaid Services (CMS) to have the agency prevent MACs from issuing such changes unilaterally without such data and engagement of stakeholders;
Immediately invalidate any LCAs that potentially restrict coverage and access and require a restart of processes including stakeholders; and
Advocate to Congress for clarifying language that would reinstate a role for local Contractor Advisory Committees (CACs) in review processes going forward, addressing unintended outcomes of changes in 21st Century Cures Act that allowed local CACs to be left without a voice or purpose.
Joining the ACR's Resolution 214 as supporting cosponsors are the American Academy of Allergy, Asthma & Immunology; American Academy of Dermatology; American Academy of Ophthalmology; American Society of Dermatopathology; Association for Clinical Oncology; Society for Investigative Dermatology; and American Gastroenterological Association.