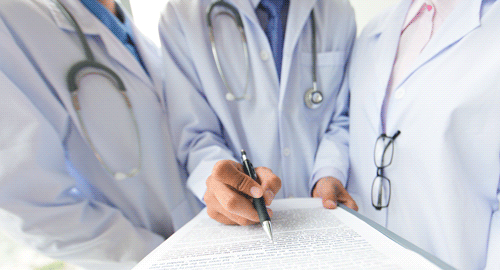 Early this year, the ACR was awarded an innovation grant from the American Society of Association Executives (ASAE) for a proposal designed to engage its members about health disparities among patients with rheumatic diseases.1 The program's first phase will focus on creating plans to diminish racial and ethnic disparities for those patients.
Also By This Author
The goal of ASAE's Innovation Grants Program, which began funding ideas in 2013, is to "provide awards to support creative exploration and project development that will raise the association community's awareness of and engagement with innovative ideas and projects," according to the ASAE website. The program is supported by SunTrust Foundation, GEICO and law firm Whiteford, Taylor & Preston. The ACR was one of five 2018 winners. The others are the Association of College and University Housing Officers—International, the BBB Wise Giving Alliance, the International Association of Fairs and Expositions and the National Association of School Nurses.
ADVERTISEMENT
SCROLL TO CONTINUE
The ACR's $10,000 grant will fund a new program: Uniting Collaborators for Innovation (UCOIN). The initiative's goal is to reduce disparities by serving as "a career development incubator for members," according to grant application documents. Rheumatologist S. Sam Lim, MD, MPH, ACR's UCOIN Working Group chair, says that one of the first steps in addressing disparities is to encourage rheumatologists to pursue potentially innovative ideas.
"Throughout their training, healthcare professionals gain the knowledge and skills to become capable clinicians, researchers and academicians," says Dr. Lim, professor of medicine in the Division of Rheumatology at Emory University School of Medicine, Atlanta. "But learning how to build a career—to adeptly navigate day-to-day realities, be confident, become expert in the subject matter of a field—takes more. Therefore, an additional and external place where rheumatology professionals with common interests [can] get support … [enables] an important opportunity for growth."
ADVERTISEMENT
SCROLL TO CONTINUE
And the timing for this opportunity may never have been more important, he says.
Increased Diversity
"The reason for this focus is that people of color in the U.S. are disproportionately affected by several rheumatic diseases," Dr. Lim says. "Additionally, Americans are more racially and ethnically diverse than in the past, and projections show that there will not be a single racial or ethnic majority by 2055. Thus, for ACR members, the professional and societal consequences of health disparities will continue to grow."
Dr. Lim adds that ACR membership itself will only become more diverse over time, as well—a point also noted in the 2015 ACR Workforce Study of Rheumatology Specialists in the U.S.2 To be clear, addressing the association's diversity is not part of the scope of the grant, but engaging all ACR members on racial and ethnic disparities in patients—with a focus on minority members—may, in turn, draw more people of color to the specialty.