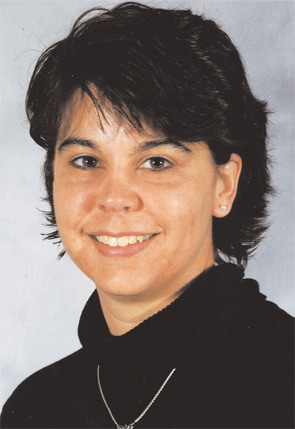 Kelli Dominick Allen, PhD
With many professions, getting that initial experience in an area of expertise is the hardest part of building a career. Kelli Dominick Allen, PhD, can testify that this holds true for new research scientists, or junior investigators.
You Might Also Like
Explore This Issue
April 2007
Also By This Author
"So often, it can be hard for junior investigators to secure adequate funding, particularly as a principal investigator on their first grant," states Dr. Allen, who is building her career in rheumatology research at Durham VA Medical Center (N.C.). "Until you get that first big research project under your belt and solid experience as a lead investigator, funding can be difficult. But you often can't get that kind of experience without initial funding opportunities."
ADVERTISEMENT
SCROLL TO CONTINUE
Dr. Allen's ACR REF Health Professional New Investigator Award was a major turning point in her career. "Although I had a lot of previous research experience, most of that time was spent assisting already established projects as a co-investigator," she says. "The REF gave me my first major opportunity as a lead investigator, and that experience will have such a positive effect on my research career."
With a background in exercise physiology, Dr. Allen was first exposed to rheumatology at Duke University Medical Center, after completing her master's at Wake Forest University. At Duke she worked on clinical trials evaluating the effects of physical activity on chronic conditions, including osteoarthritis and fibromyalgia. "While working on these clinical trials, I really developed an interest in the rheumatic diseases … perhaps because the rheumatic conditions often had fewer treatment options and because of the impact of pain on daily living," says Dr. Allen. "There seemed to be a real need for improved pain management techniques, and I saw that as a real opportunity to blend my background in exercise physiology with a new course of research in arthritis pain management."
ADVERTISEMENT
SCROLL TO CONTINUE
Dr. Allen earned her PhD in Biobehavioral Health at Penn State University, and continued to participate in research projects focused on arthritis pain and pain management. Many of those projects concentrated on osteoarthritis. With several years of experience as a research assistant and co-investigator, she was eager to launch her own project as a lead investigator.
She was excited to learn about the ACR REF Health Professional New Investigator Award, a newly developed award program that provides significant research funding to junior investigators with limited prior research experience. "This award was really geared toward the junior investigator like very few other awards I'd seen," says Dr. Allen. "The REF didn't have stringent requirements about previous funding to qualify for this award, nor did they have stipulations about previous lead investigator experience as a criterion for selection. Basically, the award was custom-tailored for the junior investigator looking to become a lead researcher."