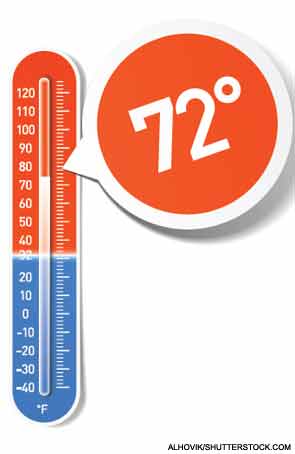 SAN DIEGO—Known for its year-round temperate weather, San Diego offered more than 15,000 attendees of the 77th ACR/ARHP Annual Meeting only one day of chilly rain amid a week of bright sunshine. The meeting's nearly 400 educational sessions and Exhibit Hall were bustling with activity.
ADVERTISEMENT
SCROLL TO CONTINUE
First-time attendee Myrthe van der Ven, a trainee at Erasmus MC in The Hague, Netherlands, came to the meeting to learn more about rheumatology research and to network. van der Ven presented a poster of her institution's study comparing ultrasound equipment in arthritis imaging. "It's a pretty big meeting! I think a lot of people are coming by to look at all the posters, which is good," she said. She attended mostly clinical sessions on rheumatoid arthritis (RA) and imaging techniques. Coming from the chilly fall weather in The Hague, she was pleased by the site of the meeting. "San Diego is really pretty and has good weather. I love the view from my hotel room, and I have been out to dinner with my colleagues," she said.
van der Ven was one of the scientific attendees at the meeting, including researchers, clinicians, fellows, and health professionals. The rest of the meeting's attendees included exhibitors from industry, consultants, and press, noted Karol Flowers, senior specialist for the annual meeting at the ACR, which is headquartered in Atlanta. Highlights included the opening lecture, "Life at the Speed of Light," which drew several thousand attendees on Sat., Oct. 26. This discussion of genomic research breakthroughs was delivered by biologist J. Craig Venter, PhD, the founder and chairman of the J. Craig Venter Institute in San Diego. (See p. 25 for more on the opening lecture.)
ADVERTISEMENT
SCROLL TO CONTINUE
Old Favorites and New Tech
One popular annual event, the Thieves' Market case presentation, added new technology this year, said Flowers. Held on Sun., Oct. 27, participants were able to use an automated audience response system to answer multiple-choice questions via text or web. An average of 200 people responded to each survey question during the session, she said. A few technical glitches were quickly overcome and audience response was around 15%.
The third annual Jeopardy-style Knowledge Bowl final-round competition on Mon., Oct. 28, attracted more than 3,300 attendees, said Flowers. "The Knowledge Bowl final round is quickly becoming an ACR must-attend session," she said. "This highly competitive, spirited session involved quite a bit of audience input and influence this year regarding some calls that the judges made about correct and incorrect answers. The audience input actually spurred the judges to reconsider some of their calls."
In the busy Exhibit Hall, the ACR offered booths with information on training and education courses, Maintenance of Certification offerings, and practice management. At the Maintenance of Certification booth, Katie Duggan, director of certification at the ACR, looked up certification records for rheumatologists and offered information on training courses in ultrasound imaging. A representative of the American Board of Internal Medicine was on hand to answer certification questions as well, said Duggan.
ADVERTISEMENT
SCROLL TO CONTINUE
At the nearby Practice Management and Coding booth, Antanya Chung, director, practice management for the ACR, answered questions on the upcoming ICD-10 coding changes that U.S. rheumatology practices must adopt in October 2014. "People have a lot of questions about what is coming in 2014," said Chung. Attendees asked her questions about new codes for specific treatments, such as infusions, as well as about the likelihood of a practice audit. "Auditors are looking for fraud. I'm answering a lot of coding questions to avoid red flags and overbilling," said Ms. Chung. "We are trying to give members information to keep them up to date and to keep their staffs educated" about the new codes, she said. (See pp. 16 and 39 for more on ICD-10 coding changes.)
For longtime attendees of the meeting like Edward Amento, MD, a rheumatologist practicing in Sunnyvale, Calif., the most noticeable change over the years has been the increasing attendance. "I've attended most of the ACR meetings since the late 1970s," said Dr. Amento. Taking a break in the sun-filled, glass-encased atrium of the San Diego Convention Center, Dr. Amento was leafing through his spiral-bound session tracker to identify what presentations he planned to attend. "Mostly, I am interested in the scientific sessions, anything to do with immunology information or connective tissue diseases," he said. The annual meeting always attracted international attendees, "but even more so now," he added. The beautiful weather of San Diego had to add to the appeal, he said, although he said most of the annual meeting sites are inviting.
While waiting for a session to begin, another regular attendee, Gary Klipple, MD, associate professor, division of rheumatology at the University of Tennessee in Knoxville, said that he mapped out the sessions he planned to attend at the meeting months in advance. "Usually I pick out sessions in areas I'm a little less familiar with, or on topics that I haven't updated on recently," he said. He was pleased by the array of topics this year's meeting offered, especially the session on the evolution of RA-related autoantibody responses during the preclinical phase of autoimmunity. "This topic has reached a time where they are sort of summing up what's been going on, and it's really appropriate to do that at this time. That's why I'm here!"
---
Susan Bernstein is a writer based in Atlanta.