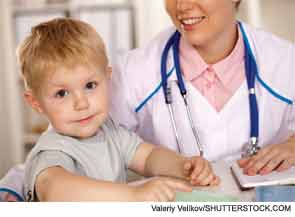 Pediatric residents can learn more about opportunities in rheumatology through the Pediatric Rheumatology Residents Program.

Each year, the ACR hosts its annual Pediatric Rheumatology Residents Program during the ACR/ARHP Annual Meeting. This program was initiated in 2001 by the late Sue Bower, MD, as a way to motivate outstanding pediatric house officers to pursue subspecialty training in pediatric rheumatology and, in turn, increase the pediatric rheumatology workforce. To date, this program has enabled more than 280 residents in the U.S. and Canada to attend annual meetings.
To be considered for the program, residents must be nominated by their program directors and have demonstrated an interest in rheumatology, but be undecided regarding additional subspecialty training. They must also be enrolled in an Accreditation Council for Graduate Medical Education–accredited pediatric or medicine/pediatric residency program, or a similar program in Canada accredited by the Royal College of Physicians and Surgeons of Canada.
ADVERTISEMENT
SCROLL TO CONTINUE
We asked Mara Becker, MD, a past participant and pediatric rheumatologist at Children's Mercy Hospitals and Clinics in Kansas City, Mo., to share her experience of going through the ACR's Pediatric Rheumatology Residents Program.
FTC: Tell us about your experience attending the Pediatric Rheumatology Residents Program at the ACR annual meeting in 2002?
ADVERTISEMENT
SCROLL TO CONTINUE
Dr. Becker: It was quite an experience! The meeting seemed huge and so hard to get a handle on, but also very exciting and amazing at the same time. There was a good mix of educational programs and research programs. I remember people telling me it gets more manageable every year, and not to get too overwhelmed the first year, or first few years. It was good advice!
FTC: What did you experience during that program that helped you decide to enter a pediatric rheumatology fellowship?
Dr. Becker: I think being exposed early to the vast opportunities available in rheumatology is what really sealed the deal for me. There is no better place to be exposed to these opportunities and possibilities than at the annual meeting.
ADVERTISEMENT
SCROLL TO CONTINUE
FTC: Do you think that the residents program at the annual meeting gave you an understanding of the field of rheumatology and your options if you entered fellowship training?
Dr. Becker: Absolutely, but to an extent. The reality is, as a resident, your view is naturally narrow, and it is not until you are truly entrenched in the field every day that the full realization hits you. Sometimes it takes years to really know the full extent of the opportunities.