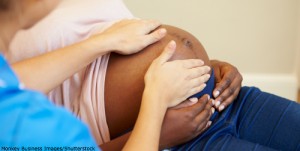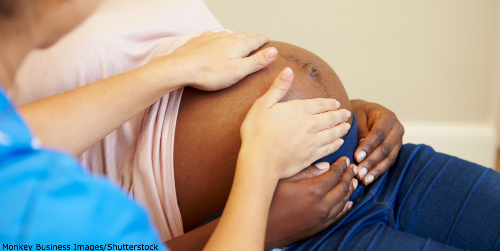 ACR CONVERGENCE 2020—Adding a tumor necrosis factor (TNF) blocker to another treatment could greatly lower the risk of serious complications during pregnancy for women who have antiphospholipid syndrome (APS) with lupus anticoagulant, according to early results of a phase 2 trial presented at ACR Convergence 2020.
The findings could mean life-changing opportunities for women at high risk for pregnancy complications, according to Jane Salmon, MD, Collette Kean Research Chair at the Hospital for Special Surgery, New York, and professor of medicine and professor of obstetrics and gynecology at Weill Cornell Medicine, New York, speaking in the Rheumatology Research Foundation Memorial Lectureship to Honor Shaun Ruddy, MD. Dr. Salmon is co-lead of the IMPACT trial, which is testing the use of certolizumab in a group of women at very high risk of major pregnancy complications.
"This is remarkable work and will potentially change the care of women during their pregnancy," said session moderator Michael Weinblatt, MD, John R. and Eileen K. Riedman Professor of Medicine at Harvard Medical School, Boston, and R. Bruce and Joan M. Mickey Distinguished Chair in Rheumatology at Brigham and Women's Hospital, Boston.
Fetal Mortality & Preeclampsia Rates Remain High
The findings come at a time when pregnancy is considered safer for women with lupus, but the risk of preeclampsia and poor fetal outcomes remains high in certain patients, Dr. Salmon said.
"In-hospital maternal mortality in women with lupus has dramatically decreased," she said, pointing to a nationwide study with data from 1998–2015.1 But the same study showed fetal mortality in the pregnancies of women with lupus over that time did not improve nearly as much, remaining two to three times higher than in women without lupus, and rates of preeclampsia have actually been rising among women with lupus.
Dr. Salmon traced the line of research that led to this latest therapeutic breakthrough.
Prior research found inhibiting inflammation that caused placental injury—specifically, blocking C5a and C5a-receptor interactions—rescued pregnancy in mice injected with antiphospholipid antibodies. The presence of antiphospholipid antibodies has proved the strongest predictor of pregnancy complications in women with lupus.
Given the importance of activated inflammatory cells, investigators focused on TNFα, which is released by these cells and has been successfully targeted to prevent injury of other tissues. In pregnant mice that received antiphospholipid antibodies, as well as an antibody-independent mouse model with a preeclampsia-like syndrome, TNFα blockade was able to rescue pregnancy and normalize the development of the placenta, researchers found.2