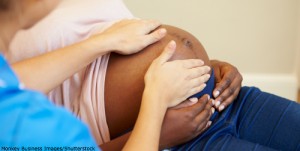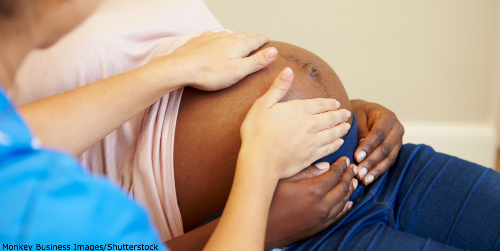 ACR CONVERGENCE 2020—Adding a tumor necrosis factor (TNF) blocker to another treatment could greatly lower the risk of serious complications during pregnancy for women who have antiphospholipid syndrome (APS) with lupus anticoagulant, according to early results of a phase 2 trial presented at ACR Convergence 2020.
Also By This Author
The findings could mean life-changing opportunities for women at high risk for pregnancy complications, according to Jane Salmon, MD, Collette Kean Research Chair at the Hospital for Special Surgery, New York, and professor of medicine and professor of obstetrics and gynecology at Weill Cornell Medicine, New York, speaking in the Rheumatology Research Foundation Memorial Lectureship to Honor Shaun Ruddy, MD. Dr. Salmon is co-lead of the IMPACT trial, which is testing the use of certolizumab in a group of women at very high risk of major pregnancy complications.
ADVERTISEMENT
SCROLL TO CONTINUE
"This is remarkable work and will potentially change the care of women during their pregnancy," said session moderator Michael Weinblatt, MD, John R. and Eileen K. Riedman Professor of Medicine at Harvard Medical School, Boston, and R. Bruce and Joan M. Mickey Distinguished Chair in Rheumatology at Brigham and Women's Hospital, Boston.
Fetal Mortality & Preeclampsia Rates Remain High
The findings come at a time when pregnancy is considered safer for women with lupus, but the risk of preeclampsia and poor fetal outcomes remains high in certain patients, Dr. Salmon said.
ADVERTISEMENT
SCROLL TO CONTINUE
"In-hospital maternal mortality in women with lupus has dramatically decreased," she said, pointing to a nationwide study with data from 1998–2015.1 But the same study showed fetal mortality in the pregnancies of women with lupus over that time did not improve nearly as much, remaining two to three times higher than in women without lupus, and rates of preeclampsia have actually been rising among women with lupus.
Dr. Salmon traced the line of research that led to this latest therapeutic breakthrough.
Prior research found inhibiting inflammation that caused placental injury—specifically, blocking C5a and C5a-receptor interactions—rescued pregnancy in mice injected with antiphospholipid antibodies. The presence of antiphospholipid antibodies has proved the strongest predictor of pregnancy complications in women with lupus.
ADVERTISEMENT
SCROLL TO CONTINUE
Given the importance of activated inflammatory cells, investigators focused on TNFα, which is released by these cells and has been successfully targeted to prevent injury of other tissues. In pregnant mice that received antiphospholipid antibodies, as well as an antibody-independent mouse model with a preeclampsia-like syndrome, TNFα blockade was able to rescue pregnancy and normalize the development of the placenta, researchers found.2
Armed with this information, Dr. Salmon said, her team set out to identify factors that conferred the most risk during pregnancies for women with APS, lupus or both to design a trial for treatment of the women with the highest risk of complication. In the PROMISSE study (Predictors of Pregnancy Outcome in Systemic Lupus Erythematosus and Antiphospholipid Syndrome), researchers followed 755 pregnant patients with lupus, antiphospholipid antibodies or both, along with healthy controls, from 2003–2014.
Overall, at least one adverse pregnancy outcome—including fetal death, neonatal death, preterm delivery or small size for gestational age—occurred in 19% of lupus patients. The factor conferring the highest risk was positivity for lupus anticoagulant, which had an odds ratio (OR) of 8.32 when compared with negative status. They also found that current antihypertensive drug use was one of the biggest predictors for such an outcome. Being non-Hispanic was protective (OR=0.45).3
The rate of an adverse pregnancy outcome was 58% among the 50 women known to be lupus anticoagulant positive—or who were lupus anticoagulant negative but non-white or Hispanic—and treated with antihypertensive medications. The rate of fetal or neonatal death was 22% among these patients.
The IMPACT Trial
In the IMPACT trial (Improve Pregnancy in APS with Certolizumab Therapy), a phase 2 open-label study, the TNFα blocker certolizumab was added to a regimen of heparin and low-dose aspirin in high-risk pregnancies in women with clinical APS—with or without lupus—and persistently positive for lupus anticoagulant.
Based on data from the PROMISSE trial, the expectation was that 44% of these pregnancies would have an adverse outcome of fetal death at greater than 10 weeks' gestation or preterm delivery at less than 34 weeks due to preeclampsia and placental insufficiency. Certolizumab is already approved for treatment of rheumatoid arthritis (RA), psoriatic arthritis, ankylosing spondylitis and Crohn's disease, and isn't transferred across the placenta.
Doses of certolizumab were similar to those used in RA and Crohn's disease, with the first dose at eight weeks and six days of gestation to target abnormal development of the placenta, which starts early and is usually found at 12–15 weeks. Certolizumab is discontinued at 28 weeks, after which benefit is unlikely.
With a trial target of 50 participants, 27 patients have been enrolled, 23 of whom have completed pregnancies that can be evaluated. Only three—or 13%—of the women experienced a primary outcome, far lower than the 44% expected. One fetal death occurred at 10.3 weeks of gestation, along with two cases of preeclampsia with births at less than 34 weeks.
"Though it's a small number, we are quite optimistic and looking forward to continuing the trial," Dr. Salmon said. "Treatments to prevent poor pregnancy outcomes require an understanding of mechanisms of injury, and one needs animal studies and human observational studies to develop that understanding. But one can apply that understanding to test new treatments, and that's—in fact—what we're doing."
---
Thomas Collins is a freelance medical writer based in Florida.
References
Buyon JP, Kim MY, Guerra MM, et al. Predictors of pregnancy outcomes in patients with lupus: A cohort study. Ann Intern Med. 2015 Aug 4;163(3):153–163.
Gelber SE, Brent E, Redecha P, et al. Prevention of defective placentation and pregnancy loss by blocking innate immune pathways in a syngeneic model of placental insufficiency. J Immunol. 2015 Aug 1;195(3):1129–1138.
Mehta B, Luo Y, Xu J, et al. Trends in maternal and fetal outcomes among pregnant women with systemic lupus erythematosus in the United States: A cross-sectional analysis. Ann Intern Med. 2019 Aug 6;171(3):164–171.