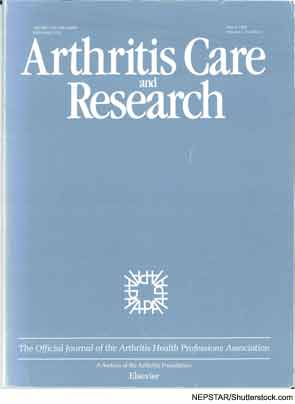 Then
You Might Also Like
Explore This Issue
June 2013
Also By This Author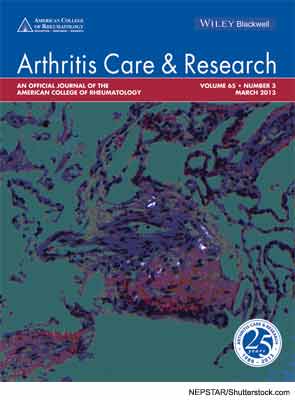 Now
Growing a journal, says Marian T. Hannan, DSc, MPH, current editor of Arthritis Care & Research (AC&R), is comparable to bringing fresh water to a village: "Twenty-five years ago, we installed our tap and got fresh water from the spring for the first time," she says of AC&R's origins. "Now we not only have fresh tap water for many people, we're incorporated into the town and the city. We've got water running all over the place, and it's nourishing current and future occupants—everyone who consumes the information that's in the journal."
ADVERTISEMENT
SCROLL TO CONTINUE
The metaphor serves to illustrate the journal's current reach and stature in the domain of clinical and epidemiological research, says Dr. Hannan, who is a senior scientist at the Institute for Aging Research at Hebrew SeniorLife and also an associate professor at Harvard Medical School in Boston.
The journal's 25-year history features many milestones (See timeline). From its beginnings in 1988 as a stand-alone quarterly journal of the Arthritis Health Professions Association (the precursor to the ARHP and part of the Arthritis Foundation when AC&R launched), to its bimonthly and then monthly publication as a section of Arthritis & Rheumatism (A&R), to its separation in 2010 as a stand-alone monthly journal, AC&R has evolved and thrived due to the steadfast support of its editors, the ACR, and the ACR Committee on Journal Publications (CJP).
ADVERTISEMENT
SCROLL TO CONTINUE
Challenging Beginnings
In its first years, the journal's editors were challenged to secure original research papers for the quarterly publication. Graciela S. Alarcón, MD, MPH, emeritus professor of medicine at the University of Alabama at Birmingham School of Medicine, served as the journal's second editor from 1990–1994 and recalls attending meetings of the former National Institutes of Health–funded Multipurpose Arthritis Centers to encourage submissions to AC&R. "But we were competing with journals that were already in the Index Medicus and had a nice impact factor; our journal was still unproven," she says. During her editorship, Dr. Alarcón initiated thematic sections and issues with guest editors who invited papers from experts in each specific theme, an innovation that was well received and continues today.
The editorial board's tent expanded—to include a wider array of specialties and international members—when Leigh F. Callahan, PhD, professor of medicine at the Thurston Arthritis Research Center at the University of North Carolina at Chapel Hill, became editor in 1995. Dr. Callahan served as an associate editor under the publication's first editor, Donna J. Hawley, MSN, EdD, director of institutional research at Wichita State University in Wichita, Kan. The journal increased its page count and began bimonthly publication during Dr. Callahan's tenure as editor. Even so, she says, "When I took over as editor, we were still trying to get people to send their best work to us." She credits then-editor of A&R, William P. Arend, MD, professor of medicine in the division of rheumatology at the University of Colorado in Denver, with helping to grow the journal by encouraging submissions from colleagues.