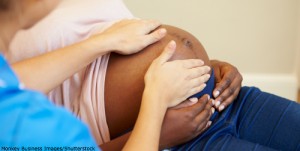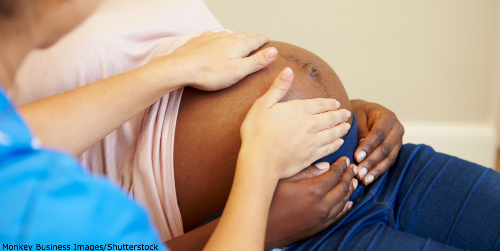 Neonatal lupus erythematosus (NLE) can result in life-threatening congenital heart block. Although the pathogenic mechanisms behind NLE remain unknown, NLE is associated with antibodies to Ro and La. These antibodies originate with the mother, and researchers theorize that if the fetal cardiac myocyte undergoes apoptosis, intracellular Ro and La antigens become present on the cell surface, where they can bind with the circulating maternal anti-SSA/Ro-SSB/La antibodies. Scientists hypothesize that the antibodies trigger an inflammatory cascade that leads to unchecked fibrosis. Unfortunately, this theory has not been confirmed, and thus, the exact role that the circulating maternal antibodies play in pathogenesis is still unknown.
You Might Also Like
Also By This Author
The picture becomes more clouded by evidence that underlying fetal genetic susceptibility to NLE can also contribute to pathology. Twin studies have driven this more nuanced understanding of NLE. In particular, a report of monozygous twins revealed a clinical discordance that was associated with chromosome X inactivation. Although only one of the identical twins had NLE, both infants had a high rate of anti-Ro/SSA antibodies from their biological mother, who was asymptomatic for lupus.
ADVERTISEMENT
SCROLL TO CONTINUE
Albert Sean Chiou, MD, a resident physician at Stanford University School of Medicine in Palo Alto, Calif., and colleagues published their case study online on March 9 in JAMA Dermatology. They described an infant with cutaneous NLE who had been conceived from an oocyte donation pregnancy.
"We describe the first case to our knowledge of cutaneous manifestations of NLE developing in an infant conceived from a healthy oocyte donor and born to a gestational mother with a history of autoimmune disease with circulating anti-Ro and anti-La antibodies," write the authors in their discussion. "The pathogenesis of NLE is thought to involve a complex interplay between maternal factors, such as circulating autoantibodies, the in utero environment and underlying fetal genetic susceptibility. It has been difficult to assess the relative contributions of these factors because in nearly all cases, the infant is related to the affected mother."
ADVERTISEMENT
SCROLL TO CONTINUE
The patient first presented at 4 weeks old as a healthy, full-term Asian American female infant with a 10-day history of annular, erythematous scaling plaques of the forehead and bilateral preauricular and postauricular regions. A punch biopsy of a facial lesion revealed vacuolar interface changes overlying a dense lymphohistiocytic infiltrate with numerous neutrophils. At 8 weeks old, the infant's liver function test results peaked and then trended downward until they normalized at age five months.
The results suggest that NLE can occur in the absence of autoimmunity in the maternal genetic donor and, thus, a gestational mother with a history of autoimmune disease is sufficient to trigger the pathology of NLE. The authors note that their report is consistent with another case study in the rheumatology literature that describes an infant who was born to a surrogate mother with circulating anti-Ro/SSA antibodies who developed heart block after birth. Although the infant was not diagnosed with NLE, the presence of heart block could have reflected cardiac-predominant NLE.