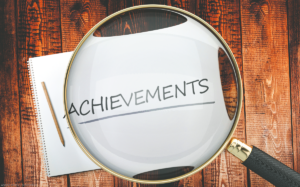 During the past three years, Marcus Snow, MD, FACR, has deftly guided the ACR's Committee on Rheumatological Care (CORC) to support members through many hurdles, including the COVID-19 pandemic, challenges to improve patient access to therapies and navigating the biosimilar boom. He's also brought his strong ability to lead to make positive changes to the structure and operation of the committee itself.
Recognizing CORC Accomplishments
As Dr. Snow prepares to step down as CORC chair, the ACR reflected on his highly productive tenure and noted several key CORC accomplishments that have impacted the practice of rheumatology. In collaboration with other volunteer leaders, Dr. Snow and CORC have:  
Led the development of COVID vaccine updates for members and resources for members and patients;
Created guidance for members on JAK inhibitors in relation to black box warnings;
Drafted many position statement updates, including a new position statement on the Value of Rheumatology;
Helped create the ACR's Community Practice Council (CPC) to address and engage private practice rheumatology colleagues;
Restructured the way CORC approaches its work throughout the year, adapting the rhythm of volunteer work and meetings to allow for more productivity while keeping up with the needs of the rheumatology community; and
Worked with the committee and ACR staff to leverage new ways to connect members and deliver information, including town halls, podcasts and other resources.
"The rheumatology community has been fortunate to have Dr. Snow at the helm of CORC," notes Adam Cooper, MS, vice president of practice, advocacy & quality for the ACR. "His personal leadership style and commitment to spurring collaborative efforts, both within and beyond CORC, have been key, especially given the rapid expansion of issues impacting the practice of rheumatology over the past three years."
For Dr. Snow, these and the many other achievements he led through CORC represent powerful learning experiences that have changed him and inspired his career trajectory as an associate professor of medicine at University of Nebraska Medical Center, Omaha. "The practice of rheumatology is not easy and the additional administrative burden that is increasingly put upon us on a daily basis can wear you down," he says. "Through volunteering with the ACR, I've been able to help fight those battles and try to help build things the way they should be. I think the fact that we can make a difference in how rheumatology is practiced is so energizing."