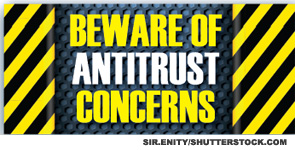 The Antitrust Division of the Federal Trade Commission (FTC), the Department of Justice (DOJ), and state Attorneys General have been aggressively enforcing antitrust laws in the healthcare market. The FTC views the challenges to certain healthcare transactions as an important element in controlling the cost of healthcare where the transactions have, in its view, an anticompetitive affect on the market. Navigating the antitrust laws is important for healthcare systems, hospitals and physician practices that are looking at consolidation, mergers or other forms of collaboration as a means to meet the current economic constraints and other challenges in the healthcare industry.
The discussions and activities associated with entering into a merger or other collaboration between and among providers must comply with the antitrust laws, which prohibit any concerted action that suppresses, or that facilitates the suppression of, competition. A number of federal antitrust laws exist and are generally enforced by the FTC and the DOJ. State antitrust laws are enforced by the state Attorney General.
Transaction Discussion & Negotiation
The meetings, discussions and communications among providers in furtherance of a potential merger may constitute concerted action for antitrust purposes when they involve independently practicing physicians and physician groups or healthcare entities that may be viewed as competitors. Accordingly, any discussions or actions that could lead to anticompetitive conduct need to be avoided.