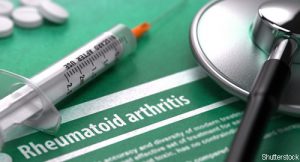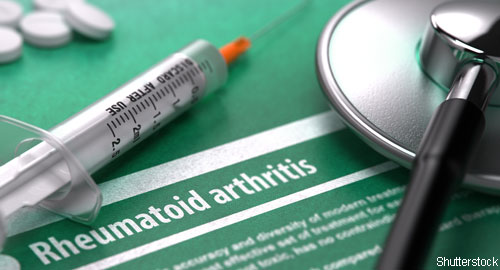 A recent multi-center, retrospective study evaluated the retention rates and discontinuation reasons for biologic disease-modifying antirheumatic drugs (bDMARDs) in rheumatoid arthritis (RA) patients aged 65 years and older. The study patients (n=661) were selected from RA patients in the Kansai Consortium for Well-Being of Rheumatic Disease Patients (ANSWER; N=4,461) cohort. The cohort is an observational multi-center registry of RA patients in Japan's Kansai district.1
The study examined the use of seven bDMARDs in these patients from 2009–2018. The treatments were abatacept (n=272), tocilizumab (n=234), etanercept (n=184), golimumab (n=159), infliximab (n=101), adalimumab (n=97), and certolizumab pegol (n=51), inclusive of 1,098 treatment courses. At baseline, patient demographics included a mean age of 71.7 years, a mean RA duration of 10.5 years, a mean DAS28-ESR score of 4.6, a CDAI of 17.3 and an HAQ-DI score of 1.3. Additionally, at baseline, 81% of patients were women, 81% were rheumatoid factor positive and 60% were biological DMARD-naive. The mean concomitant prednisolone dose was 2.8 mg daily for 46% of patients, and the mean methotrexate dose was 4.4 mg per week for 56% of patients.
ADVERTISEMENT
SCROLL TO CONTINUE
Drug retention, defined as the duration until definitive treatment interruption, was evaluated retrospectively. Discontinuation reasons were categorized as lack of effectiveness, disease remission, toxic reactions and non-toxic reasons. Toxic reactions included infection and systemic reactions, as well as hematologic, pulmonary, renal and/or cardiovascular complications and malignancies. Non-toxic reasons for discontinuation included patient preference or hospital change.
At 36 months, drug cause specific , cumulative discontinuation rates were estimated using the Kaplan-Meier method. Researchers used Cox proportional hazard modeling to adjust results for potential clinical confounders, such as age, sex, disease duration, concomitant prednisolone and methotrexate. Results were also adjusted for a treatment start date and the number of bDMARDs used.
ADVERTISEMENT
SCROLL TO CONTINUE
The Results
By Month 36, 562 (51.2%) treatment courses were stopped. Physicians were only required to report one reason for discontinuation. Of these, 275 (25%) were stopped due to lack of effectiveness, 130 (12%) were stopped due to toxic events, 106 (10%) were stopped due to non-toxic events and 51 (5%) were stopped due to patient remission.
Among the seven bDMARDs evaluated, abatacept had the highest overall retention rate, at 78.1%, and the lowest discontinuation rate for lack of effectiveness and toxic adverse events. Total retention rates for other bDMARDs were 66.8% for tocilizumab, 64.8% for golimumab, 57.6% for adalimumab, 55.6% for certolizumab pegol, 52.5% for infliximab and 50% for etanercept. Drug retention rates due to remission were 100% for certolizumab pegol, 97.7% for golimumab, 97.5% for adalimumab, 96.8% for abatacept, 94.8% for infliximab, 94.4% for etanercept and 94.2% for tocilizumab. In the study, abatacept and certolizumab pegol showed higher retention rates compared with other tumor necrosis factor inhibitors (TNFi's).
According to the authors, this is the first study comparing persistence and discontinuation reasons in elderly RA patients using bDMARDs. Past research has shown similar results in this population and younger populations. Additionally, in patients with TNFi failure, both tocilizumab and abatacept have shown similar improvement in clinical disease activity and drug retention rates.
ADVERTISEMENT
SCROLL TO CONTINUE