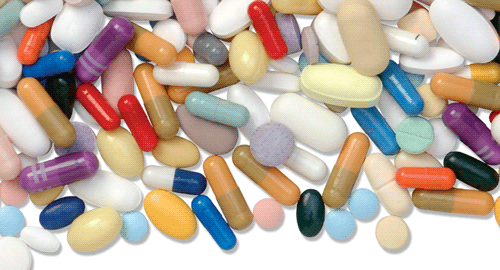 In 2012, a review reported on the safety and efficacy of immunomodulators and biologics during pregnancy and lactation for the treatment of inflammatory bowel disease.1 Many of these agents—particularly tumor necrosis factor inhibitors (TNFi), such as adalimumab, certolizumab pegol and infliximab—are also used to treat rheumatoid arthritis (RA). In their review, the authors note that use of adalimumab and infliximab are compatible with breastfeeding, with very low drug amounts that would not harm an infant reported in breast milk. In the case of infliximab, any amount transferred to breast milk would, most likely, be inactivated by digestive enzymes in the neonate. However, these data are mostly not validated.
Also By This Author
Certolizumab pegol has been considered compatible with breastfeeding, although no human data have existed until now. Data from a multicenter, postmarketing study evaluated the concentration of certolizumab pegol (Cimzia) in Mature Breast Milk of Lactating Mothers (CRADLE).2 This is the first study designed to determine certolizumab pegol concentrations in human breast milk and estimate the average daily amount of certolizumab pegol potentially ingested by infants.3
ADVERTISEMENT
SCROLL TO CONTINUE
Lactating mothers (n=17) being treated for RA (n=7), Crohn's disease (n=5), psoriatic arthritis (n=3) or axial spondyloarthritis/ankylosing spondylitis (n=2) who had received at least three doses of certolizumab pegol and were at least six weeks postpartum were enrolled in the study. Breast milk samples were collected following steady state (≥3 doses) on Days 0, 2, 4, 6, 8, 10, 12 and 14 (±28) from each lactating mother across one dosing period. The sampling period occurred at Day 14 for the dose of 200 mg certolizumab pegol every two weeks, and on Day 28 for 400 mg certolizumab pegol every four weeks. Certolizumab pegol levels in breast milk were analyzed with a highly sensitive certolizumab pegol-specific ELISA assay.
Eighteen mothers entered the study, but only 17 mothers were sampled. Of these, 16 received 200 mg certolizumab pegol every two weeks, and one received 400 mg certolizumab pegol every four weeks. The average age of the mothers was 33.7 years. The average gestational age of the infants was 39.9 weeks, with an average birth weight of 3.4 kg. Eleven infants (64.7%) were female.
ADVERTISEMENT
SCROLL TO CONTINUE
Validated in milk, the lower limit of quantification was 0.032 μg/mL, which was 10-fold lower than assays used in certolizumab pegol pharmacokinetic studies. Four of 17 mothers' samples had no measurable certolizumab pegol levels in their breast milk, while 13 of 17 had quantifiable levels at any time point. The highest concentration of certolizumab pegol in breast milk was 0.076 μg/mL. The estimated average daily infant dose ranged from 0 mg/kg per day to 0.0104 mg/kg per day.