Here's a trivia question: Where were the big ideas for the field of biotechnology first discussed? Answer: At a since-demolished delicatessen in Waikiki Beach, Hawaii. Go figure.
You Might Also Like
Explore This Issue
June 2017
Also By This Author
The year was 1972, and Stanley Cohen, MD, professor of medicine at Stanford University in Palo Alto, Calif., and Herbert Boyer, PhD, a former professor and biochemist at the University of California, San Francisco (UCSF), were in Honolulu to attend a meeting devoted to the study of plasmids, those ringlets of DNA found in bacteria. Dr. Cohen excitedly described a novel technique that introduced plasmid DNA into Escherichia coli, which allowed researchers to propagate and clone the plasmids in the bacteria. Dr. Boyer detailed his work using a revolutionary enzyme, EcoRI, that could cleave double-stranded DNA molecules to produce single-stranded ends with identical termini.
ADVERTISEMENT
SCROLL TO CONTINUE
The two met at the deli for a late-night nosh, where they tossed around some ideas about how they might advance the field of biology by linking their two discoveries. First, they proposed using EcoRI to slice both plasmid DNA and a second DNA from another organism of choice they wished to clone. Then, with the identical DNA termini exposed, they proposed attaching this DNA fragment to the plasmid DNA and then propagating the whole assembly in E. coli.1
Using this elegant technology, Dr. Cohen's group at Stanford University created a functioning hybrid mouse–human cell protein while at Genentech, the biotechnology company he started in San Francisco, Dr. Boyer and colleagues eventually succeeded in programming E. coli to produce the human hormone, somatostatin. The synthetic production of insulin and growth hormone followed a short time later. In just a couple of years, the breathtaking potential of these brilliant experiments energized other bioscience entrepreneurs to dive in and start their own biotechnology firms. The art, science and business of medicine were forever changed.
ADVERTISEMENT
SCROLL TO CONTINUE
High drug costs are inevitable, thanks to a byzantine & highly opaque network of drug procurement involving many participants with conflicting objectives. Because insurance coverage is provided by myriad employers, government agencies & private insurers, there are countless drug formularies to contend with, each equipped with its own set of rules.
Needless to say, there were countless fits and starts along the way. It took several more years before biologic products reached the marketplace and achieved commercial success. But what a success. Now these medicines have wholly upended our once-sleepy specialty. Whereas just a few decades earlier, the best that rheumatologists could hope for might be the release of another version of another non-steroidal anti-inflammatory drug (NSAID) claiming superiority over what was already available, the 21st century has brought us exciting therapeutic novelty and innovation. Mostly.
A Costly Formula
Today, we are armed with targeted biological therapies and some highly effective generic drugs that have greatly benefited our patients. These products were developed following years of careful, painstaking research, often aided and abetted by a dollop of serendipity. Biopharmaceutical innovation is a costly pursuit that is undertaken only when there are rewards for its success. But should there be limits to these rewards? Of course, novel and innovative therapies deserve adequate compensation, but should new therapeutics that offer scant benefit over older products merit a payer's largesse? To our chagrin and that of our patients, we have recently witnessed some dubious gamesmanship that has adversely affected the pricing of some drugs. Perversely, our tangled healthcare system abets this behavior.
ADVERTISEMENT
SCROLL TO CONTINUE
In American healthcare, a drug's efficacy does not always determine its cost. Drug charges in the U.S. are generally the highest in the world, and this is not by accident. First, we are the only country that allows drug companies to set their own prices. To market a drug in the U.S., a manufacturer must gain approval from the Food and Drug Administration (FDA), whose task is to determine the safety and efficacy of a product without consideration of its cost. Period. That is the law. In Europe and Canada, regulatory agencies maintain oversight of pricing and have declined access for some pricey products whose efficacy has been questioned.
This asymmetry in the pricing leads to another cost conundrum, one that creates pressure for firms to squeeze even more profit from their sales in the less regulated American market to offset the lower profit margins earned elsewhere.2
But wait, there's more. High drug costs are inevitable, thanks to a byzantine and highly opaque network of drug procurement involving many participants with conflicting objectives. Because insurance coverage is provided by myriad employers, government agencies and private insurers, there are countless drug formularies to contend with, each equipped with its own set of rules. Wouldn't costs decrease if all these payers were brought together into a single or a handful of systems? Possibly, but this concept has not been well received in our country where the American psyche has traditionally favored the rights and autonomy of the individual over the collective needs of the group. Further, the unavoidable drug rationing that can ensue in systems that limit costs is viewed with great suspicion in the land where the words of the Revolutionary patriot Patrick Henry, "Give me liberty, or give me death," still resonate.2
This cost conundrum extends far beyond the realm of sophisticated biologic drugs and nowadays includes many simple to produce generic drugs. The price of some old generic products has soared, because certain manufacturers have concluded that they are mispriced. Readers may recall the fiasco following the startling rise in the cost of pyrimethamine, a drug first released in 1955 that is used to treat protozoal infections.3 Literally overnight, the cost per pill zoomed from $13.50 to $750.
Rheumatologists may recall a drug we often relied upon when injectable gold failed our rheumatoid arthritis patients: d-penicillamine. Although this drug fell by the wayside decades ago, it is still useful as a copper chelating drug in those rare patients with Wilson's disease, but with the jaw dropping charge of $27,000 for 100 capsules.4 There is deflazocort, a corticosteroid drug that barely gained traction in our specialty when it was released decades ago, but recently won approval in the U.S. to treat Duchenne muscular dystrophy at an annual cost ranging from $54,000 to $89,000.5,6 Another steroid that has been marketed to rheumatologists, adrenocorticotropic hormone gel (ACTH), carries a similar price tag.7 We have witnessed the astronomical rise in the price of colchicine and other longstanding favorites, such as hydroxychloroquine and methotrexate, that have been "repriced" to enhance their profitability.
The Pharmacy of Smoke & Mirrors
Over the past decade a new and powerful player has emerged that has created even more cost confusion: the pharmacy benefit managers (PBMs). What began as a sleepy industry that managed drug formularies and provided their customers with an accounting of their benefits has evolved into a commanding force in healthcare. Today, more than 80% of the population purchase their drugs through a PBM and just three of them control 75% of the market, with a combined operating profit of $10.1 billion last year, an increase of 30% in a mere three years.8
In their words, PBMs were created to help insurers stem the rise of drug costs. They steer plan members from brand drugs to generic products and from retail stores to less costly mail order warehouses, saving insurers and patients money. Their massive size provides them with extraordinary clout when negotiating discounts from drug makers and drugstores. As a result, most PBMs guarantee health plans with fixed discounts off drug manufacturers' list prices, estimated to be 15% off the list price of brand name drug prices and 80% reductions in the cost of most generic products.8Sounds awesome. We should be grateful to these gentle giants for their yeoman efforts in cost containment.
But hold on. Each of these tactics provides a hefty profit for the PBM. For example, a drug maker may decide to pay rebates to one of the colossal PBMs to gain market share. How is this done? The PBM agrees to promote their drug and discourage the use of competitor products by raising their price or even deleting them from their formulary. Similarly, PBMs extract deep discounts on generic drugs from manufacturers who want to supply their mail-order business, and from drugstores that want to become part of a preferred retail network.
In other industries, this tactic of pay to play has been outlawed. For PBMs though, this has evolved into a sound and highly profitable business model. The problem is that a PBM may not necessarily pass any of these rebates and discounts through to its health-plan clients. In fact, PBMs typically won't divulge how much of the discounts they are siphoning. Trade secrets. And this secrecy becomes a problem. Patients, insurers and employers who are responsible for a large share of their workers' healthcare costs are left wandering in the dark, not knowing whether they are getting a great deal or simply being used by the PBM. One might argue that the business model of PBMs is not unique in the healthcare maze: it merely resembles another impenetrable fortress of obscuration, the medical billing department of most hospitals.
But now PBMs are facing a set of serious threats, notably inquiries from Congress and many state legislatures, whose members have heard countless tales of bloated drug costs and have determined that PBMs may need to be more forthcoming about their practices and their business models. Threatening to regulate an industry is the surest way for that industry to perk up and pay close attention to its public image. Surely, PBMs need some major image rebranding, stat! They have alienated most physicians and their office staff by requiring them to spend countless hours completing mostly senseless paperwork, pro bono. Their policies often lack any factual basis and it is evident that decisions are usually driven by profit motives. And should there be a need to advocate on behalf of your patient about a coverage issue, the experience resembles the terrible customer service you receive from some airlines and most cable television providers. Who really cares about our patients' health?
Wielding a Big Stick
There are no easy solutions to this pharmaceutical cost crisis. A major overhaul of drug pricing is fraught with considerable challenges in a system that spends north of $300 billion per year on medicines. Some economists have suggested more cost regulation, but this approach lacks strong consensus among the politicians who would be responsible for rewriting the rules. Drug importation from other countries, such as Canada, where charges are lower could temporarily reduce costs, but drug manufacturers could decide to limit their exports so that there are only sufficient supplies for Canadians.
Biosimilar drugs may create some price competition, although for the first batch of products, the price discounts seem paltry and are likely lining the pockets of the PBMs. Of course, drug manufacturers may finally decide to compete on price, a tactic that until now, they have steadfastly avoided. Paradoxically, ocrelizumab, a newly marketed drug to treat multiple sclerosis, was priced about 40% lower than its competitor, interferon-beta-1a, even though it showed superior outcomes in two head-to-head clinical trials.9 Could this be the start of a trend?
There is one other powerful option, one with the innocent-sounding moniker of march-in. This term refers to a federal law that was enacted by the Bayh-Dole Act (1980) that encouraged institutions "to use the patent system to promote the utilization of inventions arising from federally supported research or development."10 It asserts that the federal government still maintains patent rights when inventions or discoveries are made with their support, such as funding from the National Institutes of Health (NIH). Using data on patents linked to NIH grants over a 27-year period, a recent study found that about 10% of grants generate a patent directly and 30% generate articles that are subsequently cited by patents. There was an equal propensity for basic and translational research to be cited by a patent.11
Federally funded research generates sizable numbers of patents, and in theory, the government could march in and reclaim the patent from its holder if specific circumstances warrant such actions. For example, it may be used "to alleviate health or safety needs that are not reasonably satisfied by the contractor, assignee or licensees."10
The feds carry a big stick, but has it ever been used? Over the past decade, there have been five occasions on which the NIH, in response to requests that it exercise those rights, has issued determinations in which it explained its rationale for declining to exercise march-in rights. In three of those determinations, the petitioners raised pricing as the basis for requesting the exercise of march-in rights. The NIH rationalized that, "because the market dynamics for all products developed pursuant to licensing rights under the Bayh-Dole Act could be altered if prices on such products were directed in any way by the NIH, the NIH agrees with the public testimony that suggested that the extraordinary remedy of march-in is not an appropriate means of controlling prices. The issue of whether drugs should be sold in the U.S. for the same price as they are sold in Canada and Europe has global implications and, thus, is appropriately left for Congress to address legislatively."10
Congress, the ball and the stick are back in your court. Are you prepared to use either?
---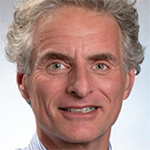 Simon M. Helfgott, MD, is associate professor of medicine in the Division of Rheumatology, Immunology and Allergy at Harvard Medical School in Boston.
References