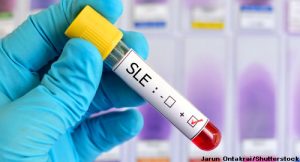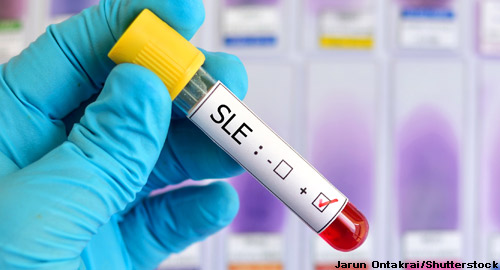 ATLANTA—Is it possible to identify preclinical signs of systemic lupus erythematosus (SLE) very early and intervene to prevent a patient's transition to active disease? Who is most at risk to develop lupus among blood relatives of people with the disease, and why?
To answer these questions, researchers study different patient subsets to identify the initial events that occur as at-risk individuals transition to active disease, said Judith A. James, MD, PhD, chair of arthritis and clinical immunology at the Oklahoma Medical Research Foundation, Oklahoma City. Dr. James delivered the 2019 Rheumatology Research Foundation Paul Klemperer, MD, Memorial Lecture, The Winding Road to Lupus at the 2019 ACR/ARP Annual Meeting.
ADVERTISEMENT
SCROLL TO CONTINUE
From Health to Active SLE
How does a person transition from health to active lupus? A genetically predisposed individual may experience environmental insults, such as infection with the Epstein-Barr virus, to develop benign autoimmunity. Next, they may experience pathogenic autoimmunity with increased activation of T cells and B cells and increased cytokine production, followed by early symptom development and—finally—disease that meets classification criteria.1
Researchers are searching for interventions that may eliminate lupus, said Dr. James. To reach that goal, "we have to better understand these early events and how we can stop the process before it's too late. This will require better preclinical cohorts, better understanding of early pathogenesis and predictors of transition. We also need to understand mechanisms of non-transition, such as deciphering how the many people who are ANA [anti-nuclear antibody] positive may regulate their autoimmunity so that it doesn't become clinical disease. Of course, the overall goal is prevention."
ADVERTISEMENT
SCROLL TO CONTINUE
To find clues, Dr. James' laboratory has developed several patient cohorts, including one composed of 1,000 healthy individuals, with a subset of autoantibody-positive patients, and a collection of sera from the Oklahoma Blood Institute. Altogether, they have screened nearly 8,000 donors for autoantibody production and identified almost 200 individuals with significant titers of lupus-associated autoantibodies, such as anti-Ro, anti-La, anti-dsDNA and anti-Sm. The researchers also identified and studied cohorts of patients with incomplete lupus who did not advance to classified disease and first-degree relatives of people with SLE. Additionally, they conducted studies using the U.S. Department of Defense Serum Repository of more than 50 million serum samples from active-duty military personnel to identify people with SLE whose sera was stored before diagnosis.
We have to better understand these early events [of SLE] & how we can stop the process before it's too late. —Judith A. James, MD, PhD
For a retrospective study published in 2007, researchers analyzed the sera and medical charts of 130 patients who met ACR classification criteria for SLE, finding that the early clinical features of lupus include arthritis, discoid lesions and lymphopenia, said Dr. James.2