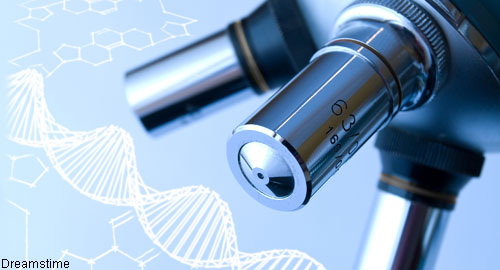 Familial Mediterranean fever (FMF) is, perhaps, the oldest and most common hereditary autoinflammatory disease. The autosomal, recessive, monogenic disease primarily affects Turks, Armenians, non-Ashkenazi Jews and Arabs. Colchicine is the first-line treatment for FMF because, for most patients, it prevents both inflammatory attacks and the development of amyloidosis.
Also By This Author
Unfortunately, approximately 5–10% of patients with FMF do not respond well to colchicine. Consequently, anti-interleukin (IL) 1 drugs, such as anakinra, rilonacept and canakinumab, have emerged as treatment options for colchicine-resistant and/or intolerant FMF. This choice is supported by a retrospective study that demonstrated that canakinumab is able to achieve rapid and sustained remission in patients with colchicine-resistant FMF.1 Moreover, a systemic review found 76.5% of patients treated with anakinra and 67.5% of patients treated with canakinumab experienced a complete response to therapy without a single attack during treatment.2 For patients with established type amyloid A amyloidosis, anti-IL-1 treatment can even reverse proteinuria. Unfortunately, canakinumab, a human immunoglobulin (Ig) G antibody directed against IL-1 beta, has not been shown to prevent the development of amyloidosis.
ADVERTISEMENT
SCROLL TO CONTINUE
Some patients with FMF require renal transplant and must then be treated with immunosuppressive drugs. These immunosuppressive drugs can interact with colchicine and increase the incidence of side effects, such as diarrhea and myopathy, in transplant recipients. Although the literature includes descriptions of anakinra use for patients with renal transplants, no published reports of canakinumab use for these patients exist. Now, Tolga Yildirim, MD, PhD, associate professor of nephrology at Hacettepe University in Turkey, and colleagues present a case series that suggests that canakinumab is a useful first-line option for the treatment of renal transplant recipients with FMF. Their paper, published online Feb. 14 in the Journal of Nephrology, indicates that canakinumab has equal efficacy and better tolerability than anakinra in these patients.
The authors report their three patients achieved a complete clinical response, including the elimination of attacks and normalization of serum C-reactive protein (CRP) levels. These benefits were achieved without significant side effects. Their series included a 61-year-old Turkish woman who had been diagnosed with FMF at age 26, a 57-year-old Turkish woman with end stage renal disease (ESRD) secondary to FMF/amyloidosis and a 46-year-old Turkish woman with ESRD secondary to FMF/amyloidosis. Patient 1 received canakinumab treatment for six months, and her renal function remained stable with serum creatinine between 0.8 and 1.0 mg/dL. Patient 2 received canakinumab treatment for three months, and although she developed chronic pyelonephritis, her serum creatinine remained stable at approximately 1.4 mg/dL. Patient 3 received 12 months of treatment with canakinumab, and her creatinine level remained stable at 1.3 mg/dL.