Eosinophilia is uncommon in classic scabies, but has been reported in crusted scabies.6 Crusted scabies is more commonly seen in immunocompromised patients, but can appear in an immunocompetent host; such conditions usually require systemic therapy.7
Topical permethrin and oral ivermectin remain the most commonly used scabies medications in the U.S., with topical permethrin being most efficacious.8 The U.S. Centers for Disease Control and Prevention recommends combination therapy for crusted scabies, either 5% benzyl benzoate or 5% permethrin applied daily for seven days, then twice weekly until cure, and oral ivermectin on days 1, 2, 8, 9 and 15. Consider prescribing additional ivermectin on days 22 and 29 with severe cases.9
ADVERTISEMENT
SCROLL TO CONTINUE
In our patient, the scabies diagnosis was delayed, partially due to the presence of multiple autoantibodies. Autoantibodies can be nonspecific and may lead to delayed or wrong diagnosis. ANA can be detected in 5–32% of healthy volunteers, depending on the method and ideal initial dilution cutoff for the performing laboratory.10 It can prove difficult to distinguish between ANA and pANCA on immunofluorescence, giving false-positive pANCA result in patients with positive ANA.
ANCA can appear in vasculitis, infections, inflammatory bowel disease, auto­immune hepatitis, etc. In a cross-sectional study, 856 consecutive patients tested for ANCA by immunofluorescence were evaluated for underlying diagnosis; cANCA and pANCA were found to have positive predictive values of 51% and 38%, respectively.11 ELISA tests for ANCA-associated vasculitis offer better positive predictive value. Our patient had positive pANCA, but negative anti-MPO antibody.
ADVERTISEMENT
SCROLL TO CONTINUE
Patients presenting with eosinophilia can prove truly challenging. If a patient indeed has HES, it can be classified in six main subtypes, which assists in determining the felicitous approach to the treatment:
Myeloproliferative HE/HES;
Lymphocytic variant HE/HES;
Overlap HES or eosinophilic disease restricted to a single organ system;
Associated HE/HES or HE/HES in the setting of a distinct diagnosis;
Familial HE/HES; and
Idiopathic HES.12
These diagnoses can have variable presentations and are often challenging to diagnose and treat. Bottom line: Keep infectious etiologies in the differential while evaluating eosinophilia patients.
Conclusion
This consult experience underscores the importance of detailed history, physical examination and looking beyond the laboratory investigations and imaging studies. Eosinophilic disorders are among the most challenging cases, and our experience can serve as a reminder to keep common infectious causes in the differential diagnosis while evaluating patients.
ADVERTISEMENT
SCROLL TO CONTINUE
---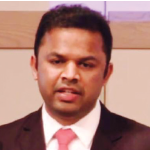 Vivek R. Mehta, MBBS, is a fellow in the Department of Rheumatology at the Albany Medical Center in Albany, N.Y.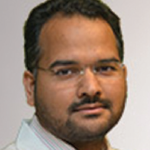 Sukhraj Singh, MD, is a hospitalist/internist at the Albany Medical Center.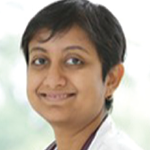 Shubhasree Banerjee, MD, is a clinical assistant professor at the Department of Rheumatology at the Albany Medical Center.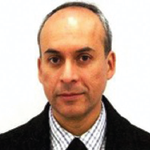 Ruben Peredo-Wende, MD, is an assistant professor, chief and program director of rheumatology at the Albany Medical College.
References